Why Purdue's opioids settlement matters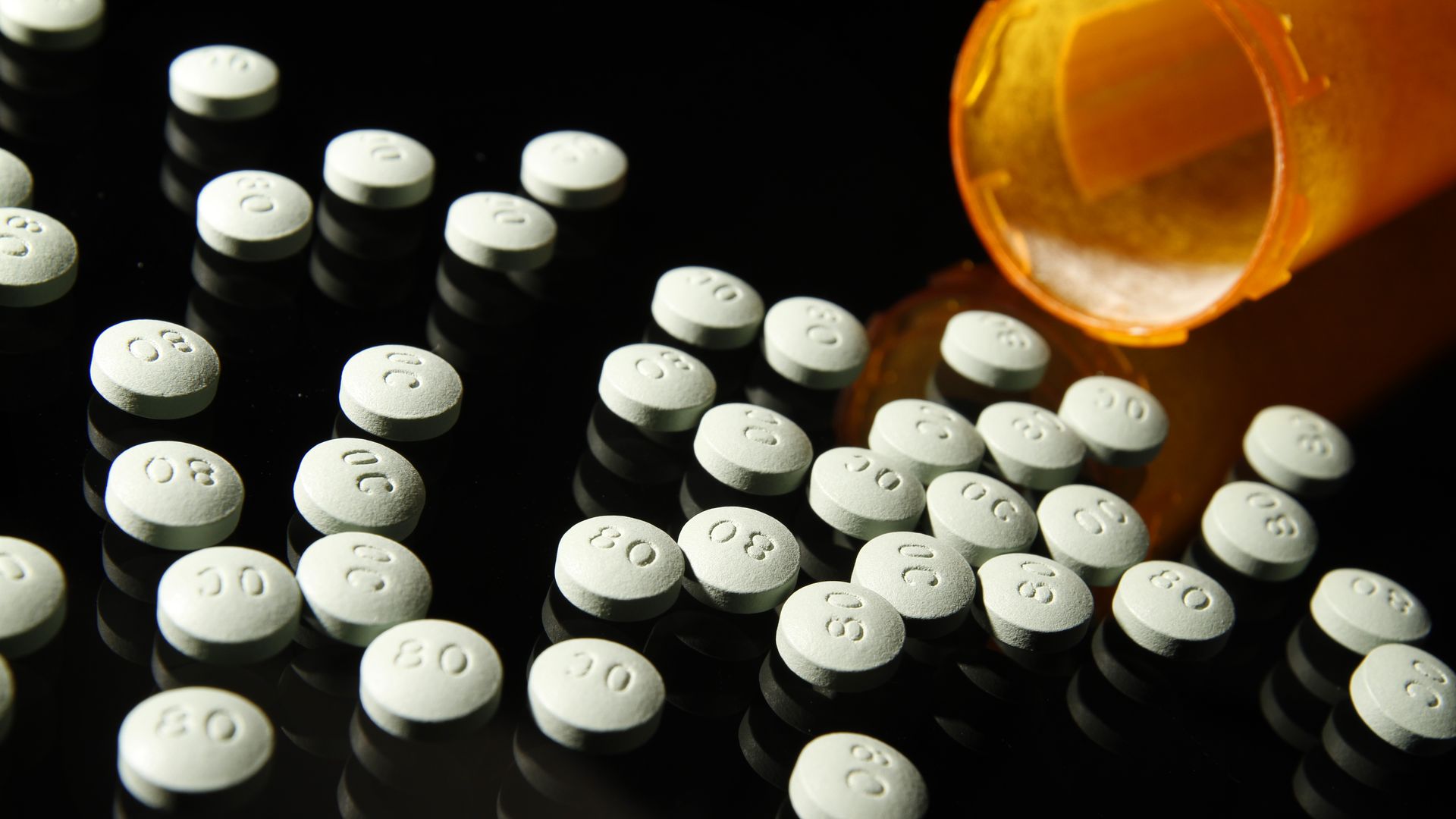 Purdue Pharma, the maker of OxyContin, was willing to pay handsomely to avoid a high-profile, televised trial over the company's role in the opioid crisis.
The big question: How much more is Purdue willing to pay to settle the 1,600 other lawsuits that have been consolidated before a federal judge in Ohio?
"It's got to set off a feeding frenzy," University of Georgia law professor Elizabeth Burch said. "There's blood in the water now."
Driving the news: Purdue reached a $270 million settlement yesterday with Oklahoma, where the first major trial over the opioid epidemic is set to begin in May.
Details, via the Wall Street Journal:
Purdue will pay Oklahoma just shy of $200 million, most of it to fund a new addiction treatment center. Members of the Sackler family, which founded and controlled Purdue during its OxyContin heyday, will contribute another $75 million.
What we're watching: Purdue has said it's considering declaring bankruptcy, which would likely limit plaintiffs' ability to collect damages they might win at trial.
That possibility "exerted powerful leverage at the bargaining table in Oklahoma," The New York Times reports, and could jump-start settlement talks in the larger, consolidated case as well.
Purdue's settlement doesn't affect the other companies Oklahoma is pursuing, including Johnson & Johnson.
Go deeper: Huge national opioids lawsuit moves forward
Go deeper