Federal judge rules North Carolina's abortion ban is unconstitutional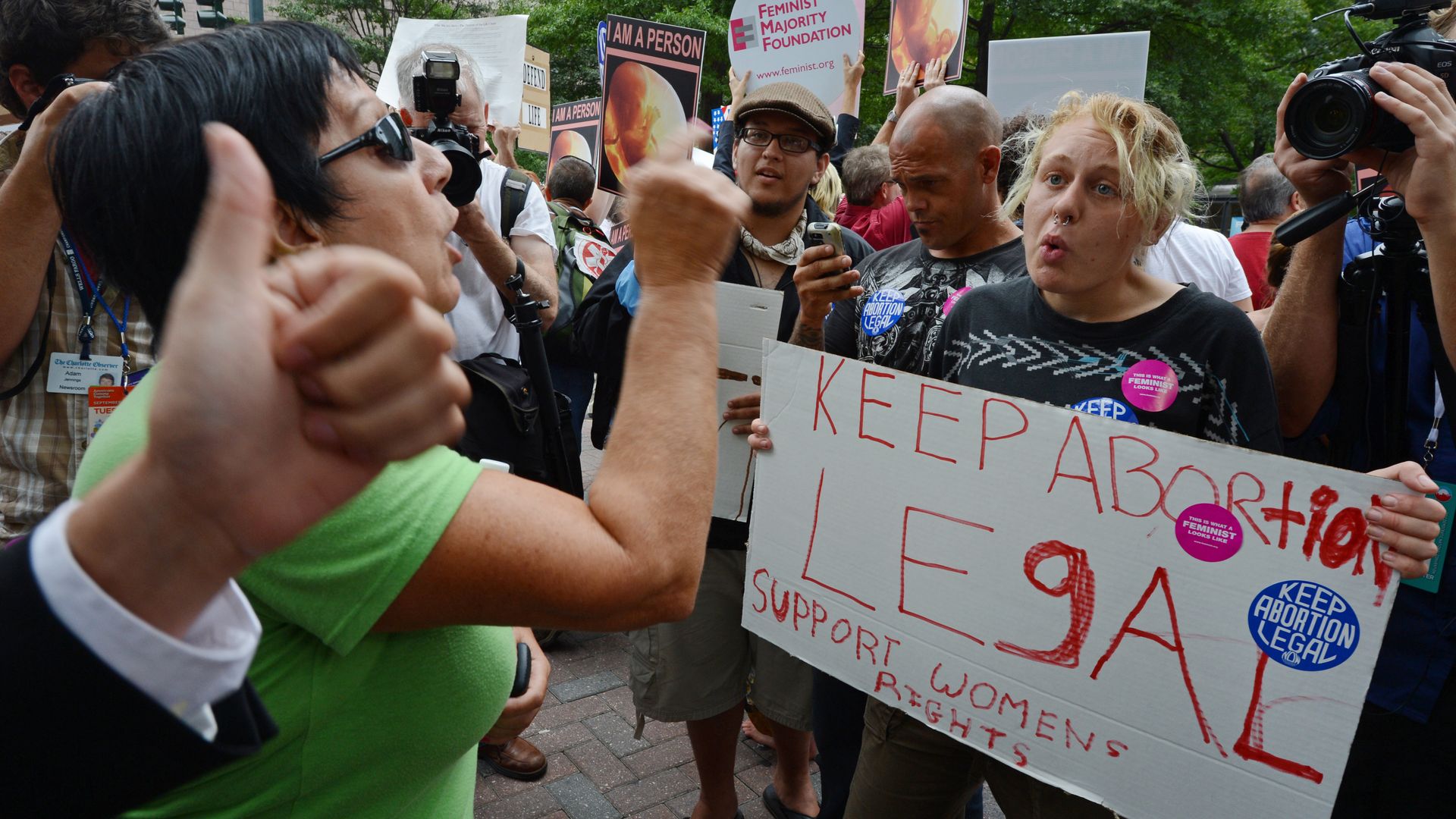 A federal judge ruled Tuesday North Carolina's ban on abortions after 20 weeks of pregnancy was unconstitutional because "a state is never allowed to prohibit any swath of pre-viability abortions outright," Reuters first reported.
The details: U.S. District Judge William Osteen's ruling in Greensboro would take effect in 60 days in case state legislators decide to alter abortion restrictions or appeal to a higher court. The only exception t0 the law was if there's a medical emergency. The Center for Reproductive Rights, American Civil Liberties Union and Planned Parenthood had brought a lawsuit.
Go deeper