Comey calls Mueller's position on Trump obstruction charges "confusing"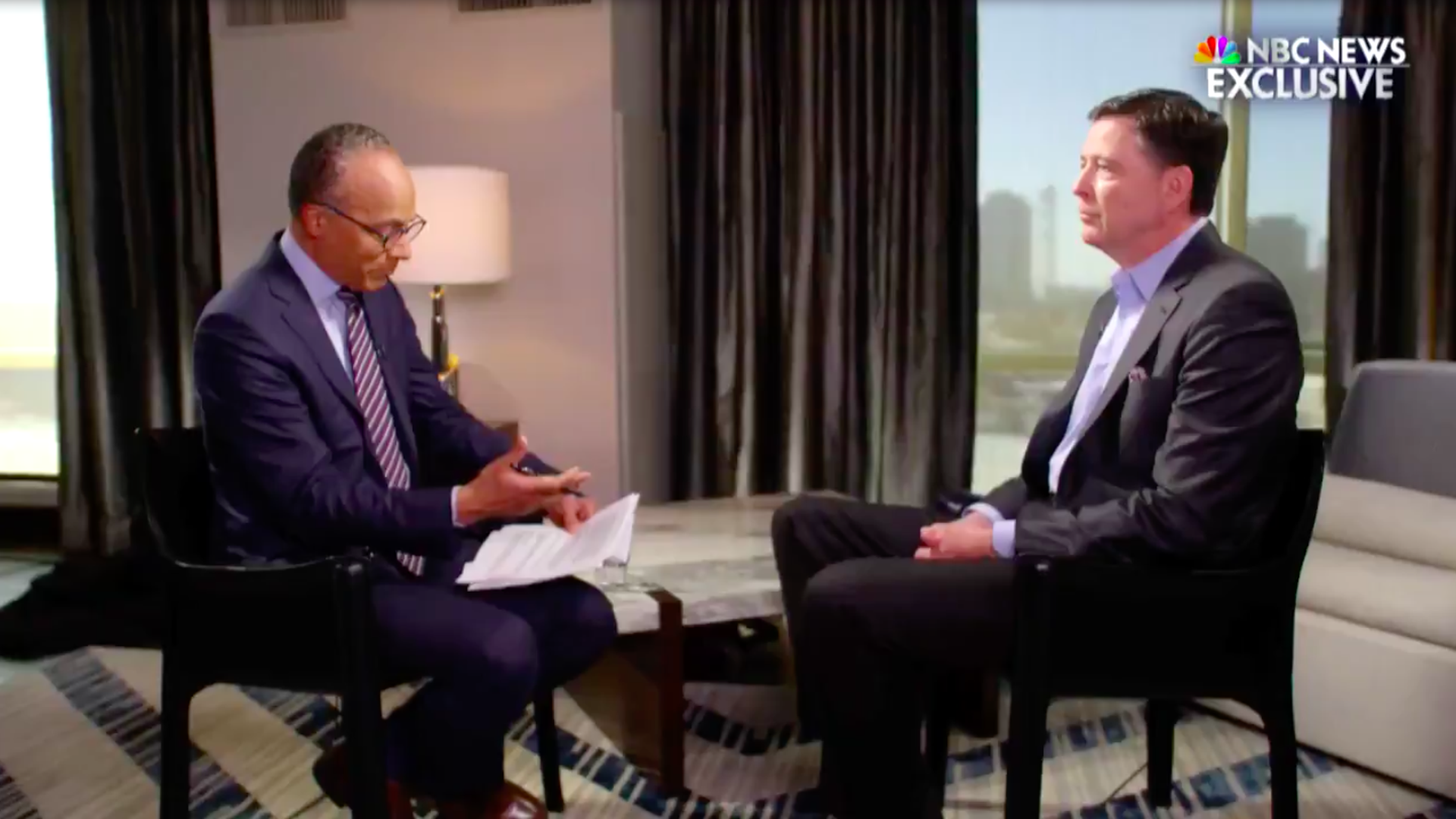 Former FBI Director James Comey told NBC "Nightly News" anchor Lester Holt in an interview that aired on Wednesday that he thought President Trump may have obstructed justice after his abrupt dismissal in 2017.
Details: In his first television interview since Attorney General William Barr released a 4-page summary of Robert Mueller's report, Comey told Holt that he believed his firing was partly because of the Russia investigation. Barr has concluded that he will not pursue obstruction charges against Trump, saying that Mueller cleared him of collusion with Russia but made no further statements about obstruction. Comey did say: "It'll be important to read the entire report."
At the time of his firing, Comey was leading the FBI's investigation of alleged links between Trump's presidential campaign and Russia. Comey was fired 8 days after Mueller's appointment.
When Holt asked if he sees the Mueller report as a rebuke of his leadership at the FBI, Comey responded:
"No, I actually see it the other way. It establishes to all people, I hope no matter where they are on the spectrum, that the FBI is not corrupt, not a nest of vipers and spies, but an honest group of people trying to find out what is true. And that's what you see here."
On Tuesday, Comey pushed back against Barr's decision not to pursue obstruction charges, saying: "The notion that obstruction cases are somehow undermined by the absence of proof of an underlying crime, that is not my experience in 40 years of doing this nor is it the Department of Justice's tradition. Obstruction crimes matter without regard to what you prove about the underlying crime."
Go deeper