Austrian white nationalists linked to Christchurch attacks suspect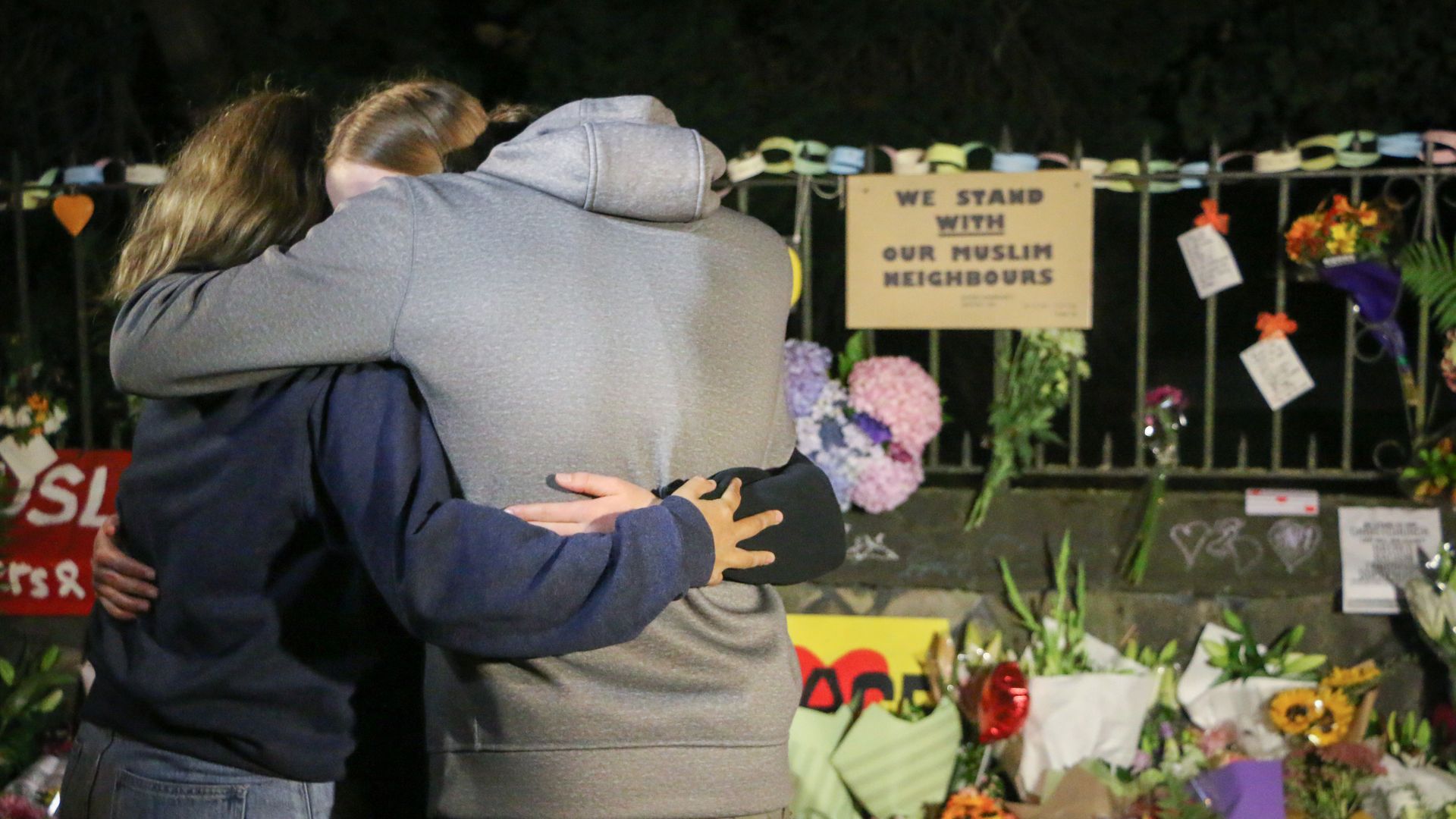 Austria's Chancellor Sebastian Kurz said Wednesday authorities had confirmed a financial link between a white nationalist Austrian group and the New Zealand terrorist attacks suspect.
The details: Kurz said authorities were looking at dissolving the Identitarian Movement of Austria after confirming the connection, according to Reuters.
The backdrop: Austrian police raided the home of the far-right group's leader, Martin Sellner, Monday after he received a "disproportionately high donation" from a person named Tarrant. Sellner confirmed in a video he had received a donation, possibly from the mosque shootings suspect who shares the same name. However, he denied being involved in the attacks.
The latest: New Zealand Police raided the Christchurch home of a 54-year-old man for firearms as part of their investigation into the attacks. He was found to have died in a car afterward of a suspected suicide. Local media identified him as former Russian soldier Troy Dubovskiy.
What's next? Brenton Harrison Tarrant, 28, was charged with one count of murder over the attacks, which killed 50 people on March 15. More charges were expected to be laid.
Go deeper: New Zealand to hold Royal Commission of Inquiry into mosque attacks
Go deeper