Biden says he regrets not giving Anita Hill "the hearing she deserved"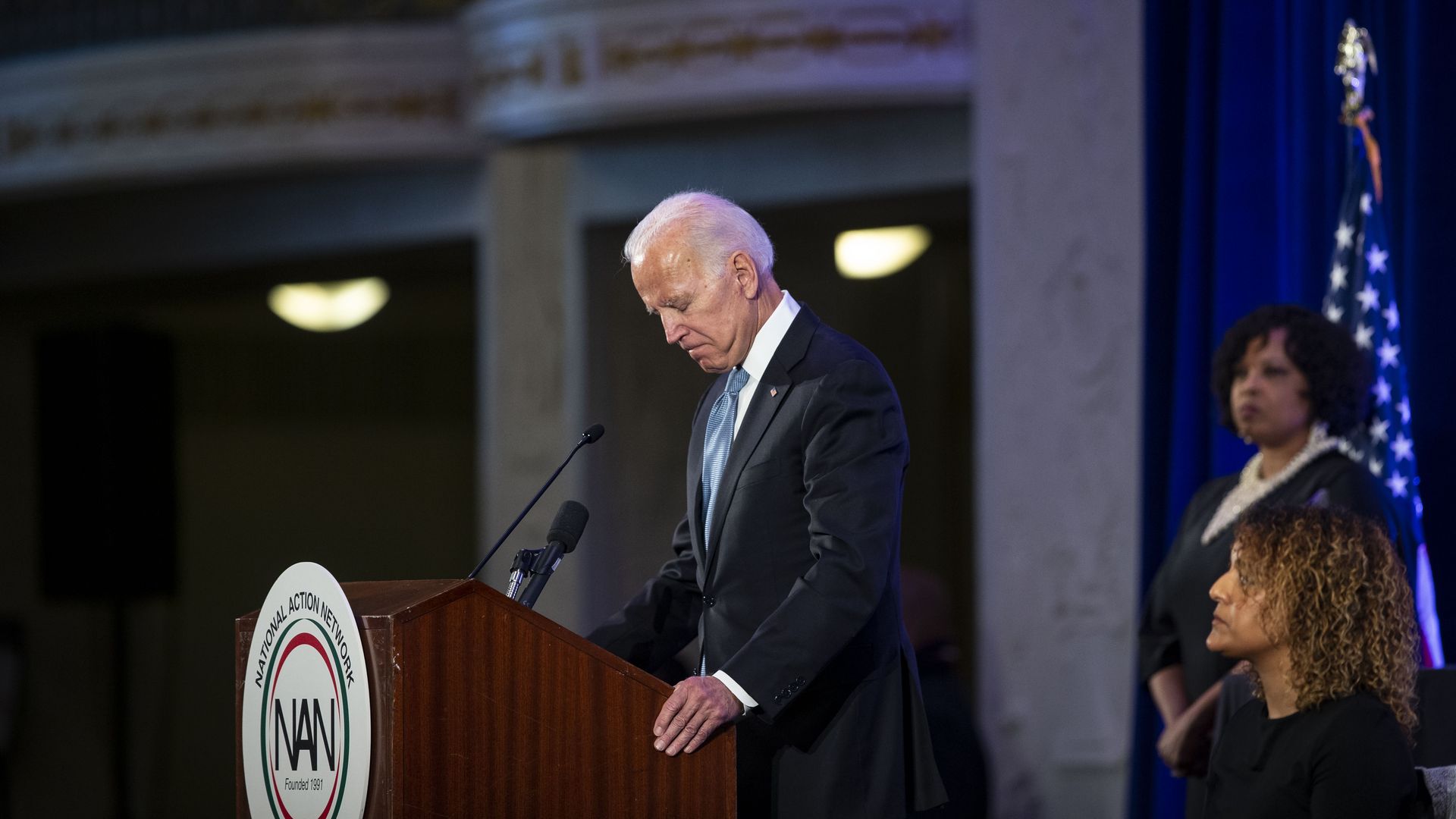 Former Vice President Joe Biden, who's mulling whether to launch a 2020 bid for the White House, said at an event in New York on Tuesday, that he regrets not ensuring that Anita Hill got "the hearing she deserved" when she testified in 1991 wherein she claimed she had been sexually harassed by then-Supreme Court nominee Clarence Thomas.
"She paid a terrible price. She was abused during that hearing. ... To this day I regret I couldn't come up with a way to get her the kind of hearing she deserved, given the courage she showed by reaching out to us."
— Biden said, while emphasizing that he voted against Thomas' nomination.
Details: Biden, then-chairman of the Senate Judiciary Committee, has been harshly criticized for his handling of Thomas' confirmation process and not calling witnesses to support her testimony. On Tuesday, he said the all-male panel at the time "didn't fully understand what the hell this was all about."
Go deeper