Trump administration's ACA stance plays into Democrats' hands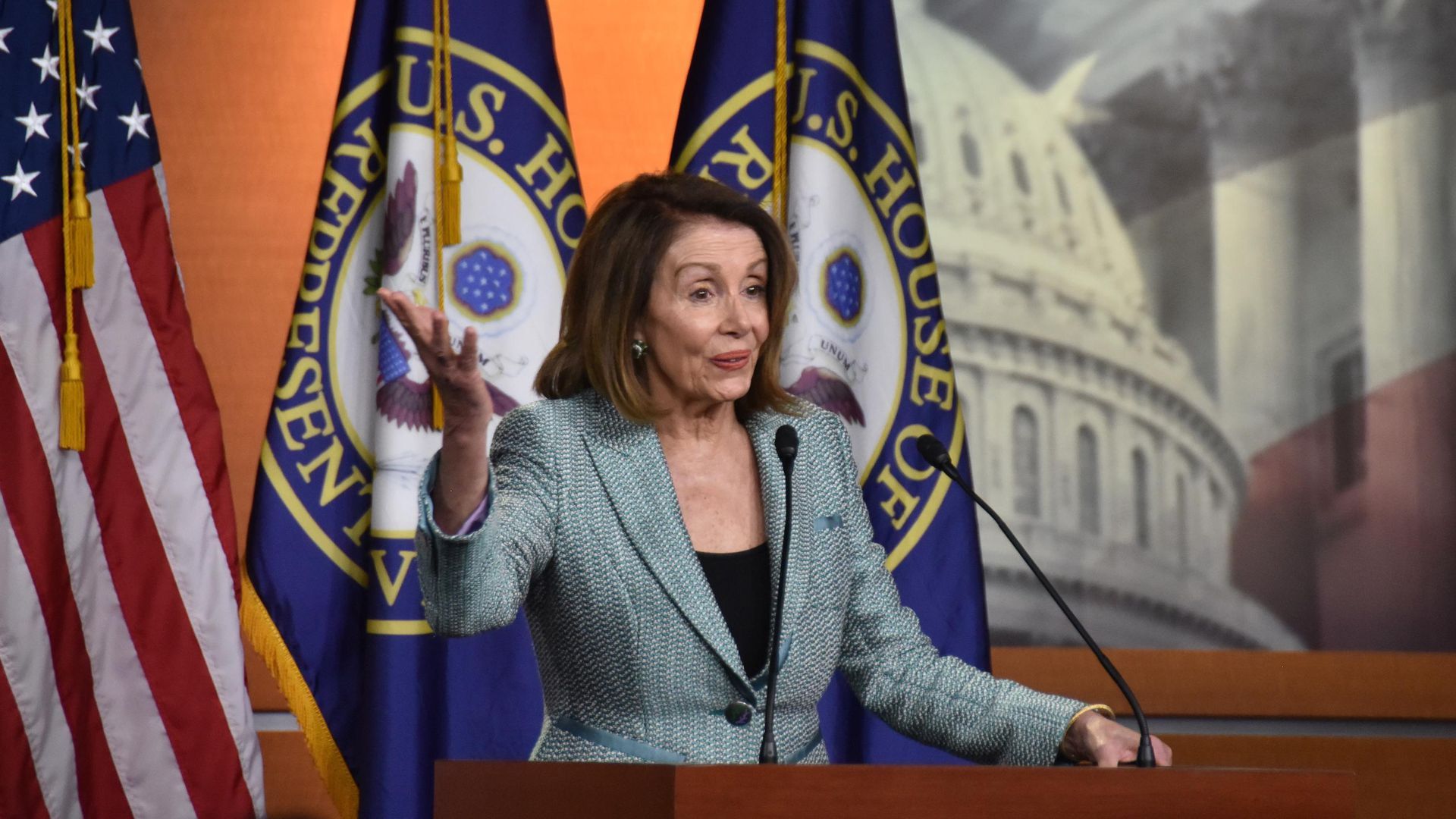 Even before news broke Monday night that the Justice Department wants the courts to strike down the entire Affordable Care Act, a press conference to introduce a package of bills that would incrementally expand on the Affordable Care Act was already on House Democrats' Tuesday agenda.
My thought bubble: One press conference on one day is no big deal, but we've already watched Democrats build a narrative and a campaign message around health care — including this exact lawsuit. There's no reason to believe they can't do it again, especially with even more on the line in court.
Details: Democrats' bills would expand the ACA's subsidies for both premiums and out-of-pocket costs.
The package also would effectively nullify Trump's expansion of bare-bones "short-term" insurance plans, per the New York Times; provide money to promote enrollment; and encourage states to set up reinsurance programs, which help reduce premiums.
Between the lines: These are pretty safe, standard Democratic ideas that would be a lot less newsworthy without the stark contrast Trump's Justice Department is providing.
The internal Democratic debate between "Medicare for All" and "Defend the ACA" won't go away, because the presidential primary is still going on. But to the extent it's an active fissure among House Democrats, Trump's latest move at least can't hurt Pelosi's effort to keep her caucus on the same page.
Go deeper ... Exclusive poll: Public fears lawsuit over pre-existing conditions
Go deeper