Warren finds voters aren't all that interested in the Mueller report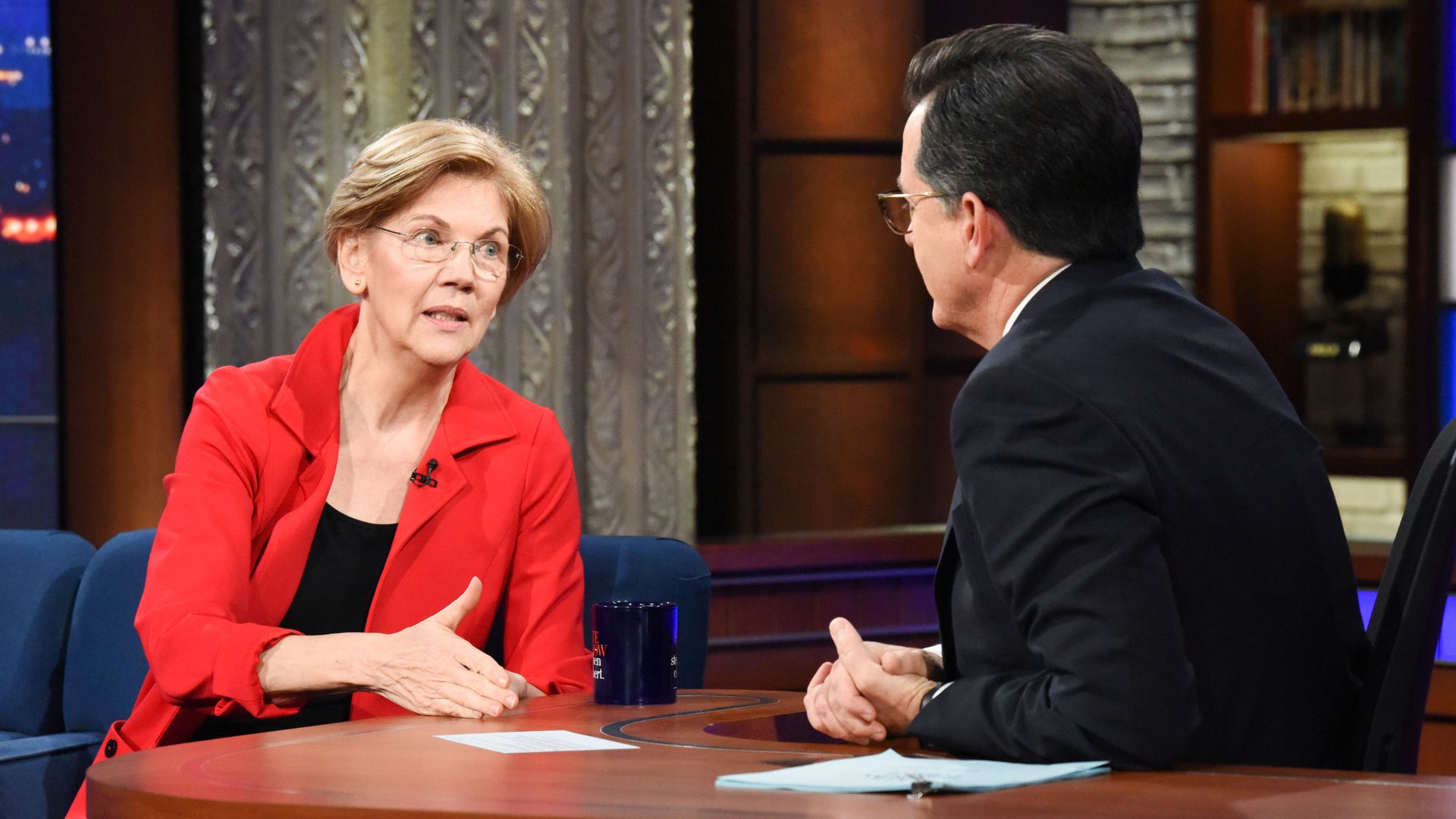 Voters are more focused on their own lives than the Mueller report, 2020 hopeful Sen. Elizabeth Warren (D-Mass.) told CBS's "The Late Show With Stephen Colbert" Monday night.
What she's saying: Warren said she took "maybe 100 questions" campaigning in New Hampshire at the weekend. "Do you know how many were about the Mueller report? Zero," she said. "What people were asking about were the things that touch their lives ... what people are focused on is what's happening in their lives and what is going to help us decide what kind of a country we're going to be."
The big picture: The former law professor said she did want the full report by Special Counsel Robert Mueller to be released. She doesn't trust Attorney General William Barr's summary that findings do not conclude President Trump has committed a crime. "When we see the whole report, we'll know what the basis is for this, period," she said.
Go deeper: House Democrats call on Barr to testify about Mueller report
Go deeper