Chaotic elections bring little stability to Thailand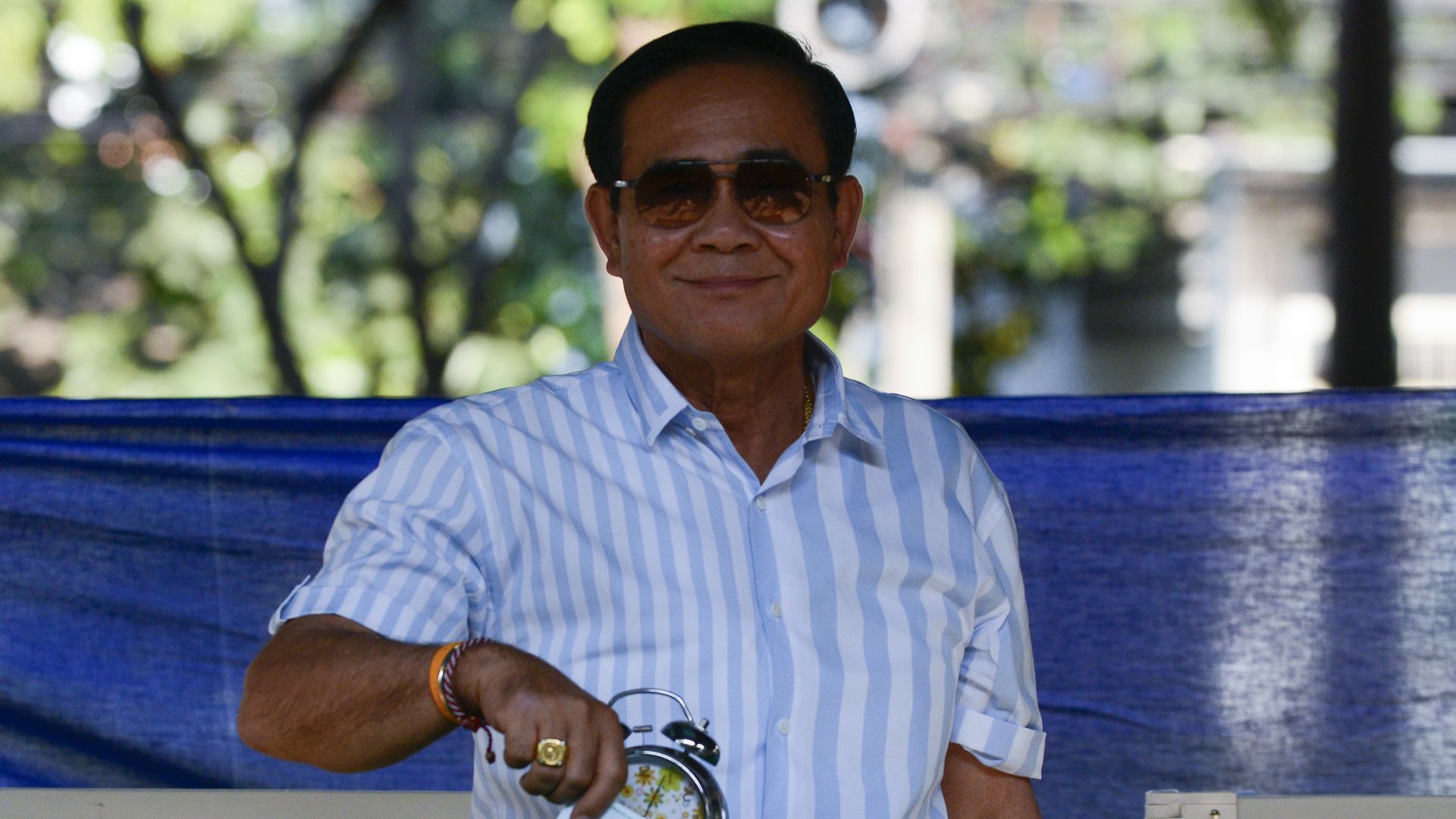 Defying poor pre-election polling, Palang Pracharat, the Thai army's proxy party, performed well in this past weekend's elections, the country's first since 2011. However, its success came amid low turnout, claims of widespread fraud and irregularities, and repeated bungling of results by Thailand's Election Commission.
Why it matters: Thailand, a U.S. treaty ally, is now likely to remain alone among middle- and upper-income countries as a place where the armed forces wield dominant power, leaving it in league with poorer and more fragile states like Egypt, Pakistan and Mauritania.
Details: Palang Pracharat apparently captured the second-most constituency seats in the lower house of parliament. (Final, confirmed results have not yet been announced.) Along with allies in the senate, whose members were chosen by the armed forces, Palang Pracharat and coalition parties likely will be able to lead the country, with Prayuth, who led Thailand's 2014 coup, assuming the position of prime minister and running the civilian government.
The armed forces' dominance of the senate was entrenched in a new constitution that also made it easier for Palang Pracharat to control the lower house.
The party drew support from older voters and residents of Bangkok — and received an eleventh-hour implicit endorsement from the supposedly (but not really) apolitical monarch.
Where it stands: The results do not point toward future stability.
Puea Thai, a populist anti-junta party, appears to have won the most constituency seats in the lower house, and the anti-junta parties collectively won the largest share of the popular vote. In a system with a truly elected senate, fairer election laws or a better climate for political activism, they would have had the first chance to form a government and pick a prime minister.
There will be a struggle between Palang Pracharat and the opposition. If Palang Pracharat forms a government — relying largely on its army-installed senate allies — it could infuriate supporters of the anti-junta coalition and undercut the perceived legitimacy of the new government.
The standoff could worsen if Palang Pracharat forms a government comprising supporters in both houses, while Puea Thai and its allies control the lower house, all but ensuring political gridlock.
What to watch: Prayuth has proven an irascible, thin-skinned leader. If he becomes prime minister, he would have to run the country in a climate unlike that of the past five years of harsh repression and may struggle in the face of real political opposition, a freer press and more public criticism. The kingdom likely will continue to drift, undermining its economy and ensuring that the men in green do not return to the barracks.
Joshua Kurlantzick is senior fellow for Southeast Asia at the Council on Foreign Relations.
Go deeper