Apple's minimalist titanium credit card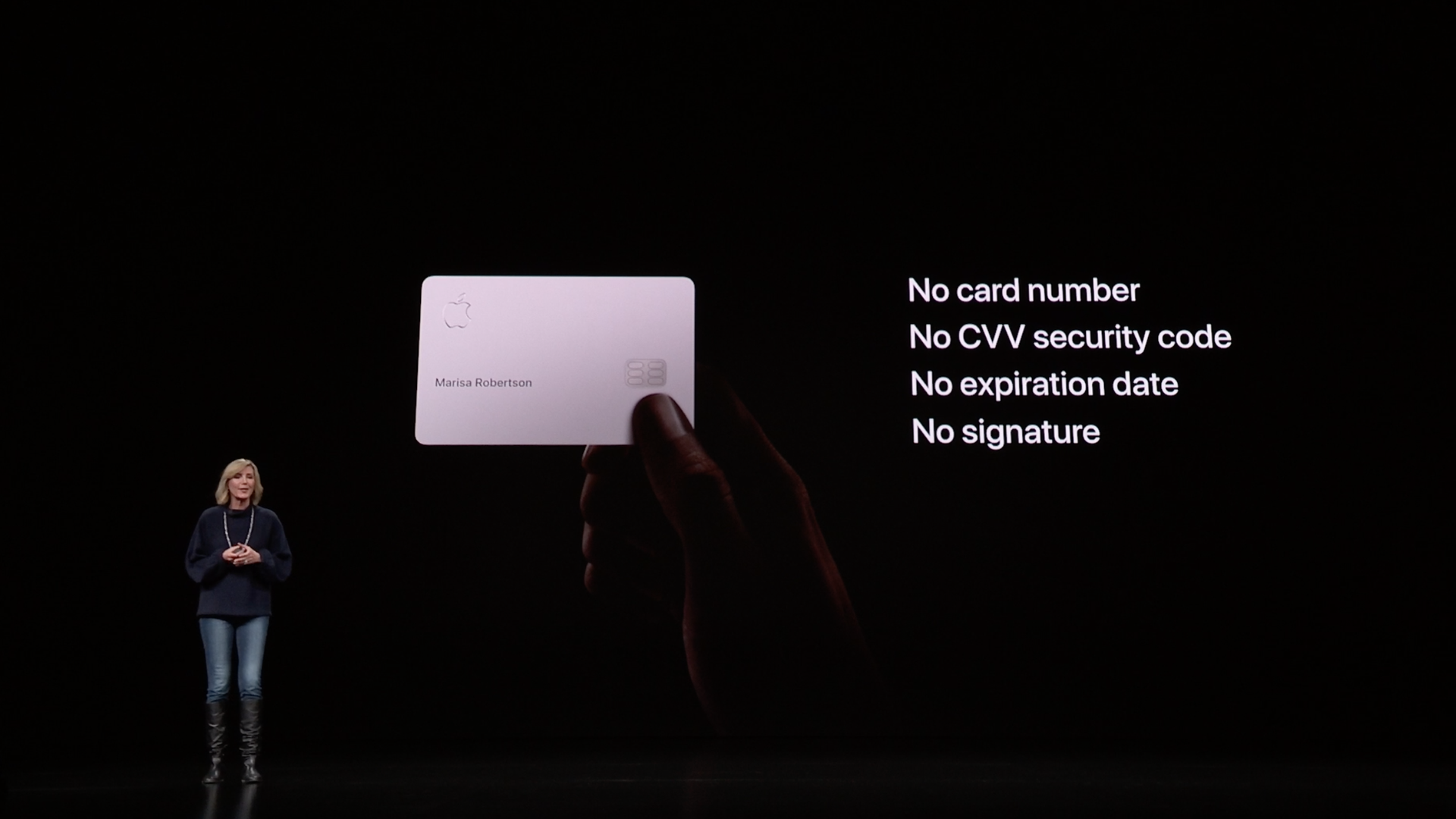 Most Apple products are expensive. You want them, but you hate how much you're forced to pay for them. They often use premium materials, too. When the titanium PowerBook was launched in January 2001, it started at $2,599 — $3,750 in today's dollars. The titanium Apple Card, by contrast, launched Monday with great fanfare, is entirely free.
Why it matters: This is an ambitious attempt by both Goldman and Apple to break into the world of consumer finance. But gaining significant market share from the giants in the space will not be easy.
For the unbeatable price of $0, customers will be able to flex a gorgeous minimalist card — so minimalist, in fact, that it comes without normally-standard features like a card number or an expiration date. Instead, you can generate one-off numbers on your phone.
Apple has partnered with Goldman Sachs for this product, although the Goldman logo is relegated to the rear of the card. Goldman bought Final last year, a company which specialized in generating new credit card numbers off a single account; it also bought Clarity, which specializes in spend tracking and analysis. Both of those features are core to the Apple Card, the workings of which are also woven tightly with Apple Pay.
The all-important underwriting process is going to be on Goldman. When you tap your phone to apply for the card, Goldman will have to instantaneously decide how creditworthy you are, how much of a credit line it will offer you, and how much interest it will charge.
Timing: The card won't be available till summer. Apple didn't announce interest rates and other key details.
Go deeper