The Trump administration's ACA strike-down stance raises the stakes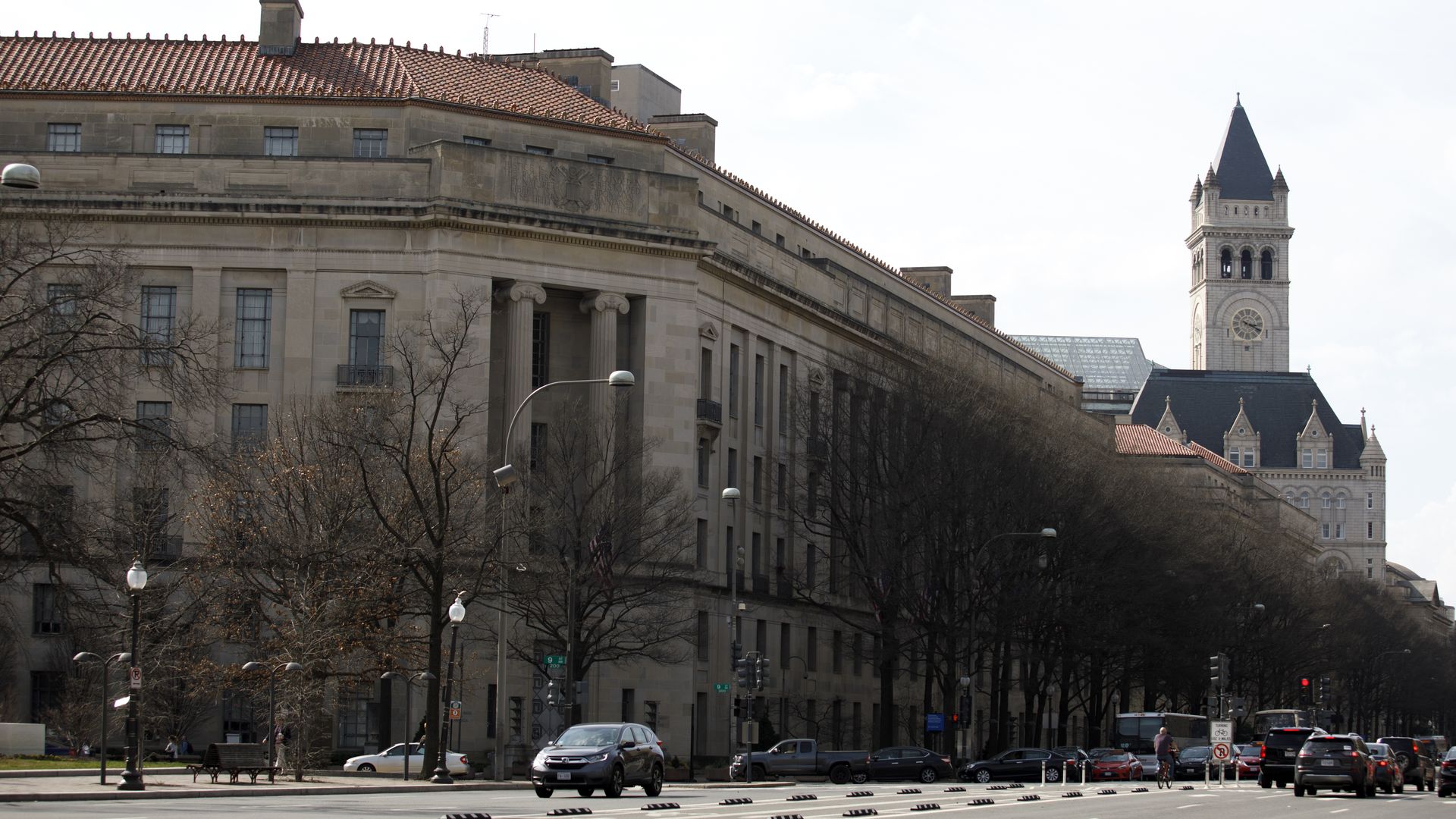 In a stunning escalation, the Justice Department wants the courts to strike down the entire Affordable Care Act — not just its protections for people with pre-existing conditions.
Why it matters: It raises both the real-world and political stakes in a lawsuit where both were already very high. If DOJ ultimately gets its way here, the ripple effects would be cataclysmic. The ACA's insurance exchanges would go away. So would its Medicaid expansion. Millions would lose their coverage.
The FDA would lose the authority to approve an entire class of drugs.
The federal government would lose a lot of its power to test new payment models — in fact, the administration is relying on some of those ACA powers as it explores conservative changes to Medicaid.
The state of play: Politically, this makes no sense. Chuck Schumer and Nancy Pelosi must be dancing in the streets.
Health care — specifically pre-existing conditions — was overwhelmingly a winning issue for Democrats in 2018.
This lawsuit already had Republicans in an unpleasant bind.
Now the administration is doubling down, putting even more people's coverage on the chopping block.
Where it stands: Judge Reed O'Connor ruled in December that the ACA's individual mandate has become unconstitutional, and that the whole law must fall along with it.
At the time, the Trump administration argued that the courts should only throw out the mandate and protections for pre-existing conditions — not the whole law.
But in a one-page filing last night, DOJ said the 5th Circuit Court of Appeals should affirm O'Connor's entire ruling.
What they're saying:
"The bad faith on display here is jaw-dropping," pro-ACA legal expert Nick Bagley writes.
"I was among those who cheered the selection of William Barr as Attorney General and hoped his confirmation would herald the elevation of law over politics within the Justice Department. I am still hopeful, but this latest filing is not a good sign," said Jonathan Adler, a conservative law professor who helped spearhead the last big ACA lawsuit.
Go deeper ... Exclusive poll: Public fears lawsuit over pre-existing conditions
Go deeper