Hickenlooper: Green New Deal sets "unachievable" goals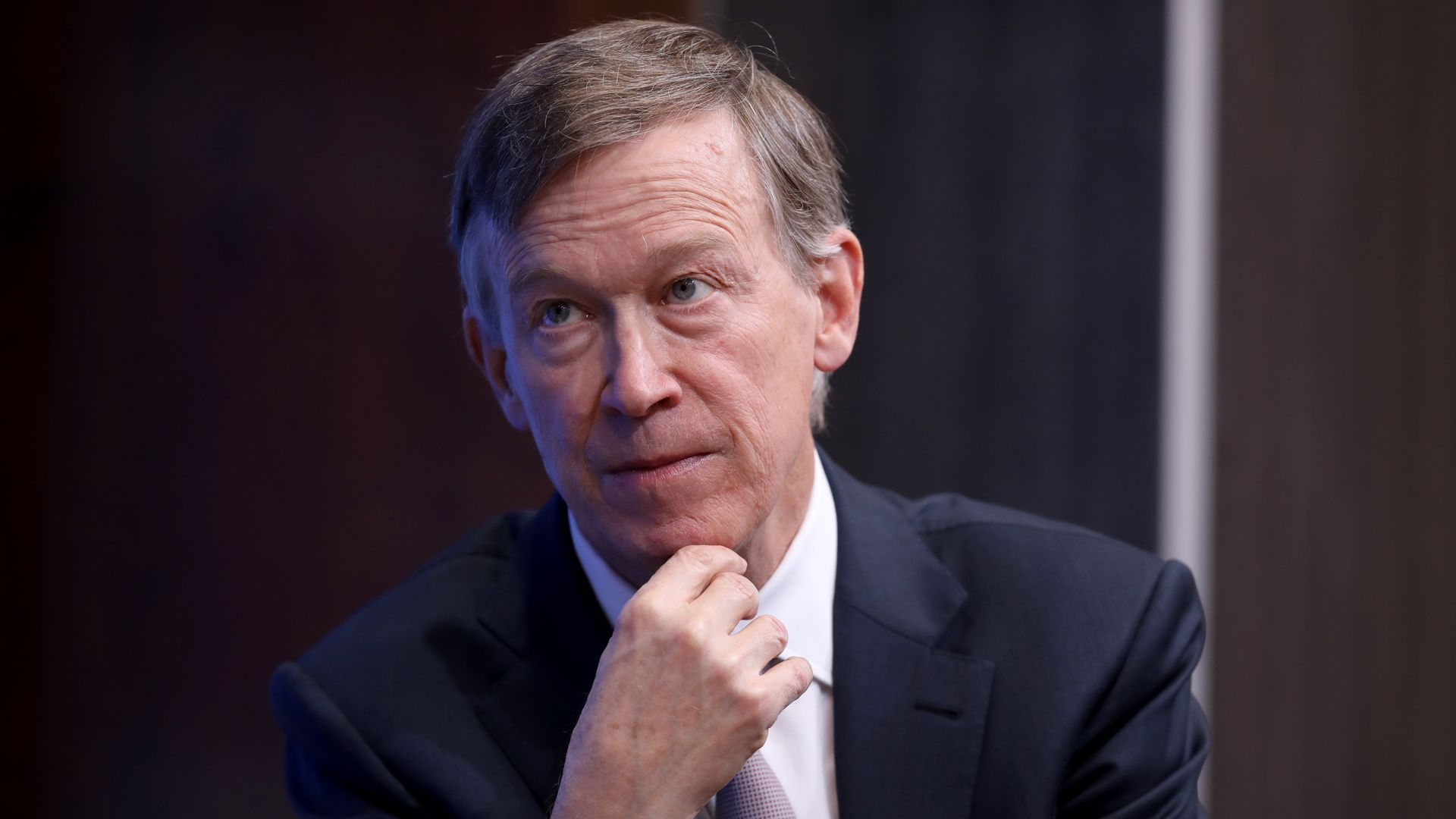 Former Colorado governor and 2020 Democratic hopeful John Hickenlooper denounced the Green New Deal in a Washington Post op-ed published on Tuesday, contending that while he supports the "concept" of the sweeping resolution seeking to combat climate change, it "sets unachievable goals" and would inflate the government.
"Some versions of the Green New Deal, such as the resolution from Rep. Alexandria Ocasio-Cortez (D-N.Y.) and Sen. Ed Markey (D-Mass.) that the Senate is set to vote on Tuesday, express laudable aims but also take an approach that limits our prospects for success ... If climate change policy becomes synonymous in the U.S. psyche with higher utility bills, rising taxes and lost jobs, we will have missed our shot "
— Hickenlooper wrote
Details: Hickenlooper added that the resolution "sets the Green New Deal up for failure" because it doesn't treat the private sector as a partner in reducing greenhouse gas emissions and creating clean-energy jobs.
"To achieve the kinds of innovations needed to tackle the climate crisis, government must not shun the private sector, but rather must work closely with industry and our nation's great research universities," he wrote.
Our thought bubble, per Axios energy reporter Ben Geman: Hickenlooper is looking for moderate turf in the crowded and often progressive primary field. That makes his decision to promote his opposition to the Capitol Hill resolution just as noteworthy as his comments. It's fresh evidence that climate change has broken through into a mainstream political topic after years on the back-burner.
Go deeper: Green New Deal: Where the 2020 presidential candidates stand
Go deeper