Trump claims vindication, eyes vengeance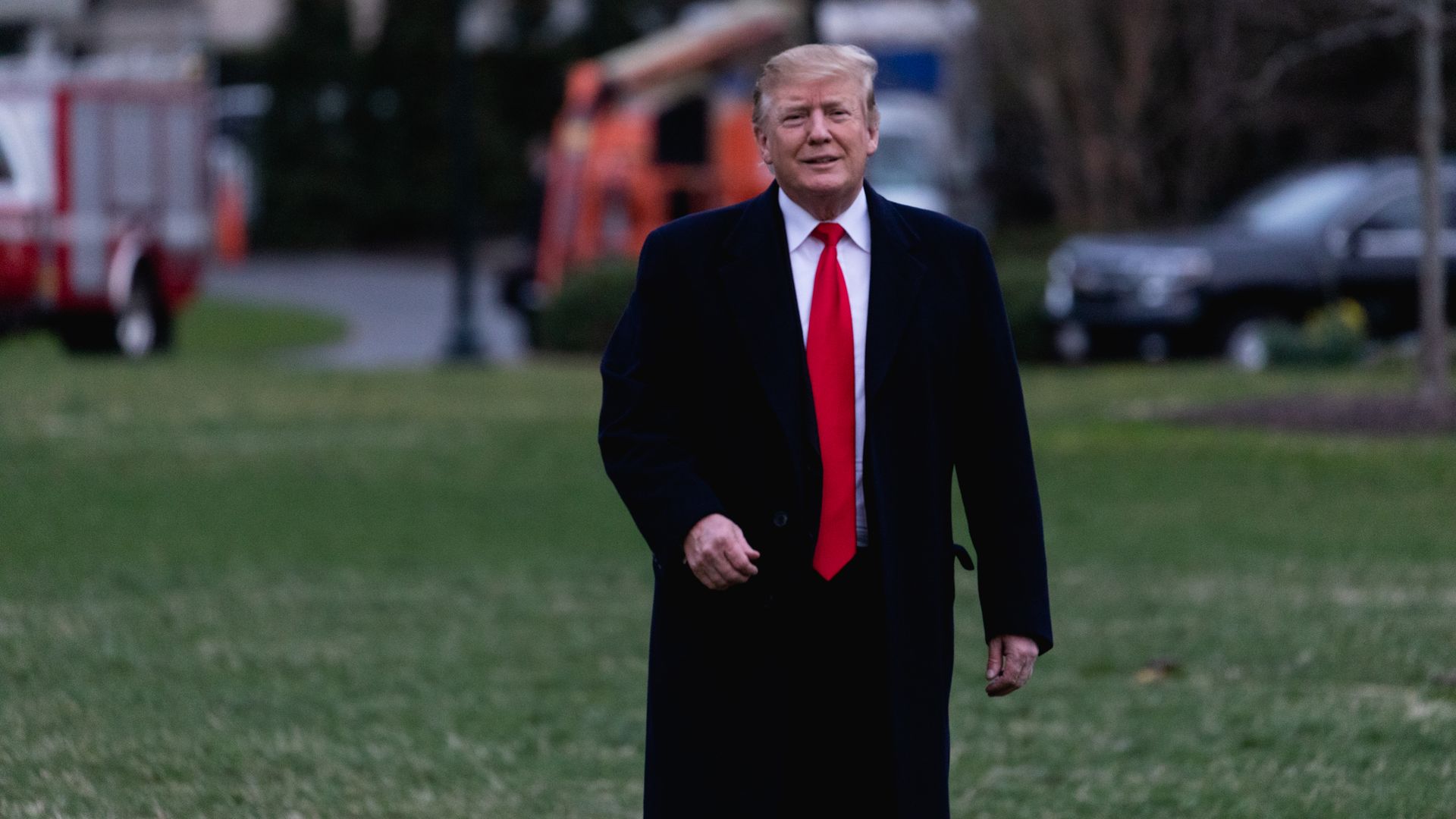 Donald J. Trump has twice gone to war with Democrats and most of the American media — and won both times, dramatically and consequentially.
The big picture: The one-two gut punch to his critics — first, beating Hillary Clinton, and now, vindication from Robert Mueller — won't just define his first term in office. It'll shape and sharpen his argument for re-election — and his war against the anti-Trump media. 
"Within an hour of learning the findings," the WashPost reports, "Trump called for an investigation of his critics and cast himself as a victim."
"Aides say Trump plans to ... call for organizations to fire members of the media and former government officials who he believes made false accusations about him."
Attorney General William Barr writes in his summary for Congress that Mueller "did not find that the Trump campaign, or anyone associated with it, conspired or coordinated with the Russian government."
The summary leaves many open questions that could be answered by a full airing of the report, which will be Dems' main focus this week at least.
On obstruction of justice, Mueller wrote that while his report "does not conclude that the President committed a crime, it also does not exonerate him."
Why it matters: The outcome is a huge political victory, and Trump will use it to bludgeon the media and Democrats for the next 18 months.
Much of the country will probably agree with him.
The president will use it to cast doubt on investigations by House Democrats, or by other state and federal officials.
Now, the vengeance: Trump allies are already pushing to investigate the investigators and attack the media.
Don Jr., the president's eldest son, tweeted: "How this farce started and snowballed ... into one the greatest hoaxes ever perpetrated on the America should be discovered. Those responsible should be held accountable."
Rep. Mark Meadows (R-N.C.), chairman of the conservative House Freedom Caucus, said: "The public deserves to see the interviews, documents, and intelligence that 'justified' this investigation in the first place."
And Rudy Giuliani said on Fox News: "[T]here has to be a full and complete investigation, with at least as much enthusiasm as this one, to figure out where did this charge emanate, who started it, and who paid for it."
Go deeper:
Go deeper