Israeli firm won't say if it sold spyware linked to Khashoggi killing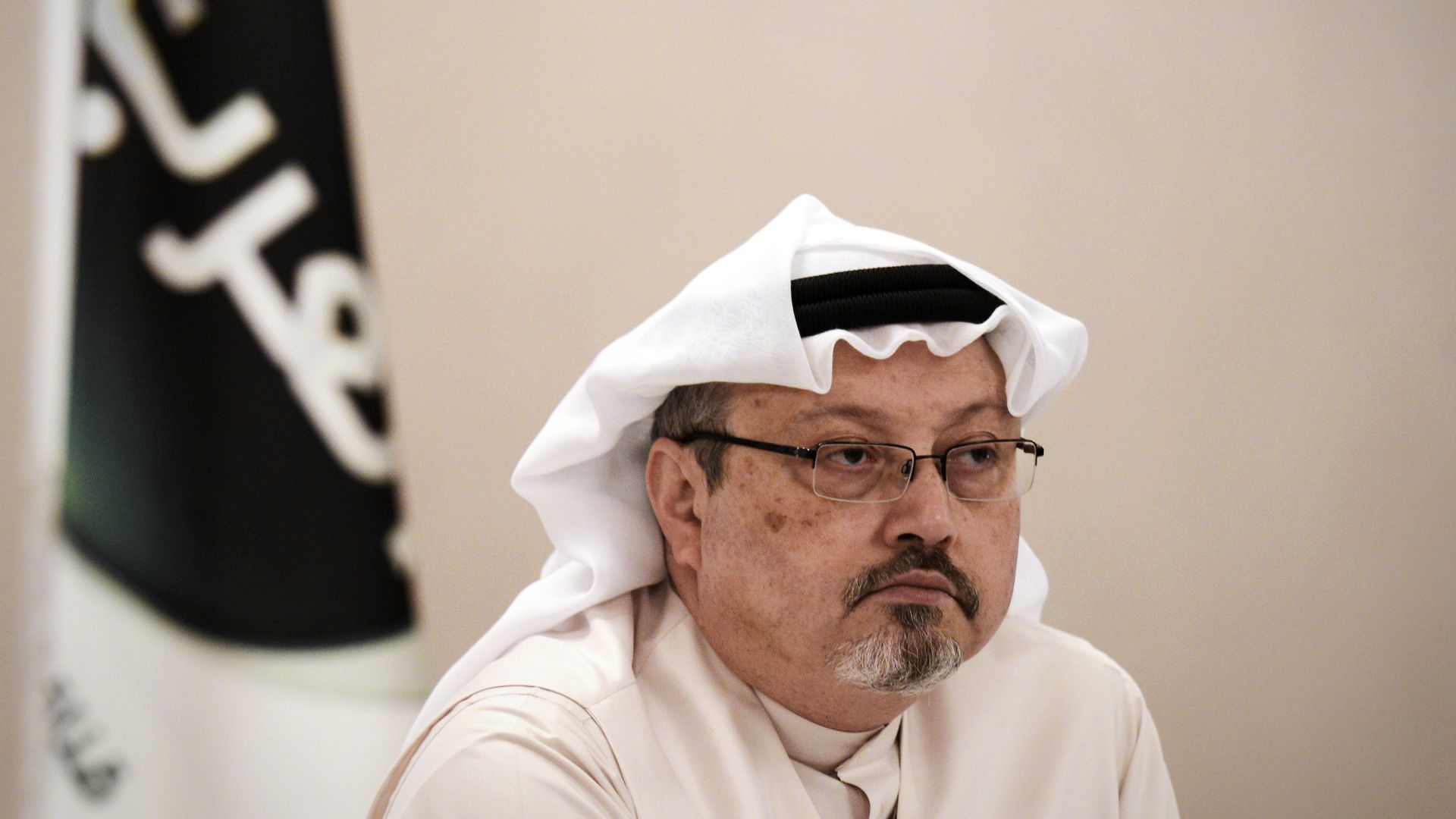 The CEO of an Israeli company being sued over journalist Jamal Khashoggi's death told "60 Minutes" Sunday it wasn't involved in his "terrible murder" — but he wouldn't comment on reports he sold spyware to the Saudis allegedly linked to the killing.
The details: NSO Group's Pegasus technology is designed to hack most smartphones. CBS journalist Lesley Stahl put it to NSO CEO Shalev Hulio it was reported he went to Saudi Arabia's capital Riyadh to personally sell the Pegasus phone surveillance software to the Saudis for $55 million. Hulio replied: "I'm not gonna talk about specific customer."
What they're saying: Stahl pressed Hulio, asking him to clarify that he wouldn't and hadn't sold Pegasus to a country "that is known to violate human rights and imprison journalists and go after activists." "I only say that we are selling Pegasus in order to prevent crime and terror," he replied.
The big picture: NSO has previously been accused of the Pegasus software it licenses being used in targeted attacks against activists and journalists, but the alleged link to the death of Washington Post columnist Khashoggi is the most high-profile case. A Saudi dissident who lives in exile in Canada alleged in the suit in December his communications with Khashoggi were monitored by Saudi Arabia using NSO software.
The other side: NSO called the suit "completely unfounded," saying there was "no evidence that the company's technology was used," the AP reported at the time.
On Sunday, Hulio told Stahl the Pegasus software had saved tens of thousands of people.
A Western European intelligence told "60 Minutes" Pegaus was "a game-changer in foiling attacks by European Jihadists, as well as shutting down drug and human trafficking ring."
Go deeper