The politics of "collusion delusion"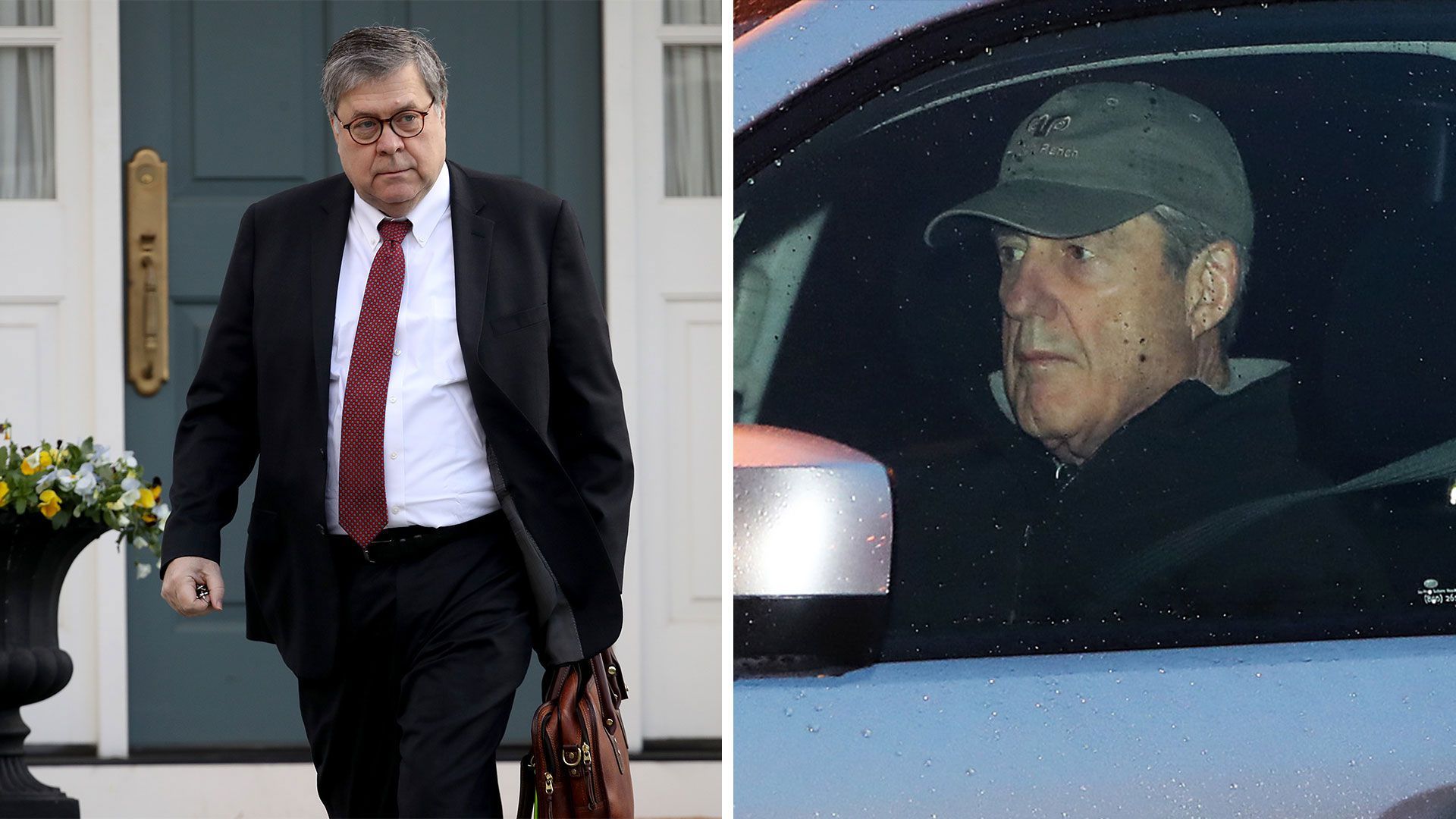 With Robert Mueller's delivery of his report, and word from the Justice Department that he would have no more indictments, President Trump's legal team believes the immediate threat to the presidency has passed.
What we're hearing: "Sounds like it's over for us but of course it's not over until it's over," Rudy Giuliani, one of Trump's lawyers, texted me. "Cautious optimism. Still watchful waiting."
No one named "Trump" will be indicted by the special counsel.
But remember that, as Axios has outlined, what Mueller revealed in the course of his investigation was "highly damning and highly detailed."
And remember that Trump's campaign chairman is behind bars, perhaps for life, and his longtime political fixer is going to prison.
And numerous other federal state investigations are picking up steam.
The split-screen America ahead:
Fox News' Sean Hannity last night sported a "COLLUSION DELUSION" graphic.
Over on MSNBC, Neal K. Katyal, acting solicitor general under President Obama, told Brian Williams: "Today what happened was the end of the beginning."
The bottom line ... There are two forms of "collusion delusion":
The Trump/Fox victory dance because no one new was indicted for collusion or corruption involving Russia — and therefore claims of "witch hunts" and innocence were vindicated. 
The bitter reality that this probe has spawned many others stretching far beyond Russia — so it's delusional to think it simply ends with no collusion. 
Be smart: The new defining question for American politics is: Will Democrats demand the nation stick to historical norms of proper presidential behavior, or will Mueller's revelations be the new standard?
Go deeper