Kamala Harris plans to close teacher pay gap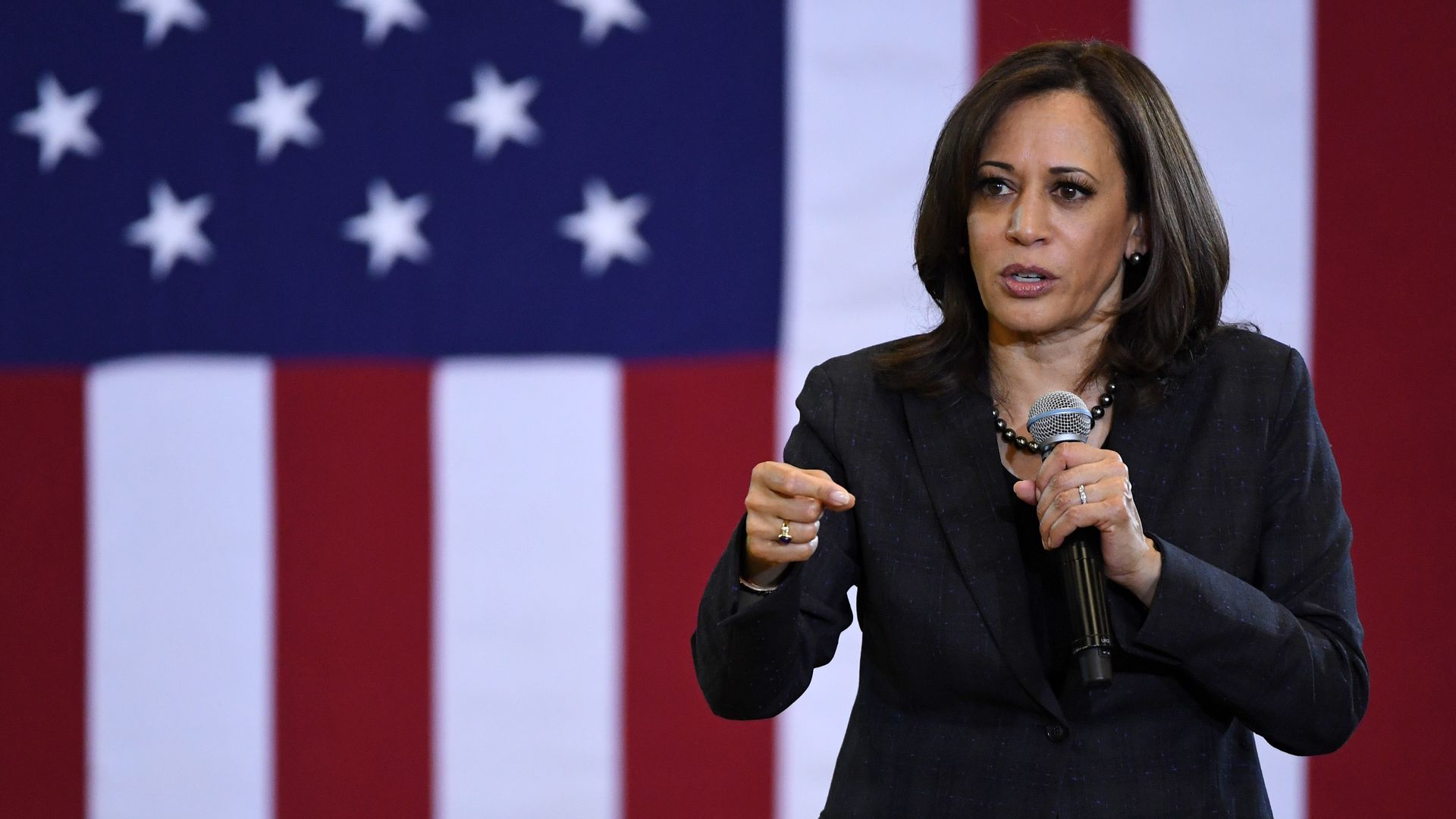 Sen. Kamala Harris (D-Calif.) will announce in Houston on Saturday her plan to close the pay gap for public school teachers in her first term as president, the LA Times reports.
Details: The proposal is expected to be "an unprecedented federal investment in teacher pay," LA Times' Janet Hook reports, despite the campaign's scarcity of detail on how the plan will be achieved. Elementary, middle and secondary school public teachers earn 11.1% less than similar college graduates, according to 2017 data from the Economic Policy Institute.
Go deeper: Kamala Harris: Everything you need to know about the 2020 candidate
Go deeper