Before and after: The destruction left in the wake of Cyclone Idai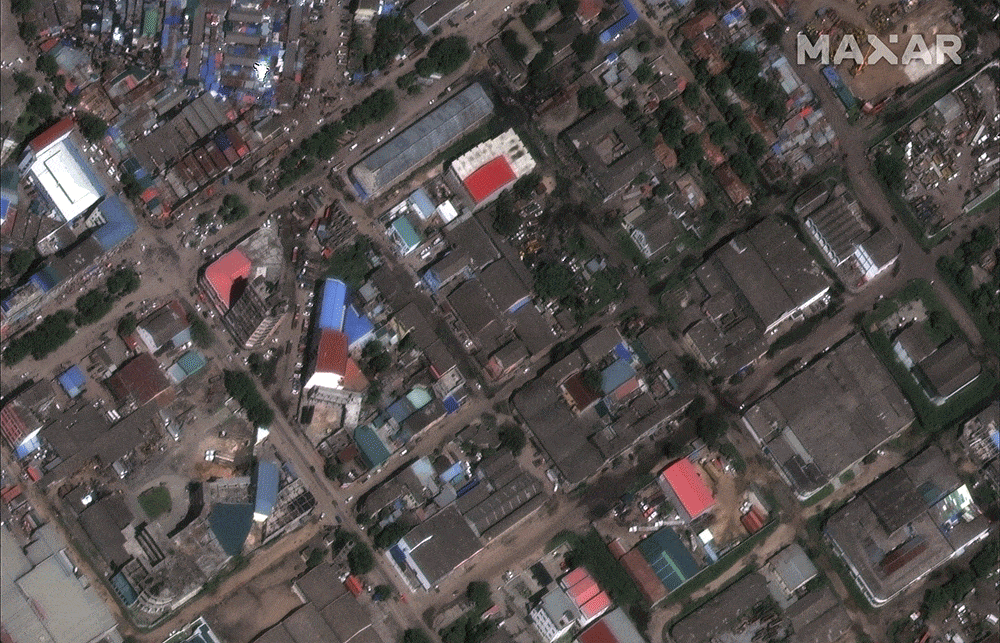 The aftermath of Cyclone Idai in southern Africa has left hundreds of homes and buildings with serious structural devastation and flooded streets. DigitalGlobe's WorldView-3 satellite collected imagery on Friday of Beira, Mozambique, reveals the extent of the destruction.
Details: This weekend, charity confederation Oxfam intends to start distributing aid, including water purification tabs and hygiene kits, as hundreds of thousands of survivors in Malawi, Mozambique and Zimbabwe run the risk of waterborne illness including cholera and diarrhea. Teams with Doctors Without Borders (MSF) are also responding to the damage with medical supplies, water and sanitation support.
What's happening: Per an Oxfam press release and other new reports...
Oxfam aid worker Takaindisa Sanangurai said, "Ninety percent of Beira is still under water and it is difficult to contain the problem."
The death toll has climbed to 417, and the situation remains critical as heavy rain continues.
"If things do not change we shall all perish. No one will be left behind," a woman told Oxfam.
The destruction in photos, all from DigitalGlobe: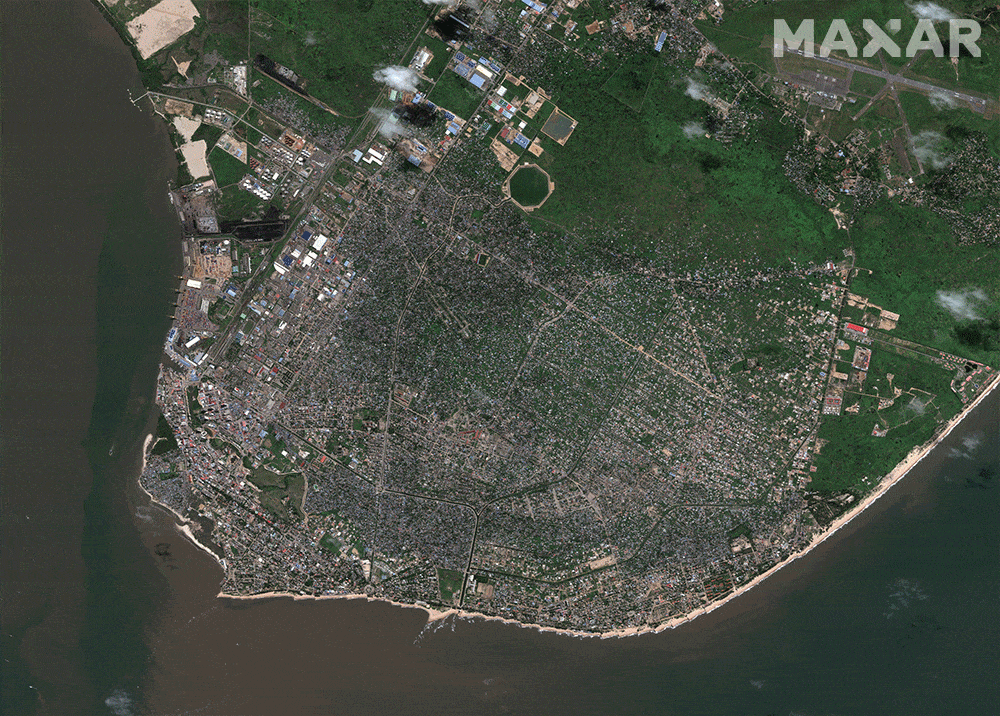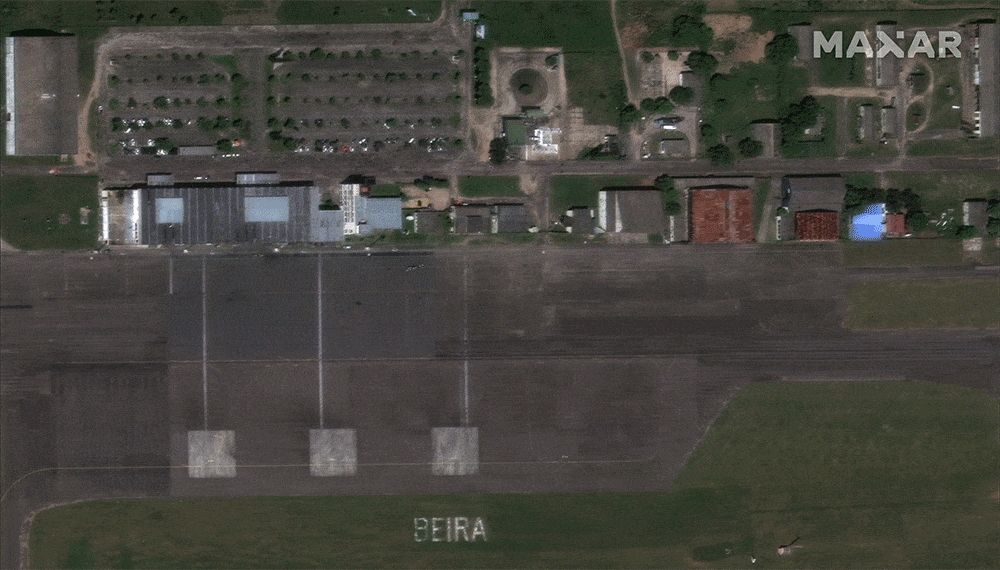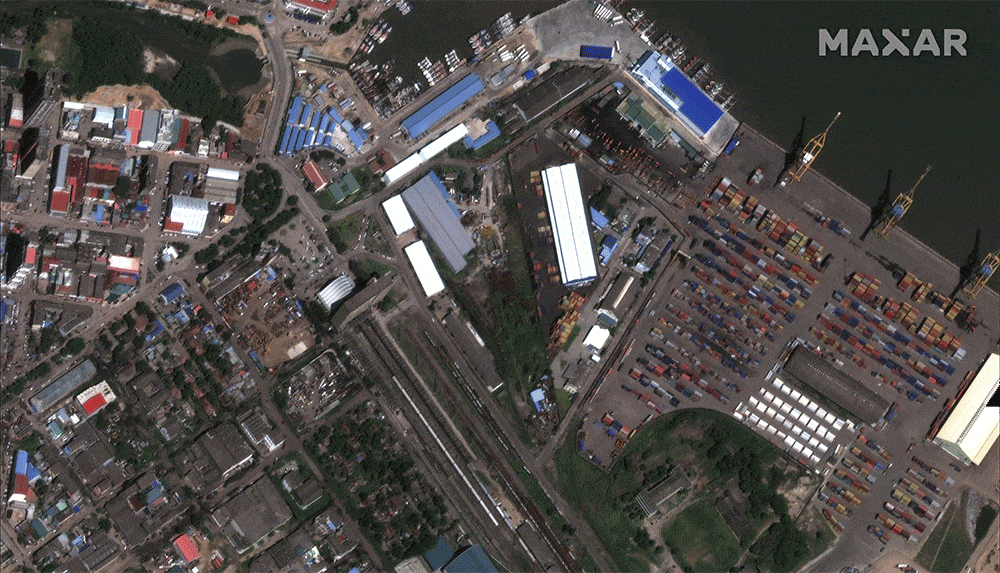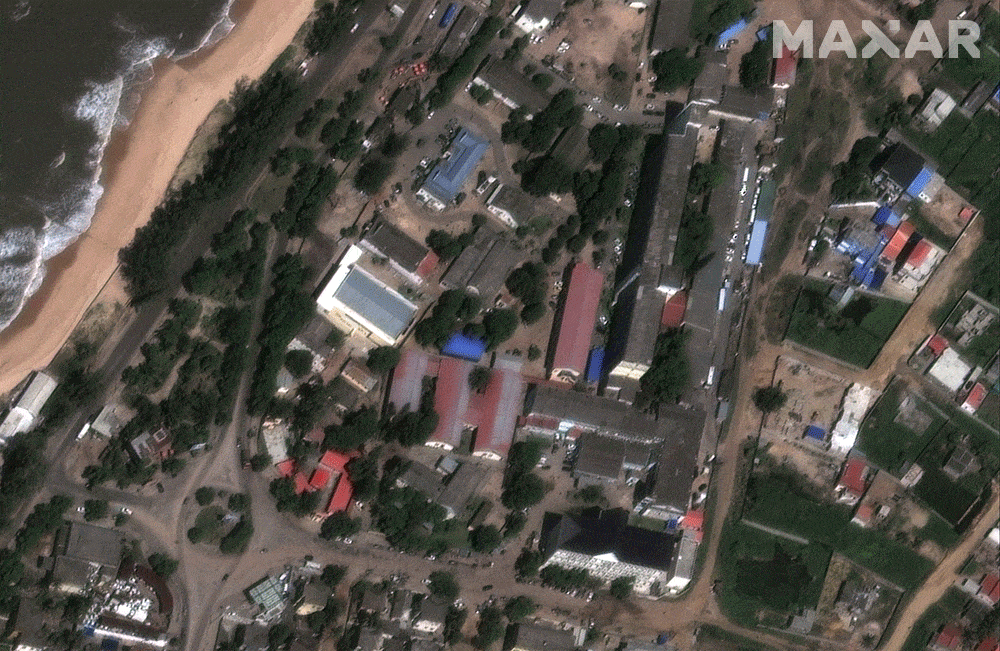 What's next: Over the next 3 months, Oxfam and partners will truck in clean water and distribute water treatment and hygiene kits that contain items such as buckets, soaps, jerry cans and menstrual hygiene kits.
Editor's note: This piece has been clarified to show Doctors without Borders is the same as Médecins Sans Frontières (MSF) and not a separate entity.
Go deeper