Suspected cyberattacks on U.S. Navy add new strain to ties with China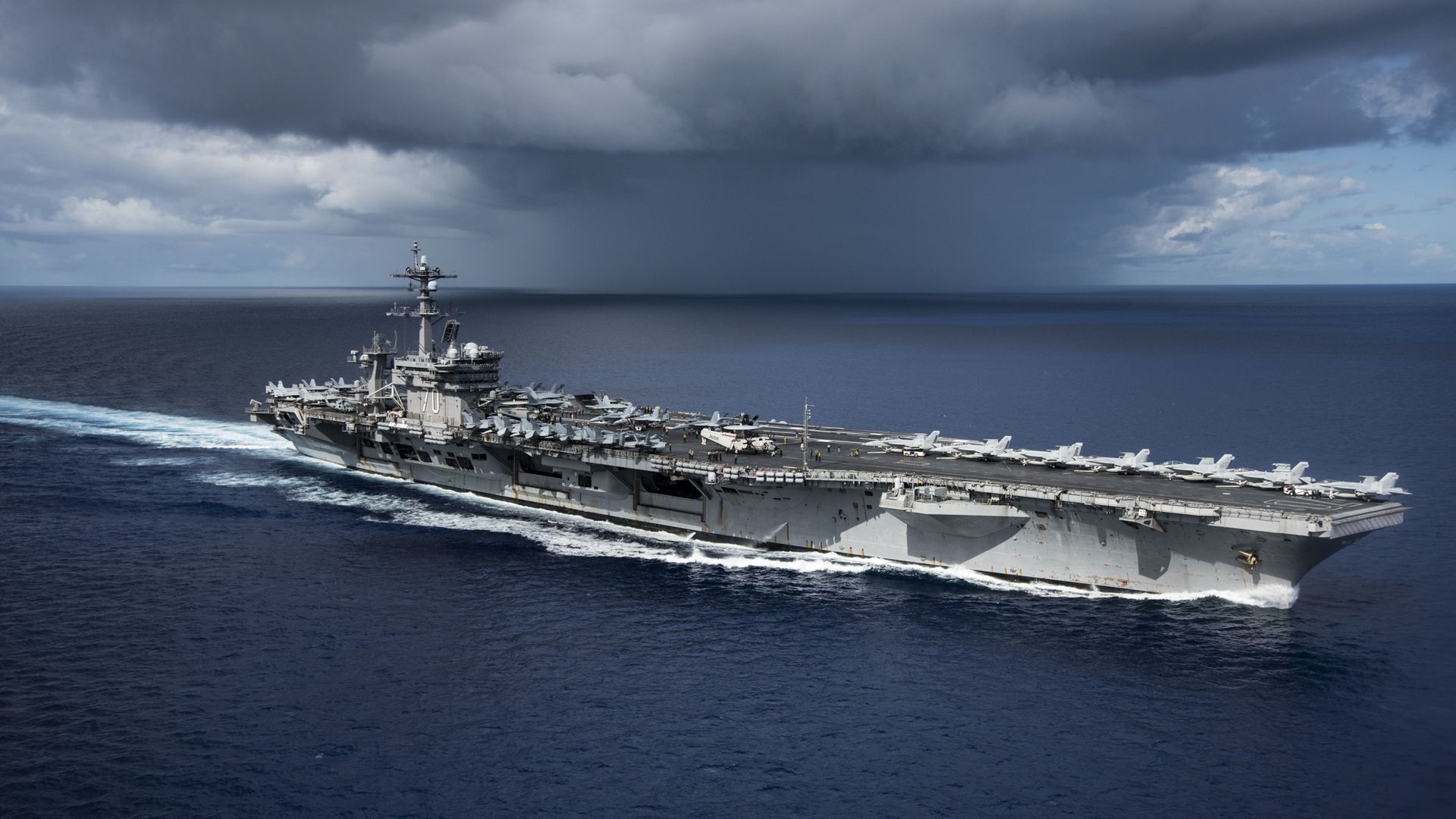 The U.S. Navy believes the service and its partners have been under a prolonged attack by Chinese hackers dedicated to improving China's military capacity, according to a recent internal review.
Why it matters: China presents a unique threat to the U.S. and its interests, as a foreign power that requires economic and political engagement despite state-sponsored acts of espionage. Bilateral relations remain on unstable ground and this offensive cyber campaign is likely to further exacerbate tensions.
Details: Shortly after the Navy's review concluded, U.S. B-52 bombers flew over hotly contested islands in the South China Sea — an activity that has become routine in recent months. Given the nuclear payload capability of the bombers, Chinese government officials have repeatedly voiced their concerns.
Chinese hackers have targeted Flag officers as well as under-sea warfare programs in the past, Chief of Naval Operations Adm. John Richardson said at a conference in Washington, D.C., last week. This increases the need for the security and protection of both systems and personnel. Officials have, however, offered little specificity on the systems under attack and the extent of any breaches.
Between the lines: This kinetic activity comes amid muddled developments in the U.S.–China trade war. Tariffs against China that were due to be doubled never materialized, nor did the deal President Trump promised to close by mid-March with President Xi Jinping.
Meanwhile, the U.S. and its allies are still dealing with the potential T-Mobile–Sprint merger that could allow Huawei, a Chinese telecommunications equipment developer, to gain an even greater market share in handheld devices, placing its technology across the world while leveraging the future 5G network.
The bottom line: The U.S. must help China become a more honest broker while holding it responsible for its continued transgressions — keeping in mind that China's economy, global business interests and close ties with North Korea mean its power will only grow.
Bishop Garrison is the co-founder and president of the Joseph Rainey Center for Public Policy.
Go deeper