Tackling the Bay Area's housing crisis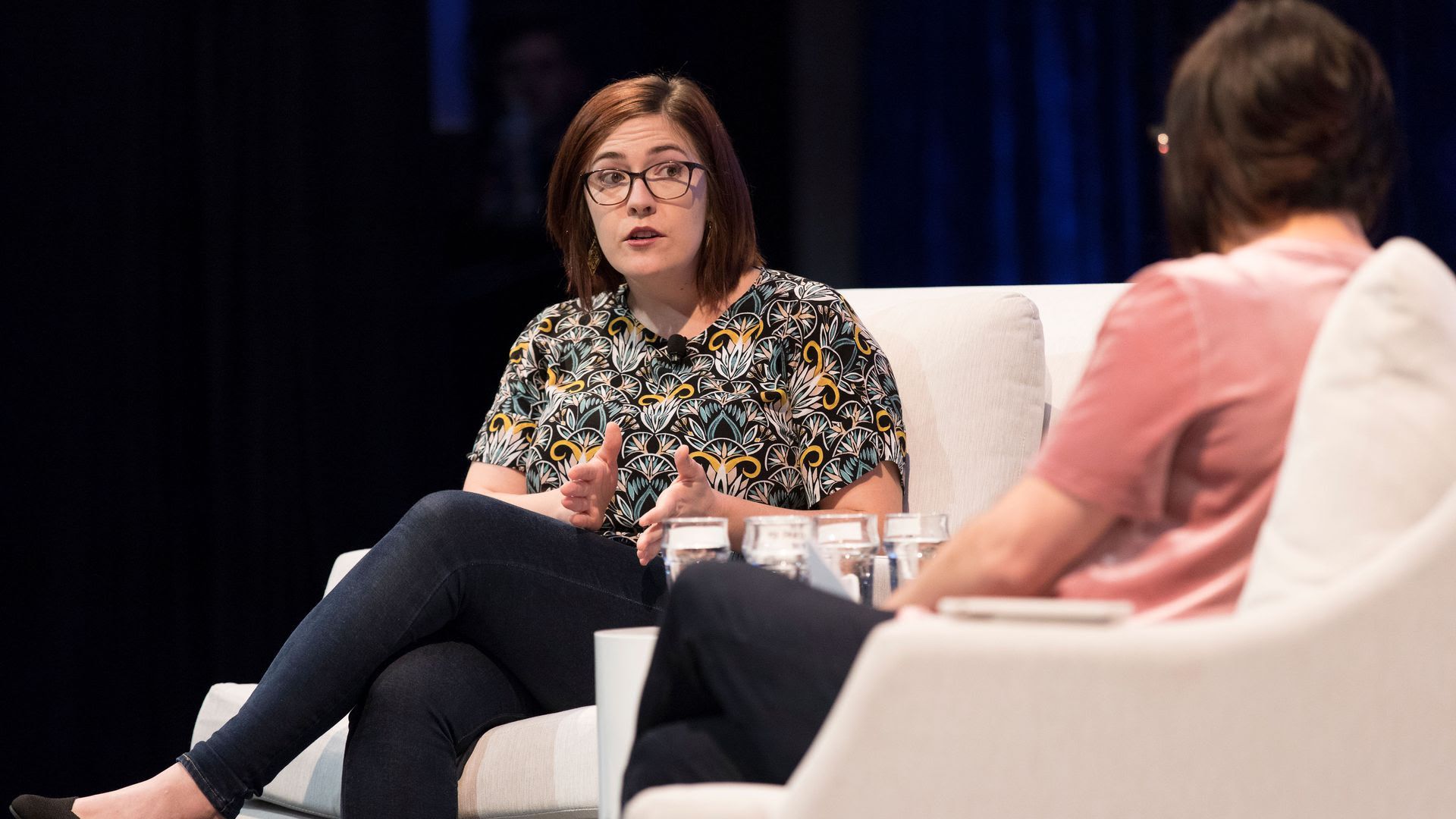 For Axios' first public event in San Francisco, we decided to take on a modest challenge — the Bay Area's housing crisis. All kidding aside, it's the issue on the minds of everyone who lives here, and all the hand-wringing in the world won't solve the issue.
By the numbers: The statistics are daunting, as noted by David Sobel, CEO of the San Francisco Housing Development Corporation. The average San Francisco home price is $1.15 million, while the average rent is $4,700 per month.
The city has lost more than half of its African-American population, with fewer than 50,000 African-Americans now able to call San Francisco home. That's about 5% of the resident population as compared to around 12%–13% in the 1970s.
Perhaps most sobering of all, with the high prices of land, labor and raw materials, it now costs $650,000 to $850,000 per unit of "affordable housing."
That means the only way to actually build affordable housing is with significant subsidies. (Fortunately, a number of federal, state and local programs exist to help do that.)
What surprised me was the unanimity among the four panelists, who ranged from an economist to the leader of an affordable housing nonprofit — everyone agreed that a change in laws and mindset is needed to enable more construction of all types.
That includes everything from the types of large, subsidized buildings that Sobel builds, to the newfangled co-living projects built by Starcity, a Y Combinator-backed startup.
While sometimes derided as "dorms for millennials," Starcity CEO Jon Dishotsky said the buildings make efficient use of space, with residents getting more space than some studio apartments while paying rents that start at $800 per month.
The furnished units give each resident their own bedroom and bathroom and rely on a shared kitchen/living space that is cleaned daily.
Laura Foote, head of YIMBY Action, argued that the conflict need not be seen as a competition among affordable housing, luxury apartments and new types of living arrangements. All are desired and badly needed.
So if everyone realizes this, what's the problem? As you might guess from the name of her organization, it is the fact that so many people oppose large housing projects in their own neighborhoods.
A big part of the solution, Foote maintains, would be to allow all projects to be built as long as they conform to established rules. Today, each project must go through a process where any neighbor can object and, in many cases, slow or thwart the plan.
The bottom line: Every unit of housing that gets built eases a tiny bit of pressure and has the long-term effect of moderating prices.
Go deeper: The great family exodus
Go deeper