New Zealand mourns: "We are one," Jacinda Ardern tells crowd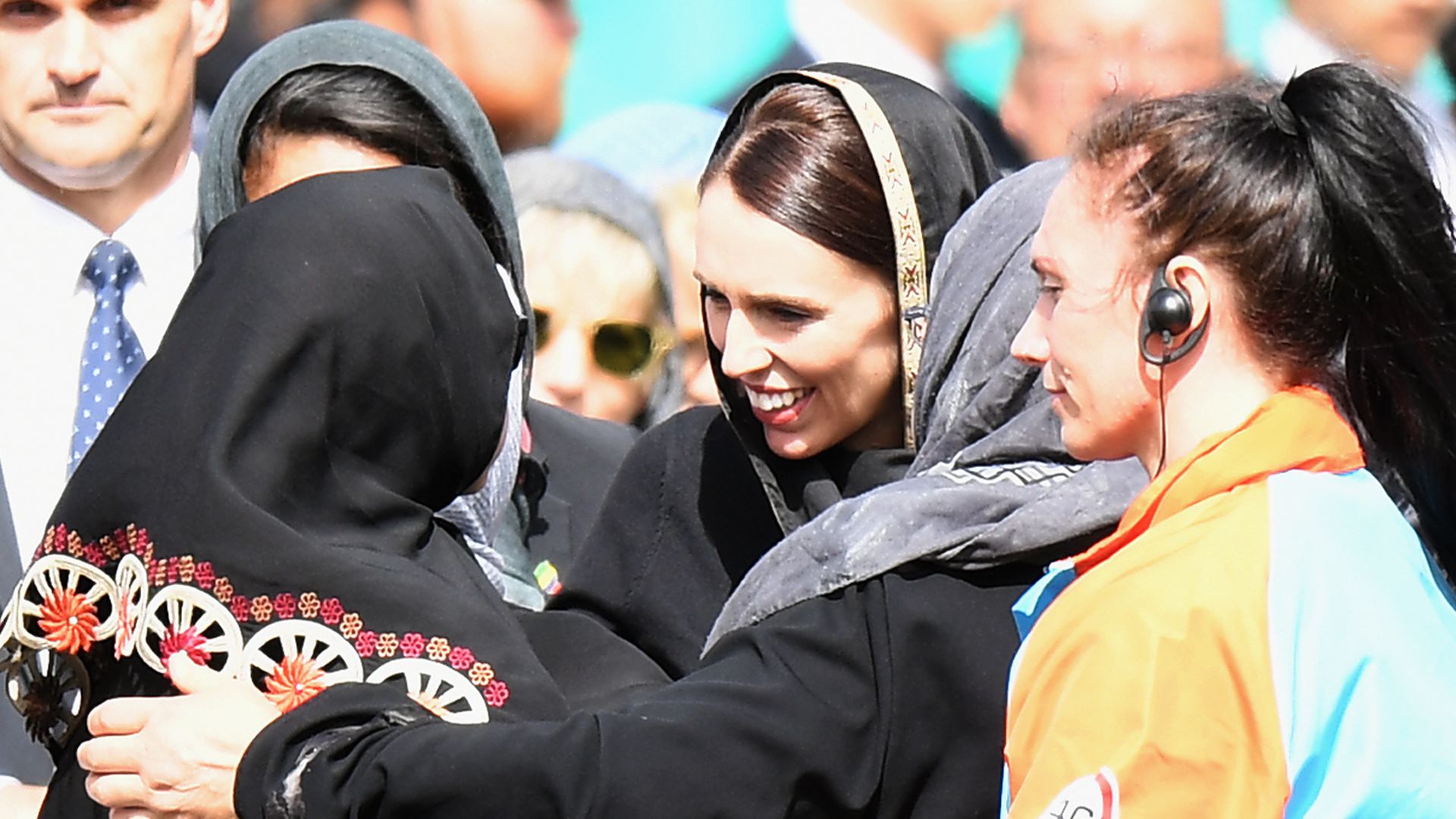 One week from the Christchurch terrorist attack, New Zealanders came together in a national day of reflection to remember those who died while worshipping inside 2 mosques in the South Island city.
What she's saying: Prime Minister Jacinda Ardern addressed thousands of people gathered at Hagley Park, Christchurch, saying: "New Zealand mourns with you. We are one."

Details: Just before 1:30 pm Friday local time (8:30 pm Thursday Eastern), the adhan, the Islamic call to prayer, rang out across the country's TV and radio airwaves before people around the country gathered at vigils observed 2 minutes of silence.
The big picture: The events coincided with the Friday prayer, the Jumu'ah. Addressing the congregation at Haggley Park, Al Noor Mosque Imam Gamal Fouda said:
"This terrorist sought to tear our nation apart ... Instead, we have shown that New Zealand is unbreakable ... we are brokenhearted, but we are not broken. We are alive, we are together, we are determined to not let anyone divide us.
This evil ideology of white supremacy did not strike us first, but it struck us hardest ... but the solidarity in New Zealand is extraordinary. To the families of the victims, your loved ones did not die in vein. Their blood has watered the seeds of hope.
They are not just martyrs of Islam, but they are martyrs of this nation, New Zealand. Our loss of you is a gain to New Zealand's unity and strength.
"Our assembly here, with all the shades of diversity is a testimony to our join humanity. We are here in our hundreds and thousands unified for one purpose: that hate will be undone and love will redeem us."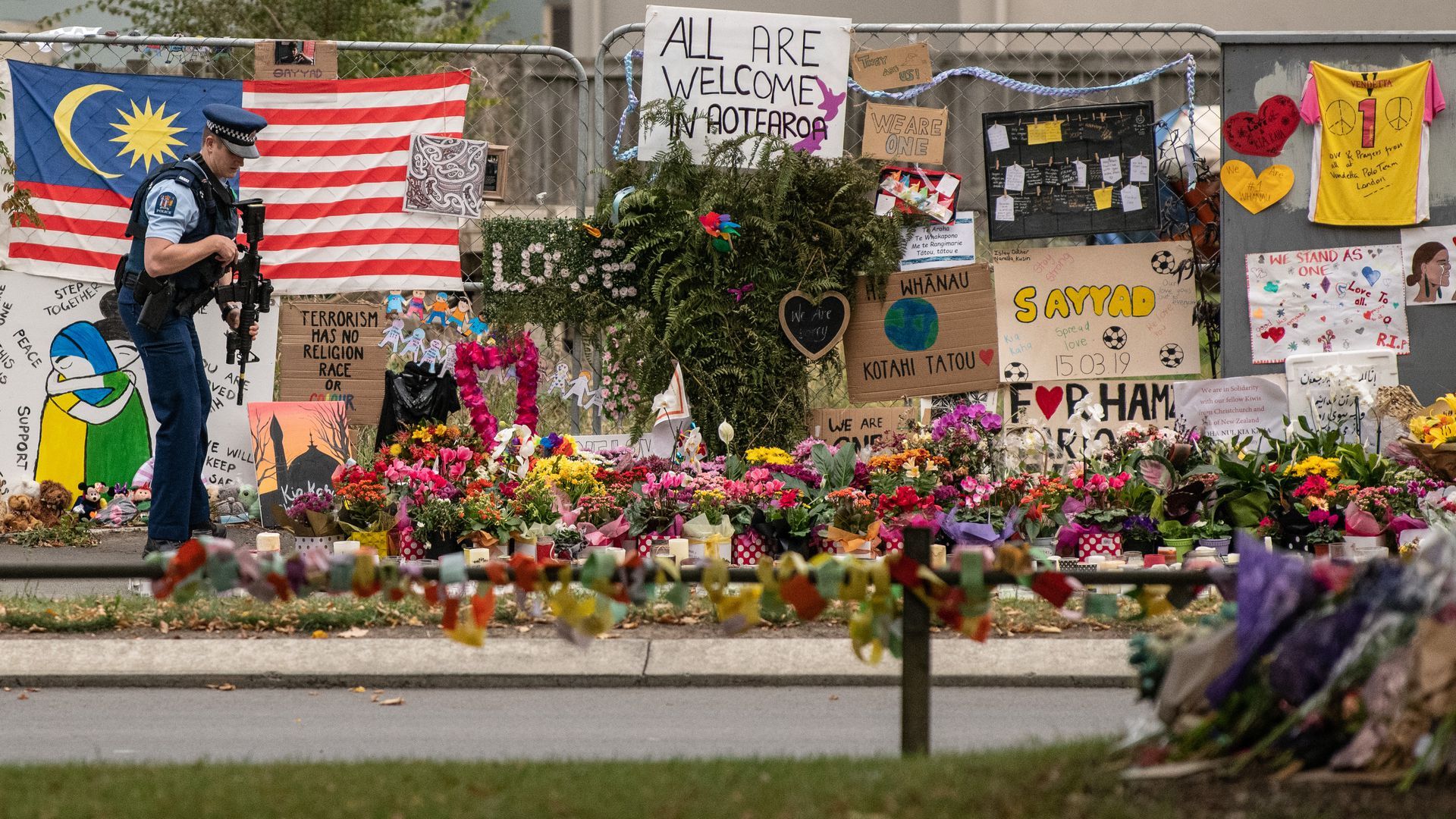 The latest: Across the country, thousands of people held vigils to remember the Christchurch mosque attack victims. In Auckland, 4 mosques opened their doors to all New Zealanders. As a result, many non-Muslims attended Friday prayers there.
Following afternoon prayers at 4 pm local time, a combined funeral service was held for 26 people killed victims.
The youngest attack victim, Mucaad Ibrahim, 3, was among those buried Friday.
Several thousand people attended a vigil at the Auckland Domain at 6 pm — the oldest park in the country's most populous city.
Many people formed "human chains of love" around mosques across the country.
Go deeper