Trump's Mideast diplomacy in the age of Twitter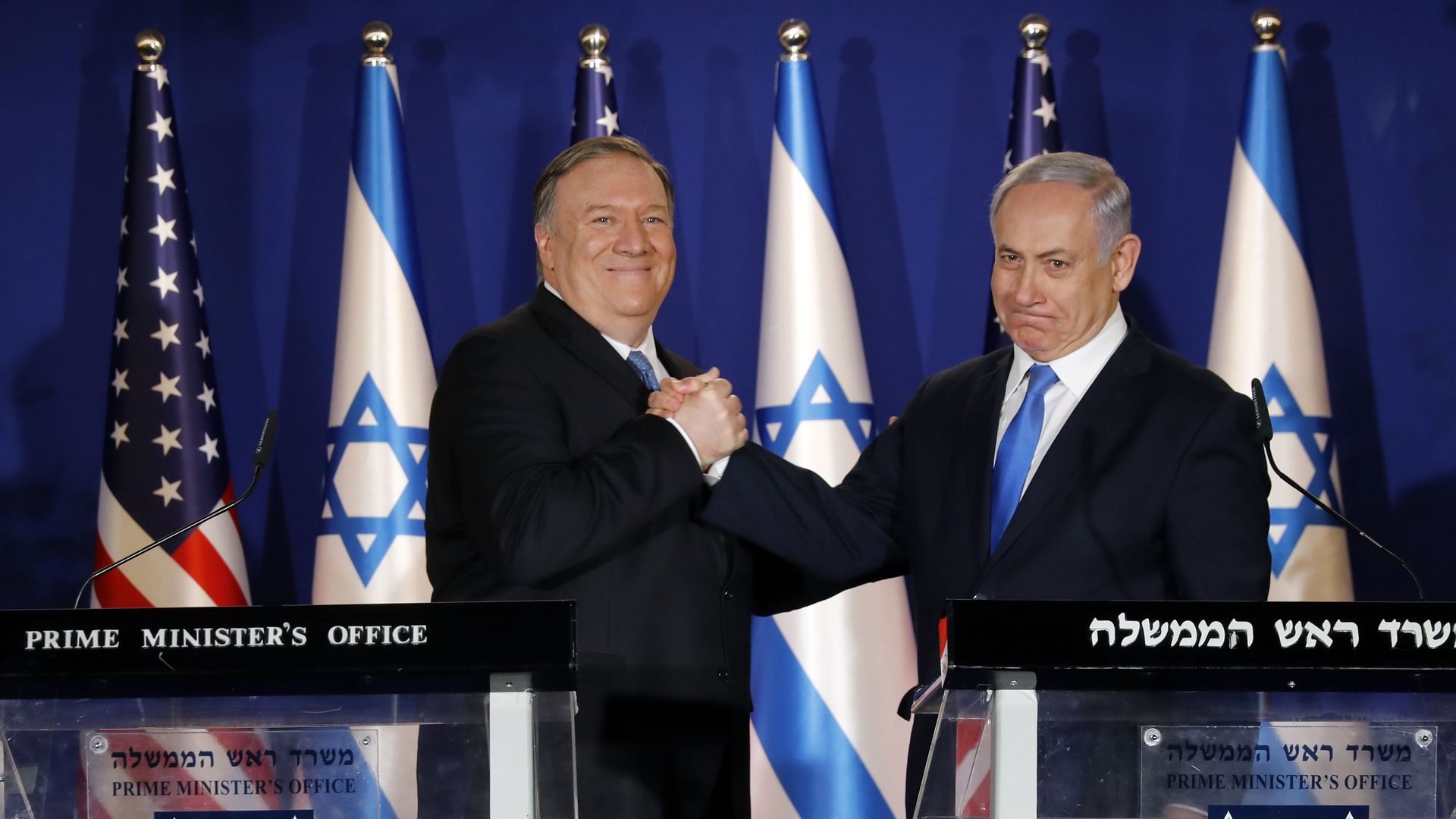 It was another day of diplomacy in the age of Twitter, with @realDonaldTrump tweeting: "After 52 years it is time for the United States to fully recognize Israel's Sovereignty over the Golan Heights, which is of critical strategic and security importance to the State of Israel and Regional Stability!"
Why it matters: The president's tweet calls for a change in U.S. policy toward the Golan Heights but does not actually declare it. There are many reasons for the president not to turn his tweet into policy.  It would all but eliminate what little chance exists for peace between Israel and either the Palestinians or Arab states, such as Saudi Arabia. 
Coming on the heels of the U.S. decision to move its embassy to Jerusalem, it would eliminate any remaining ability of the Trump administration to act as an honest broker.  
A change in U.S. policy would not change the situation on the ground or improve Israeli security.  Israel already occupies the Golan Heights, and there is no reason for it to give up an inch of it in the absence of a Syrian government prepared to live in peace with Israel. 
The only effect of a new U.S. policy then would be to increase the isolation of both Israel and the U.S.
The president's tweet is presumably meant to bolster his political standing as well as Bibi Netanyahu's in the run-up to the April 9 Israeli elections.
But it would come at a steep cost to Israel, as UN Resolution 242 has been the foundation of at times fruitful efforts to broker peace between Israelis and Arabs for more than half a century. 
The resolution asserts the right of every country in the region to live in peace within secure and recognized boundaries.
This is precisely what Israel and the U.S. have sought since Israel's creation in 1948.   
Richard Haass is president of the Council on Foreign Relations and the author of "A World in Disarray."
Go deeper