Brazil, Bolsonaro and the Bovespa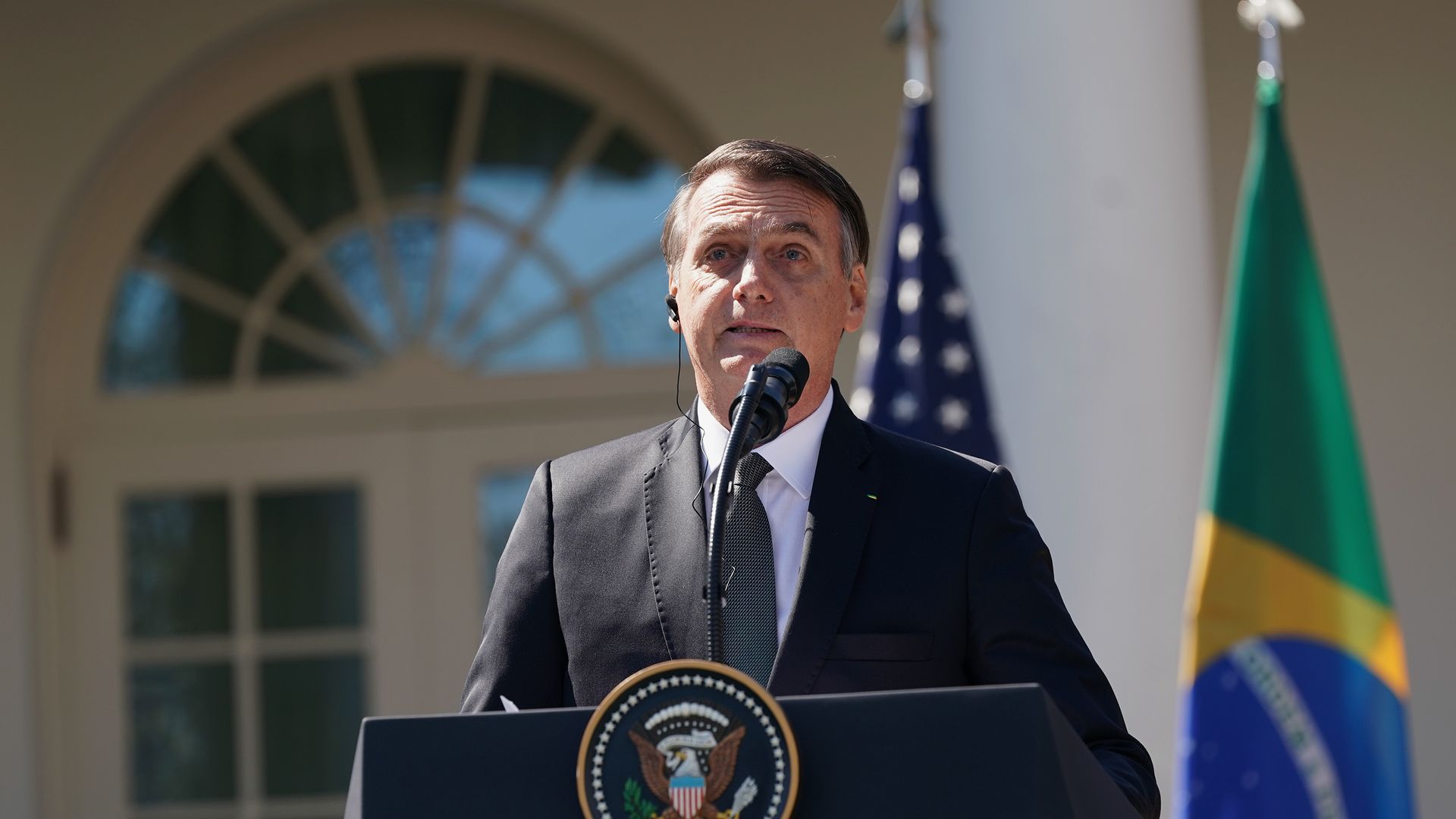 Brazil's last 3 presidents have not fared well legally, but its market has managed to remain stable.
Why it matters: The country's stock market has largely shaken off political turmoil as investors continue to believe in a widely unpopular pension reform current President Jair Bolsonaro has backed in an effort to repair Brazil's highly overleveraged and underfunded budget.
Luiz Inacio Lula da Silva, who led the country until 2010, is in jail on corruption and bribery charges.
Dilma Rousseff served until 2016 when she was impeached and removed from office.
Michel Temer, who replaced her and served until 2018, was arrested and charged with leading a "criminal organization" that diverted 1.8 billion reais ($475.6 million) in funds yesterday.
Driving the news: Brazil's benchmark Bovespa stock index fell by nearly 4% following news of Temer's arrest, but ended the day just 1.34% lower. The country's 10-year bond yield rose 4 basis points to 8.76% and the real currency ended little changed at 3.79 per dollar.
Brazil's main bourse has more than doubled the performance of the S&P 500 since Rousseff's powers were suspended in May 2016, and a recent Reuters poll showed traders expect the Bovespa to rise 36.5% in 2019.
It has risen less than 7% so far.
Yes, but: Investors' faith is being tested as the far-right Bolsonaro is fast losing popularity. The president's approval rating has declined significantly since he took office in January, falling most recently to just 34%, according to a poll by Ibope.
The clock is ticking for the pension reform to be approved on the government's timeline. Council of the Americas reports that a survey by Metapolítica shows that to pass on time, the pension reform would have to be the fastest constitutional amendment in the history of Brazil's Congress.
Go deeper