A new artifact of the feud between Nancy Reagan and Barbara Bush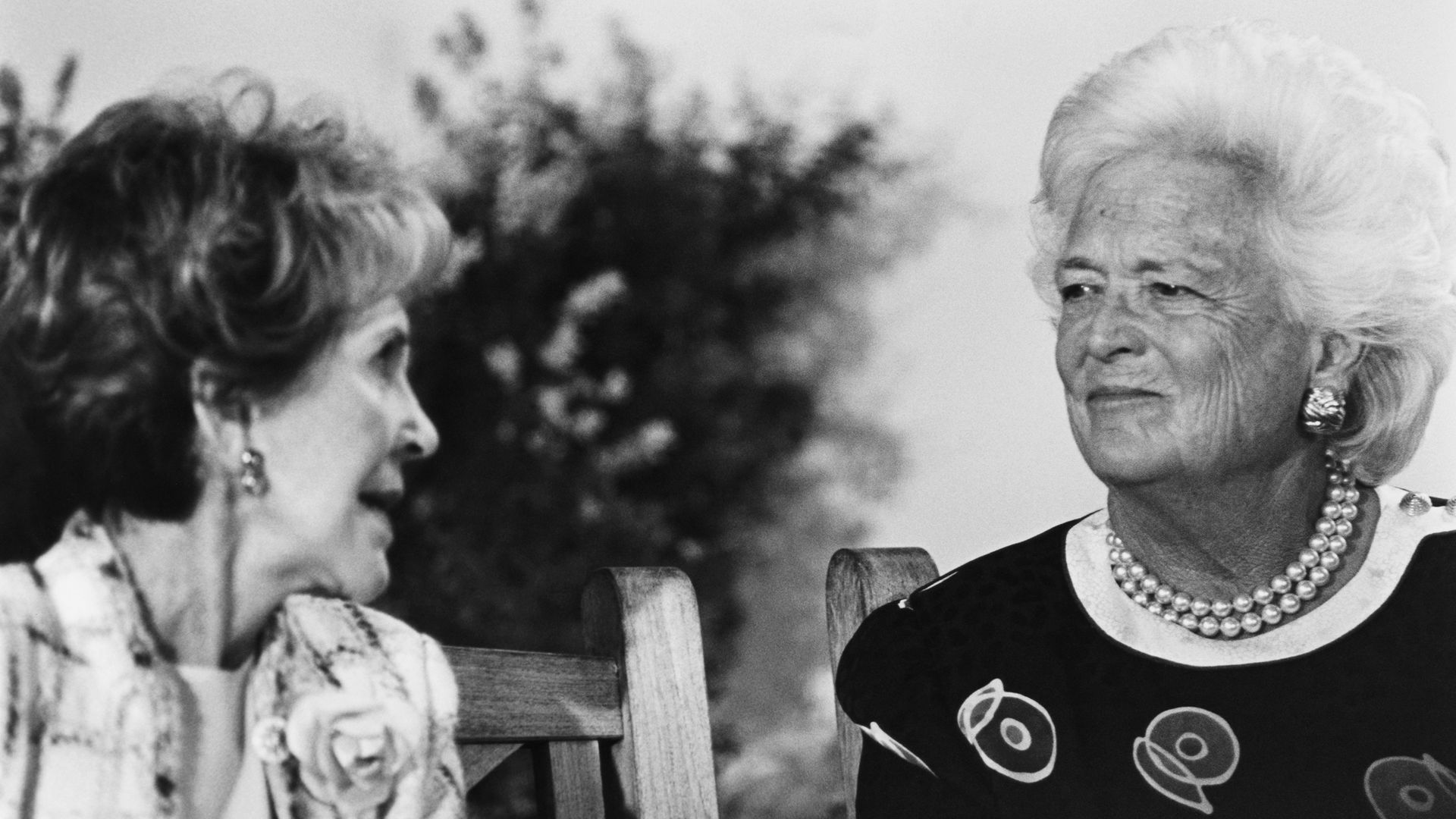 The chill between First Ladies Nancy Reagan and Barbara Bush was no secret, but USA Today's D.C. bureau chief Susan Page found fascinating new evidence for a biography, "The Matriarch: Barbara Bush and the Making of an American Dynasty," out April 2 from Twelve.
Driving the news: The draft guest list for one of the biggest social events of the Reagan presidency — the White House dinner during a 1985 royal visit by Prince Charles and Lady Diana — shows that Nancy Reagan personally struck Vice President George H.W. Bush and his wife from the guest list.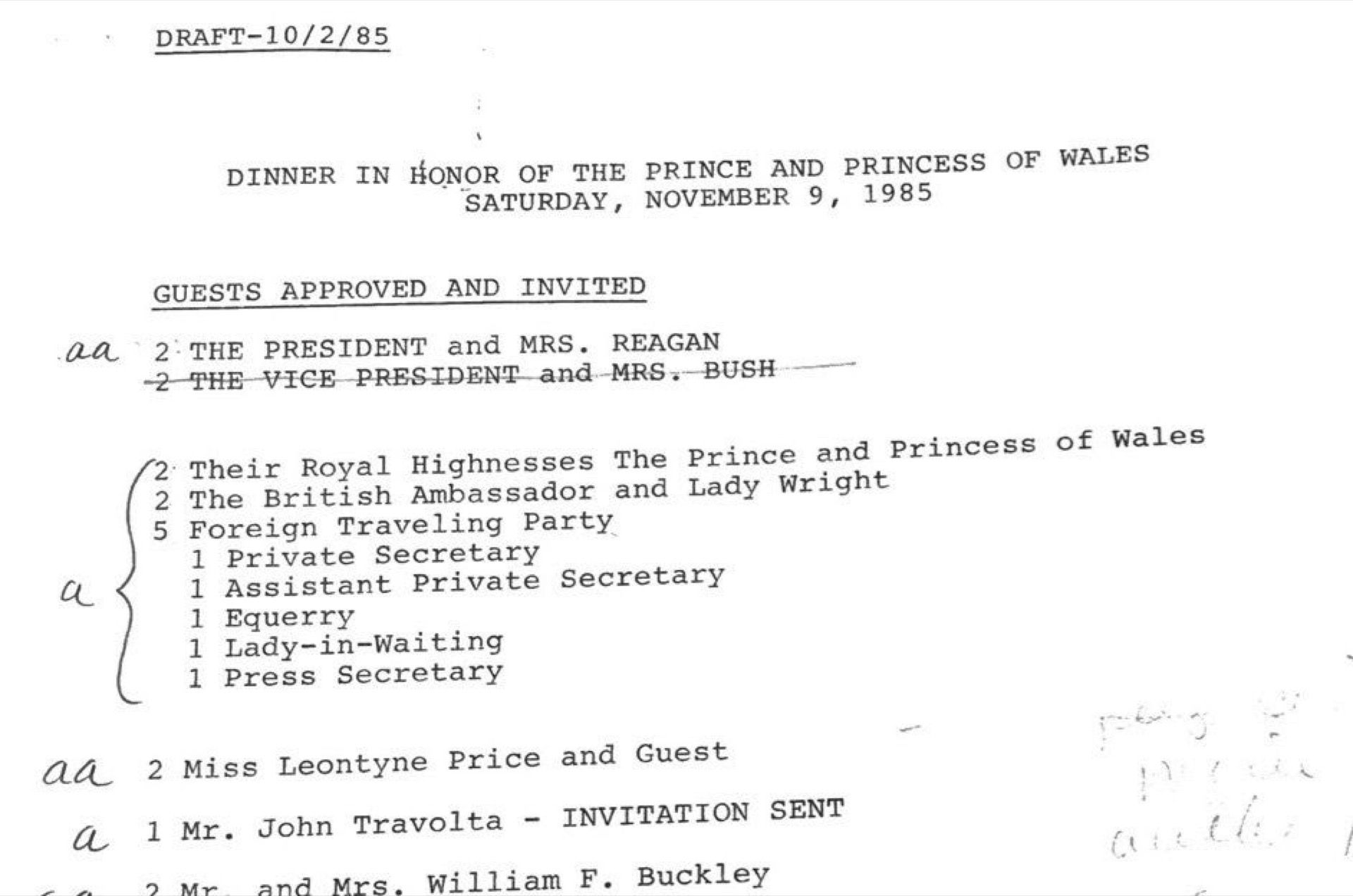 The document shown above is being shared for the first time with Axios.
The dinner included "superstars of film, television, ballet, music, sports, science, the arts and New York society," the N.Y. Times reported.
Page interviewed more than 100 people for the book, including both Presidents Bush, First Lady Laura Bush, President Clinton and Hillary Clinton, as well as numerous other family members, friends, and colleagues. 
Page met with Barbara Bush five times, talked with her for hours, and was given rare permission to read all of her diaries, which go back to 1948. 
Her final entry was 12 days before her death, one year ago at age 92. 
In "The Matriarch," Page tells about the time a hippo appeared ready to charge the former first lady while she was on a photo safari with two granddaughters, private equity titan David Rubenstein and a few others in Kenya. 
While the Secret Service debated whether to move Mrs. Bush out of the way, she stood her ground.
"I think she thought she could out intimidate the hippopotamus," Rubenstein recalls. (Indeed, the hippo retreated.)
At the end of their first interview, Barbara Bush suggested a title for Page's biography: "The Fat Lady Sings Again."
Go deeper: Preorder Page's book.
Go deeper