Automakers are experimenting with blockchain for AVs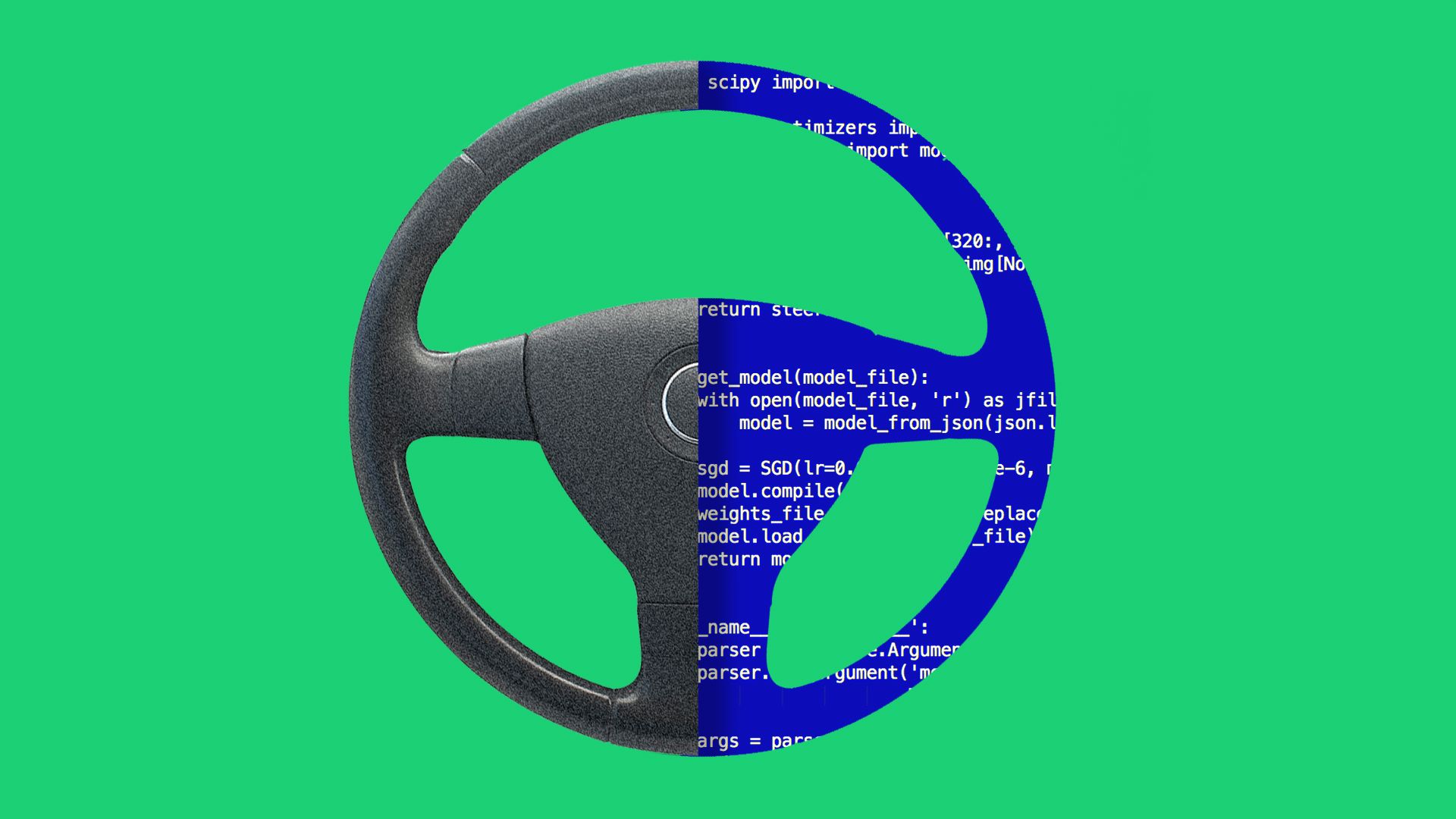 Blockchain, a nascent technology that offers highly secure digital data tracking, has caught the interest of AV companies and automakers, who are exploring how it can be used to track components in supply chains and protect valuable data.
Why it matters: More complex cars will generate more data and as blockchain technology develops, it could offer a secure way to manage that data while providing additional benefits to passengers.
Background: Eventually numerous autonomous modes of transportation could become available, including vehicles used for ride-hailing, car sharing, and even public transportation like circulators.
These AVs will process massive amounts of data including from their sensors, on road conditions, from other connected devices, and on how vehicle parts are operating. Blockchain could ensure the authenticity of that data.
Blockchain could also enable customers to use multiple transportation systems with a single digital ID, paying for transit tickets, insurance if needed, and streaming services. They could potentially have secure, transparent access to their data, agnostic of any brand of transportation used.
What's happening: In 2018 BMW, GM, Ford and Renault started a joint blockchain initiative. Other automakers are forging individual partnerships with tech companies.
Porsche and Berlin-based startup XAIN tested how blockchain could be used to lock and unlock cars, grant temporary access to parking attendants, and securely log car data to make cars and their data more difficult to steal.
Volkswagen has partnered with blockchain platform IOTA to track data for evaluating vehicle performance and to track over-the-air software updates in order to protect against cybersecurity threats.
Yes, but: A lack of standards across these projects could, counterintuitively, impede data transparency and restrict customer choice if automakers and service providers attempt to tie customers to just one service or another with a proprietary blockchain system.
What we're watching: Advanced vehicle technology is just starting to experiment with blockchain, a technology that is very much in development. If blockchain is used widely as vehicles grow more sophisticated, it could be a way to ensure data transparency and security across the industry.
Sudha Jamthe is CEO of IoTDisruptions and teaches AV Business at Stanford Continuing Studies.
Go deeper