U.S. handwringing overplays importance of Belt and Road agreements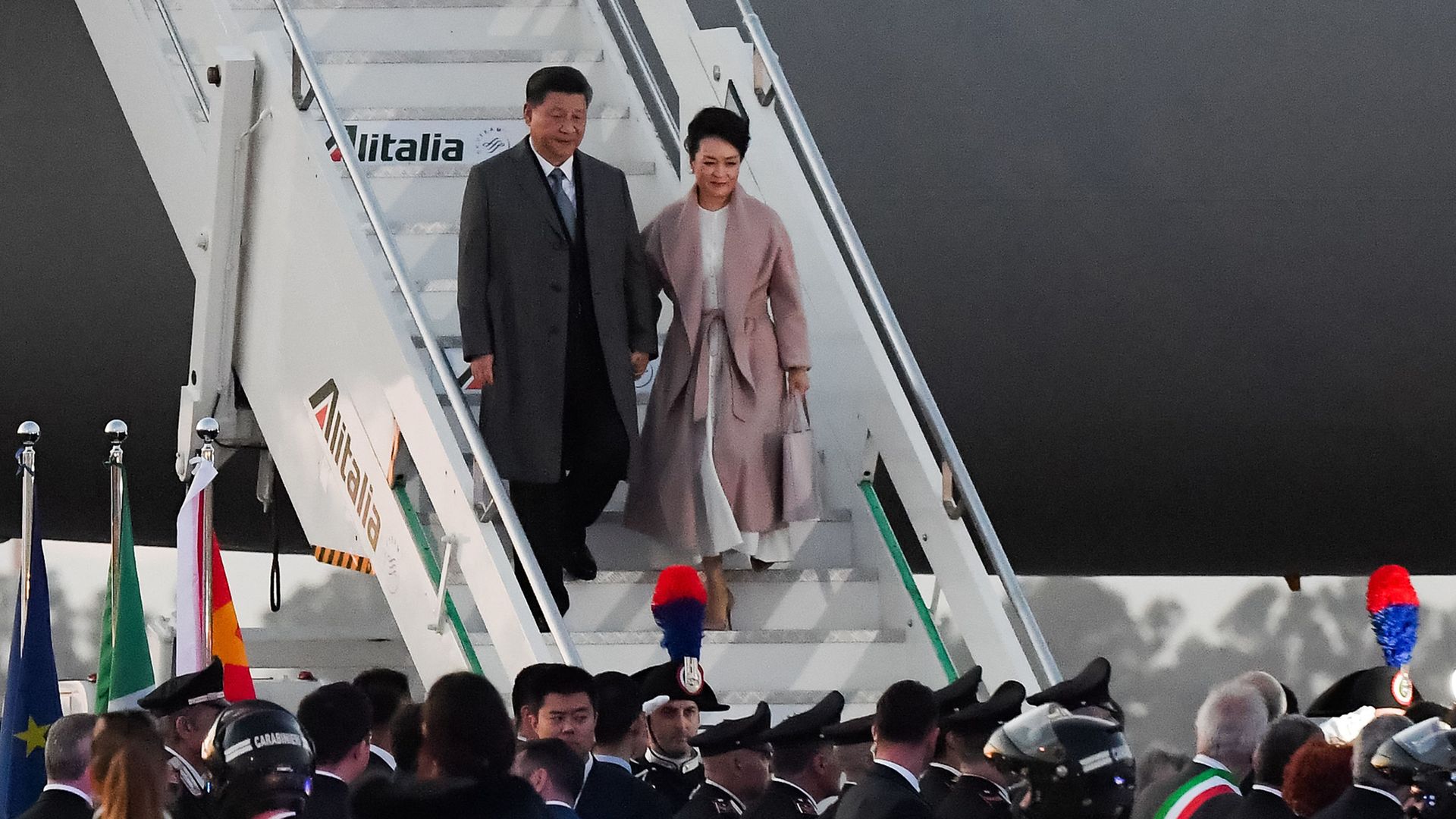 Xi Jinping arrived in Italy today to sign a memorandum of understanding for the Belt and Road Initiative (BRI), a development that has already drawn criticism from the U.S.
The big picture: Washington's frustration is understandable, but it plays right into Beijing's hand. Publicly criticizing Italy's decision gives unwarranted weight to vague documents that, like the BRI itself, overpromise and underdeliver.
If anything, these memorandums of understanding (MOUs) highlight some of the BRI's biggest flaws:
Weak terms: As Italy's draft document notes: "This Memorandum of Understanding does not constitute an international agreement which may lead to rights and obligations under international law. No provision of this Memorandum is to be understood and performed as a legal or financial obligation or commitment of the Parties."
Vague and generic promises: Chinese officials make a point of claiming that the BRI will be tailored to promote local development goals, but the MOUs use boilerplate language. Occasionally, a mention is made to "link" or "align" the BRI with a partner's development plan, but how that will happen is not spelled out.
Narrow, typically bilateral scope: China is pushing to give the BRI a multilateral sheen, but in practice, it is a sea of bilateral deals. That way Beijing always gets to be the big party at the negotiating table. 
Diluted value: Chinese state media claim that cooperation documents have been signed with over 150 countries and international organizations, but participation is no guarantee of investment. The longer the list of BRI cooperation documents grows, the less signing them means.
Between the lines: Rather than inflate the importance of these documents, U.S. officials should continue to focus on the BRI's specific failings. There are plenty to highlight — lack of transparency, contributions to corruption, unsustainable debt, environmental damage, bias toward Chinese firms — and many countries that have signed BRI cooperation documents have found the experience disappointing, even painful.
The bottom line: Ultimately, nothing speaks louder than better alternatives. Consider the difference between a BRI MOU and a high-standard regional trade deal. The former is weak, vague and bilateral. The latter is legally binding, specific, multilateral — and conspicuously absent from the U.S. economic playbook.
Jonathan Hillman is director of the Reconnecting Asia Project at the Center for Strategic and International Studies.
Go deeper