New Zealand bans all semi-automatic weapons and assault rifles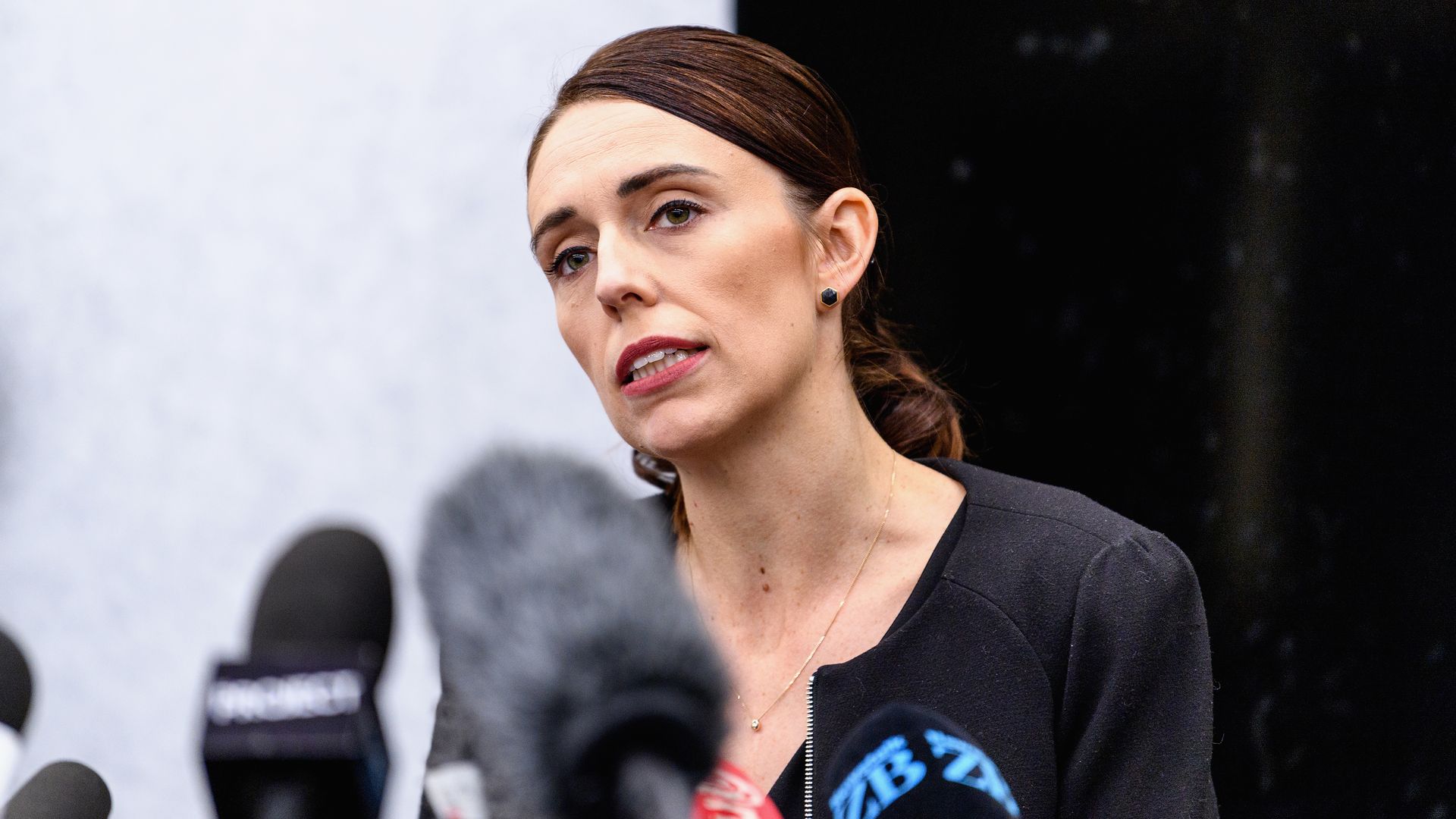 All military-style semi-automatic weapons and assault rifles will be banned in New Zealand, Prime Minister Jacinda Ardern announced Thursday afternoon local time.
Every semiautomatic weapon used in the terrorist attack on Friday will be banned ... Sales should essentially now cease"
— New Zealand Prime Minister Jacinda Ardern
Details: New Zealand is also banning high-capacity magazines and anything that can modify weapons into having a semi-automatic capacity, Ardern said at a press conference outlining the tightening of gunlaws in response to Friday's Christchurch terrorist attack. Ardern announced interim regulatory changes effective immediately.
The big picture: The interim order would ensure "virtually all" of the weapons she mentioned being banned would effectively mean no one could buy these weapons without a permit from the police. "I can assure people, that there is no point in applying for such a permit," she said.
The latest: Police have now completed the identification procedures for all 50 attack victims, enabling the remains of all of them to be released to families.
Funerals were continuing to be held for the victims.
Christchurch Hospital was treating 29 patients injured in the mosque attacks — 8 were in a critical condition.
A girl, 4, was in a critical condition in an Auckland children's hospital. Her father was in a stable condition in another hospital in the North Island city.
Thousands of people attended a vigil in Dunedin, the adopted home town of mosque attacks suspect Brenton Harrison Tarrant, 28.
What's next: Ardern expects the new gun laws to be fully in place by April 11. The New Zealand government would put in place a gun buyback scheme.
Go deeper