The economy could provide Trump a boost in 2020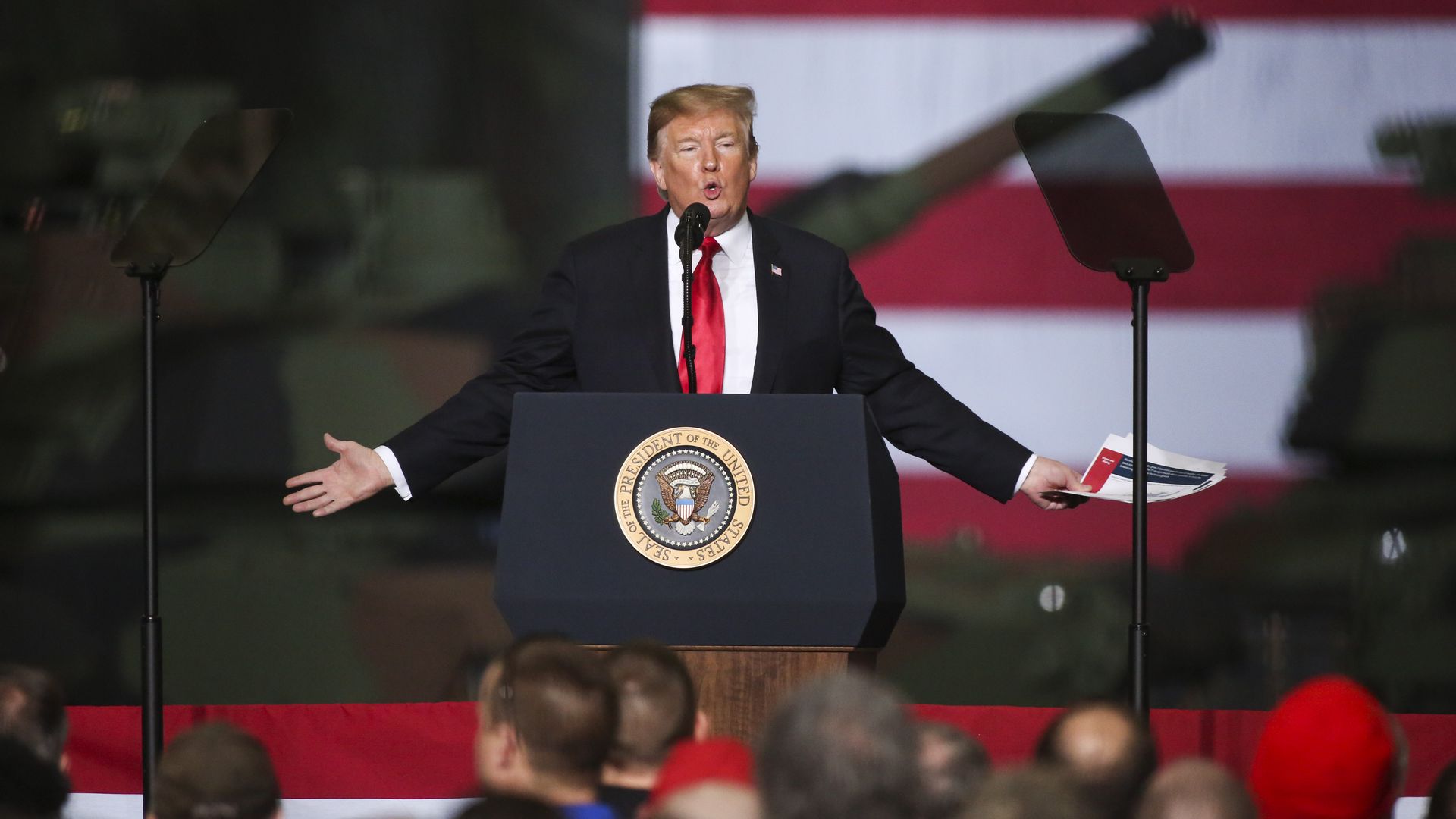 President Trump has a good shot at re-election 2020, according to multiple economic models maintained by market strategists that "tend to ignore election polls and personal characteristics of candidates" and instead focus on the strength of the economy and advantages held by incumbent presidents, Politico reports.
Our thought bubble, per Axios' Dion Rabouin: Despite growing fear on Wall Street, economists predict the economy will keep humming along, so that should provide a boost to Trump's re-election chances. One caveat is that Trump's policies have worsened income inequality and raised prices, which a savvy opponent will be able to use to their advantage.
Yes, but: A sharp decline in economic growth or an unemployment increase by next year could dash Trump's potential chances. For example, the pace of jobs growth slowed significantly in February, but that pullback was expected.
Go deeper: Traders have no faith in long-term U.S. growth or inflation
Go deeper