Trump to keep tariffs in place until China complies with trade deal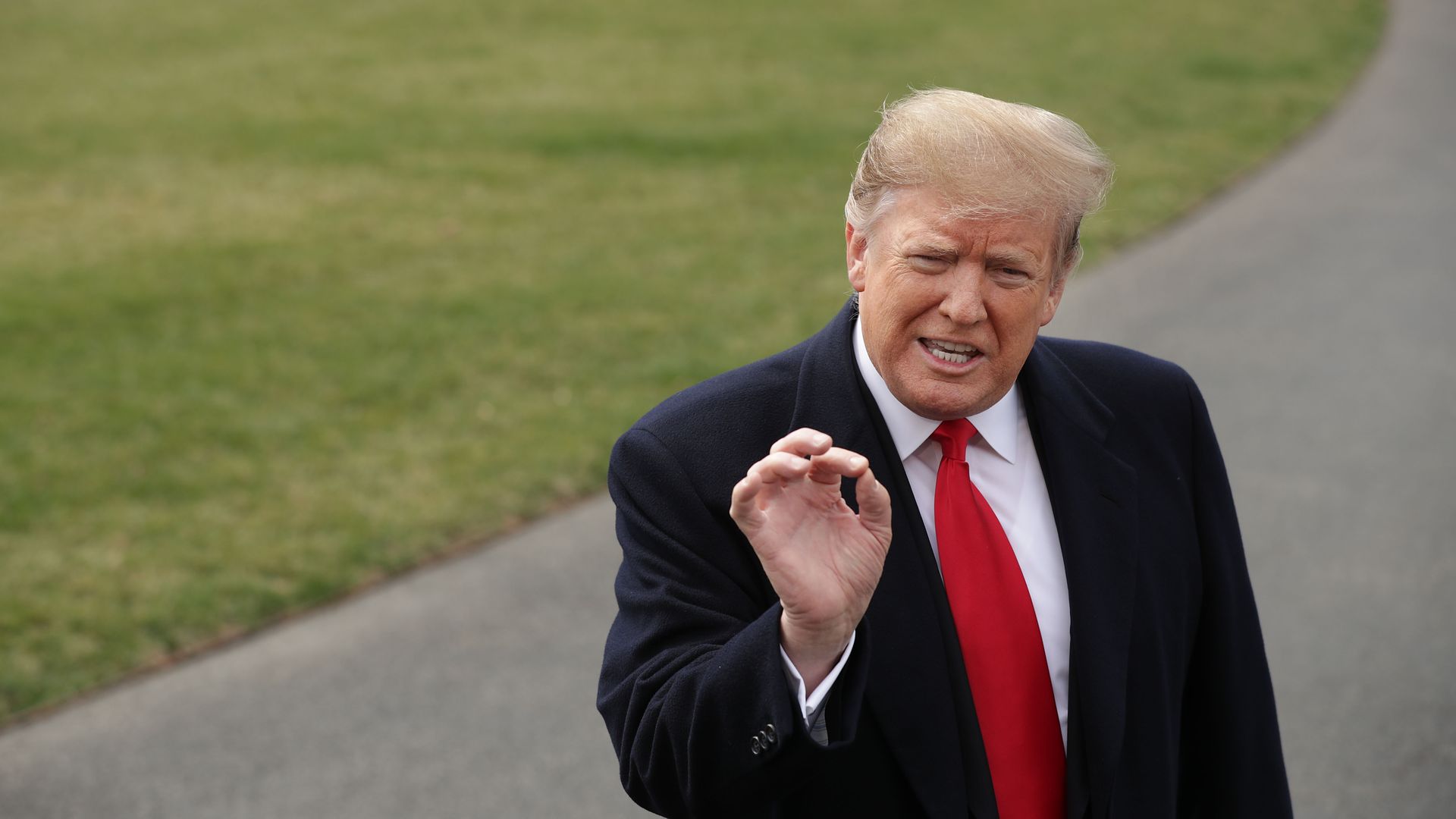 President Trump said he plans to keep tariffs in place on Chinese goods for a "substantial period of time," possibly even after a trade deal is forged to ensure Beijing's compliance, Bloomberg reports.
Why it matters: China has been pushing the Trump administration to eliminate tariffs in any forthcoming deal, so the president's comments are certainly not a carrot for China's end of the bargain. Despite that, Trump said the trade negotiations are "coming along nicely."
Go deeper