Theresa May asks EU to delay Brexit until June 30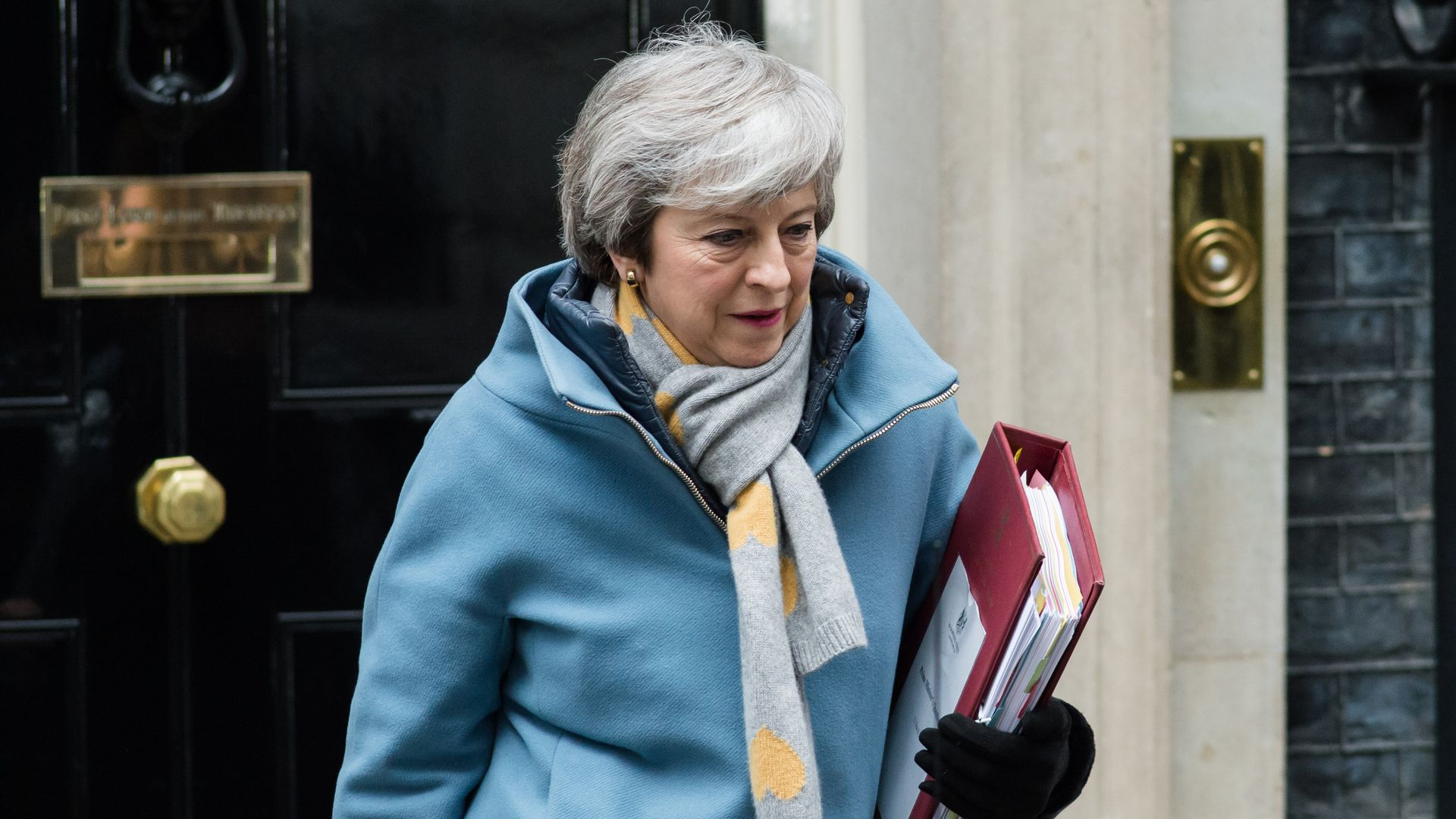 British Prime Minister Theresa May asked the EU on Wednesday to delay Brexit until June 30, per the Associated Press.
The big picture: The EU is not required to honor May's request. A Brexit delay would need approval from all 27 participating member states, who are set to meet on Thursday and will vote in EU parliamentary elections in May. Whether the U.K. will participate in those elections will be core to the bloc's decision of whether to grant an extension. As of now, Britain is due to leave the EU in nine days, although Parliament has rejected May's latest proposals on the specifics of their exit.
Go deeper