Renewable energy is on the rise, but it has a long way to go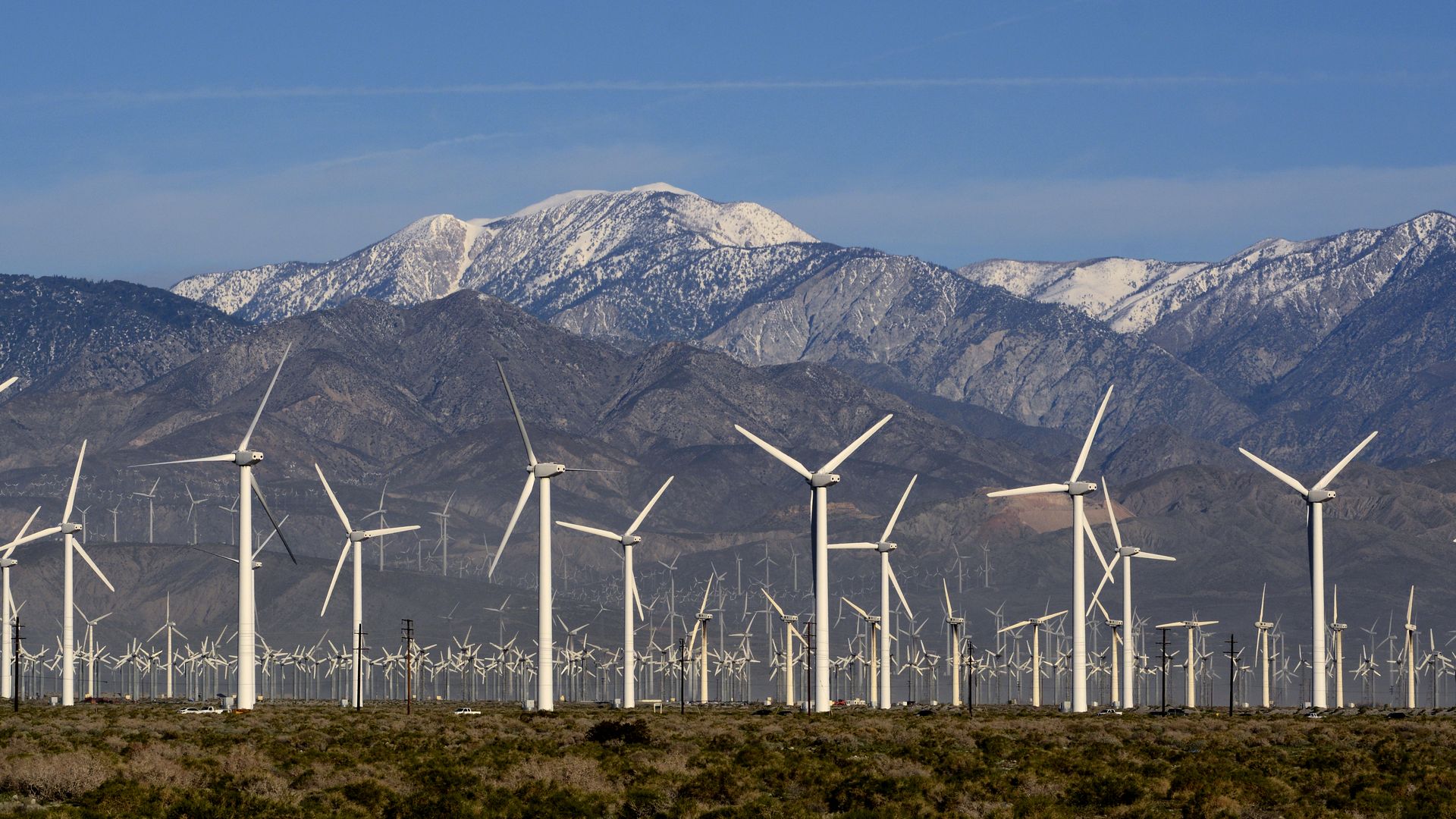 Two reports released yesterday highlight the impressive growth of renewable power and electric vehicles — but also how extremely far they have to go before upending fossil fuels' role in the energy system.
The big picture: Falling costs for solar photovoltaic, wind and battery tech have helped to boost adoption of renewable power and EVs. So have supportive policies in the U.S. and elsewhere.
A new EIA report on the doubling of U.S. renewable power over the last decade notes that last year renewables generated 742 million megawatt-hours of power in 2018 — roughly double the amount from 2008.
Yes, but: Renewables, despite all the growth, were 17.6% of U.S. generation last year.
The data underscores the challenge that climate advocates, including backers of the aggressive Green New Deal, have in pushing for vastly accelerated deployment in order to enable steep emissions cuts.
When it comes to global transportation, a new Bloomberg NEF report underscores how EVs have barely begun denting oil use so far.
It forecasts that gasoline and diesel fuels displaced by electric cars and buses will be 352,000 barrels per day this year.
That's a huge jump from the 23,000 barrels per day displaced 5 years ago.
Road fuel use in China last year would have been 4.5% higher without electric cars and buses.
However, it's all just a small slice of the roughly 100 million barrel-per-day global oil market.
The bottom line: As Bloomberg's Dan Murtaugh notes in his piece on the report, right now EVs are only trimming the rate of global oil consumption growth.
The intrigue: One noteworthy thing about yesterday's BNEF report is how electric buses, mostly in China, are the biggest driver of EV's petroleum displacement.
"To date, e-buses have displaced over four times more fuel than passenger EVs, accounting for over 82% of fuel displacement globally. The majority of the global e-bus fleet is in China," it states.
The big picture: Eventually these numbers will be a lot bigger, though the pace of EV deployment growth is soaked in uncertainty.
BNEF, in a long-term outlook last May, projects that by 2040, electric cars and buses will displace a combined 7.3 million barrels per day of fuels.
Go deeper:
Go deeper