New Zealand to confront Turkey over Erdogan's "reckless" coffin remarks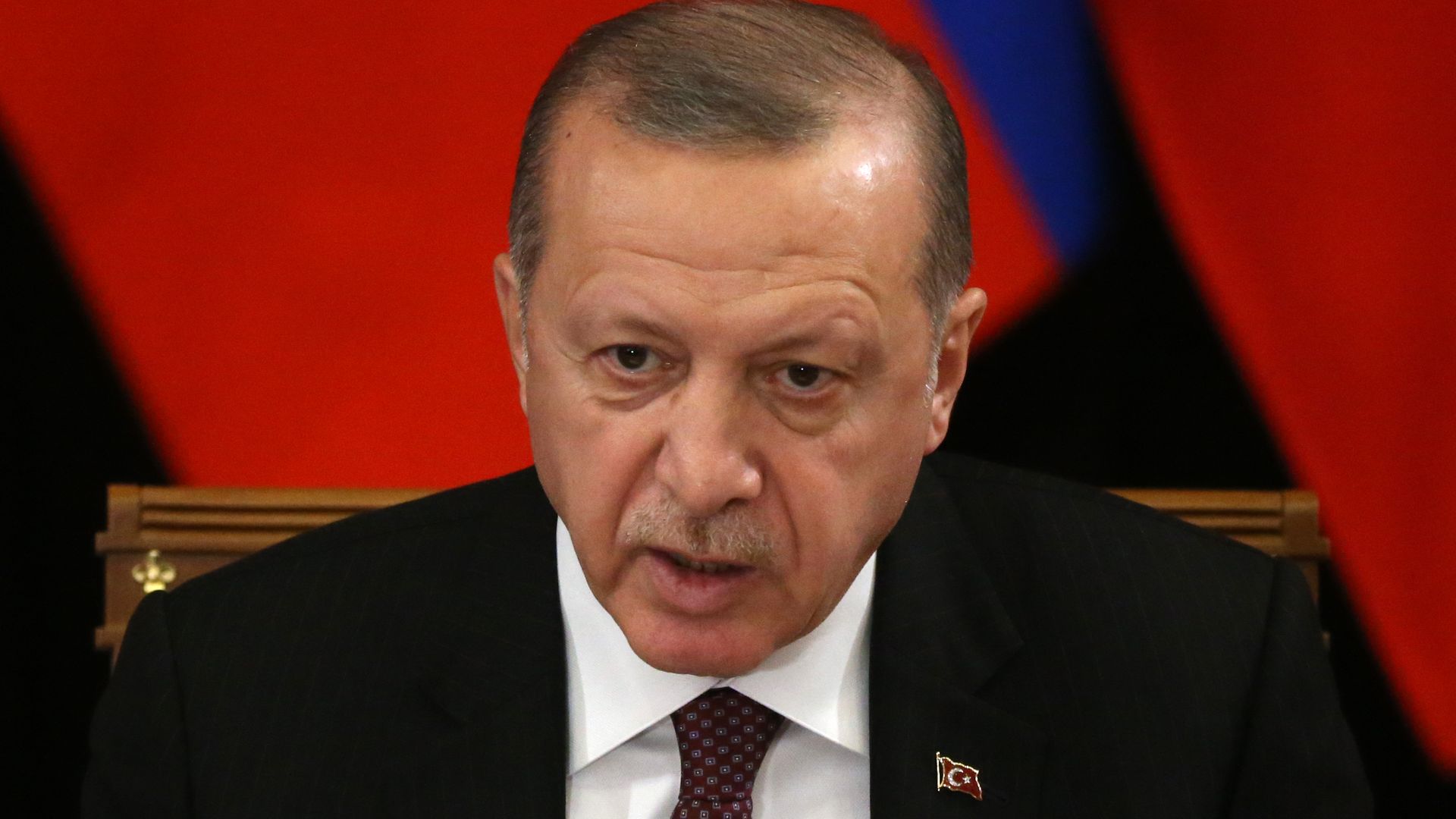 The New Zealand government will confront Turkey over comments the Turkish president made on the Christchurch attacks — which Australian Prime Minister Scott Morrison on Wednesday condemned as "reckless" and "highly offensive."
What he's saying: "Your grandparents came, some of them returned in coffins," Turkish President Recep Tayyip Erdogan said, referring to a World War I campaign in Turkey in which thousands of Australians and New Zealanders died. "If New Zealand fails to hold the attacker accountable, one way or another we will hold him to account."
The details: Morrison said at a press conference Wednesday he had summoned Turkey's ambassador to Australia and told him "all options are now on the table" after Erdogan made the remarks at a rally. Morrison warned Australians traveling to Turkey for annual commemorations for the Battle of Gallipoli next month to exercise caution.
Between the lines: Erdogan made the comments at a local election campaign. He has also been playing videos at rallies of the New Zealand mosque attacks, which were live-streamed on Facebook, to fuel nationalist and religious sentiment before local elections on March 31, according to SBS.
The big picture: New Zealand leader Jacinda Ardern said her deputy prime minister would confront Turkish officials about Erdogan's remarks during an upcoming visit to Turkey. "He is going there to set the record straight, face-to-face," she said, adding she didn't the two countries' relationship would be damaged.
NZ deputy leader Winston Peters called the comment "totally unfair." "[It] imperils the future and safety of the New Zealand people and our people abroad," he said.
Away from the campaign trail, Erdogan, praised Ardern in an opinion piece for The Washington Post Tuesday for her "courage, leadership and sincerity."
Go deeper