EPA head: Drinking water, not climate change, is world's most pressing issue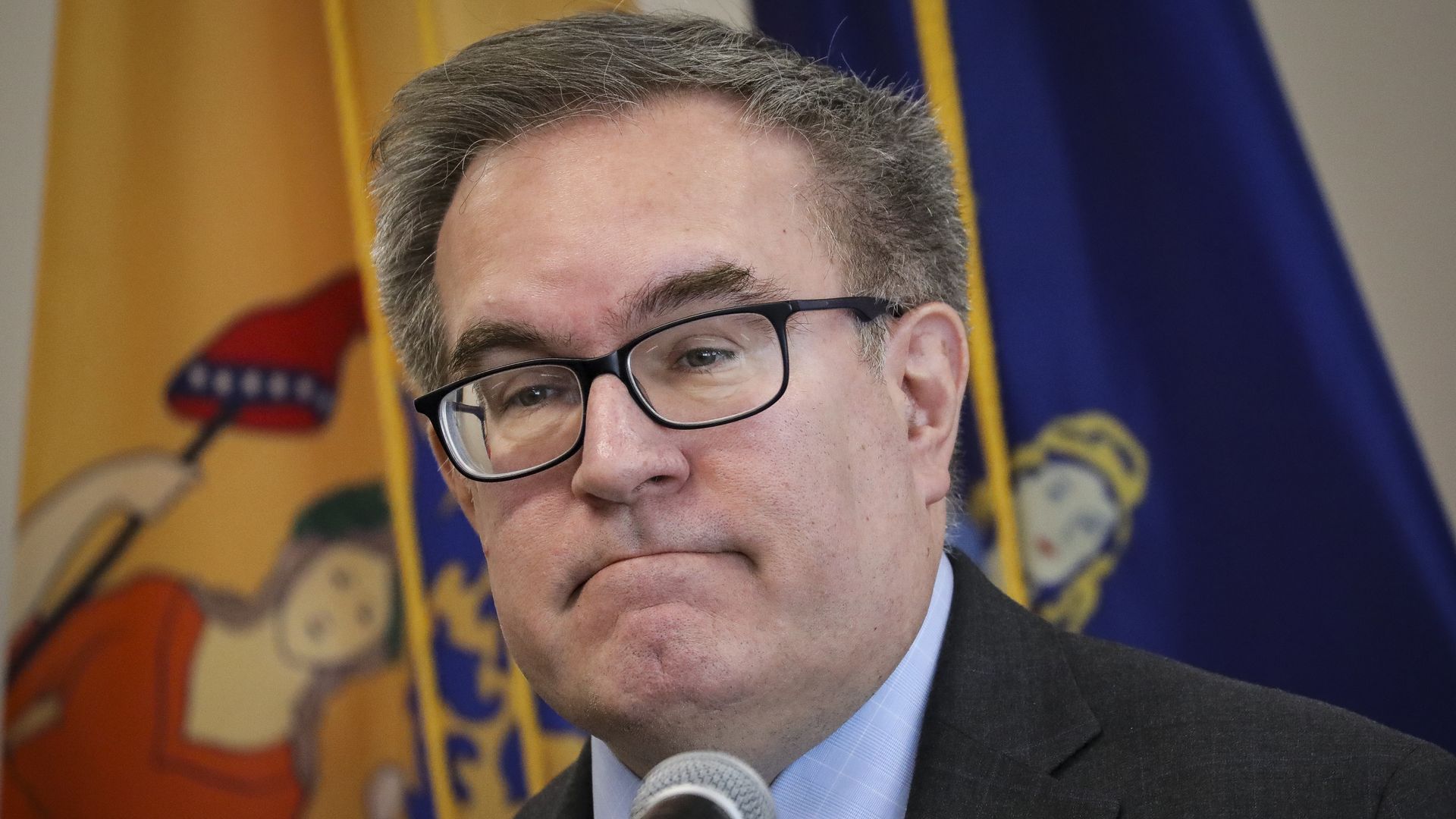 EPA Administrator Andrew Wheeler said that "most of the threats from climate change are 50 to 75 years out" in an interview with "CBS This Morning" on Wednesday.
What he's saying: While Wheeler did say that humans "certainly contribute" to climate change, he pushed the lack of safe drinking water across the world as its most pressing environmental issue instead. "We're doing much better than most westernized countries on reducing their CO2 emissions, but what we need to do is make sure that the whole world is focused on the people who are dying today, the thousand children that die everyday from lack of drinking water."
The state of play: Axios science editor Andrew Freedman wrote that the planet is at "the beginning of a make-or-break period to confront global warming," highlighting a landmark UN report issued last year stating greenhouse gas emissions should be cut by about 45% by 2030, relative to 2010 levels.
Multiple scientific assessments, including a major 2018 report from the Trump administration, have found that climate change is already harming Americans through hotter and longer-lasting heat waves, heavy precipitation events, and other impacts.
And polling earlier this year found that about 7 in 10 Americans (72%) say the issue of global warming is either "extremely," "very," or "somewhat" important to them personally — while 46% said they already personally experienced the effects of global warming.
The bottom line: Climate studies have shown that the impacts of climate change are already here — and will be pervasive and grow far more serious in coming decades, through sea level rise, more intense hurricanes and other weather and climate extremes.
Go deeper: Climate change is already deepening the refugee crisis
Go deeper