SEC: Elon Musk is in "blatant violation" of settlement agreement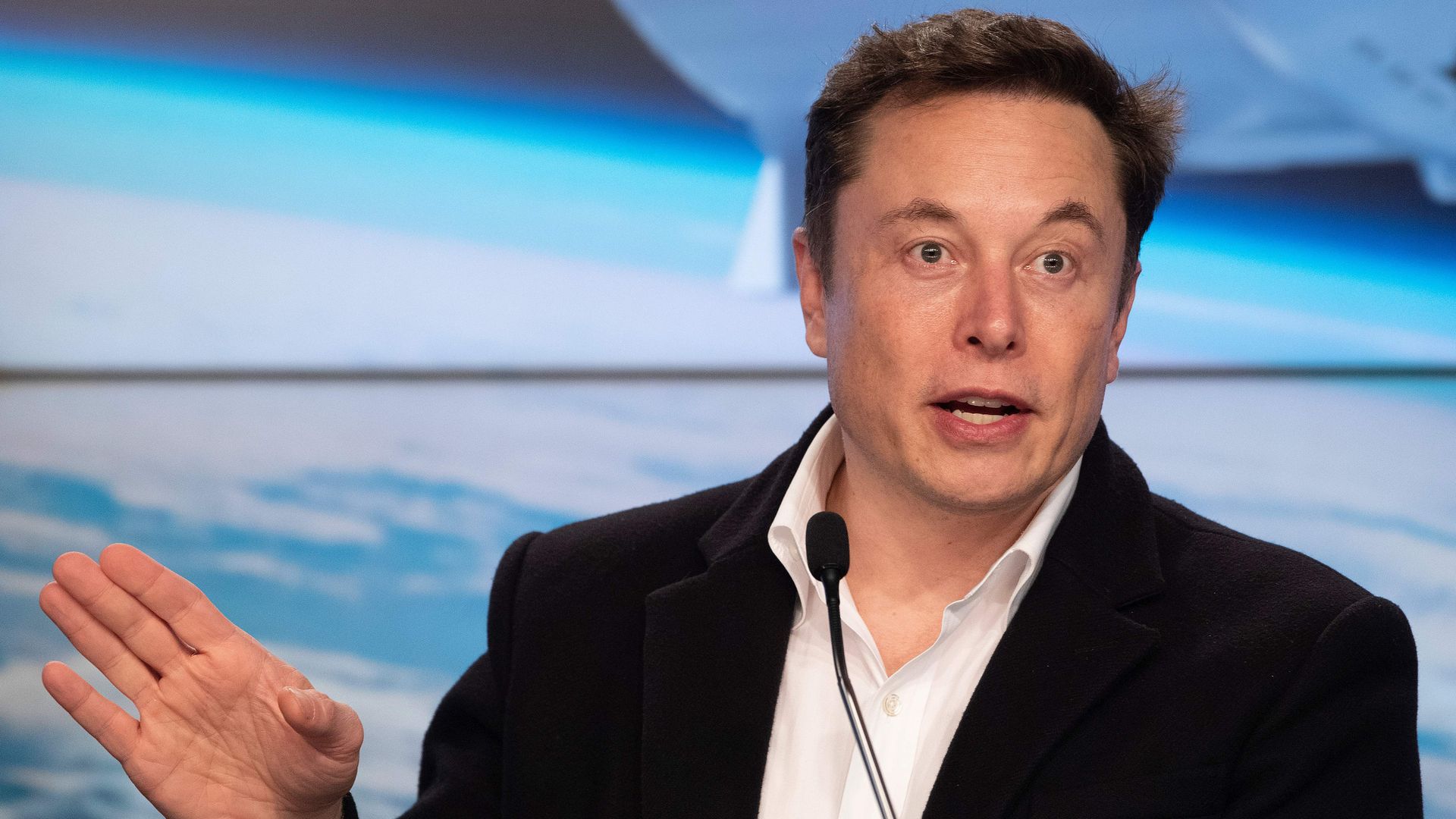 Elon Musk was in "blatant violation" of a settlement agreement and his defense against being held in contempt "borders on the ridiculous," the Securities and Exchange Commission said in a court filing Monday.
Details: The SEC alleges Musk violated the terms after tweeting on February 19 that Tesla would build 500,000 cars in 2019. He quickly clarified in another tweet the company would build at an annual rate of 500,000 cars by the year's end but it would only build 400,000 cars in 2019. His attorney told a federal last week Musk's tweet was "immaterial." Lawyers for the SEC found it "stunning to learn" Musk had not sought pre-approval for his tweets about Tesla in the months since the court-ordered pre-approval policy went into effect.
Go deeper: Pro Rata Podcast: Elon Musk's surprise settlement
What they're saying: "Musk's contention — that the potential size of a car company's production for the year could not reasonably be material — borders on the ridiculous," lawyers for SEC wrote. "His interpretation is inconsistent with the plain terms of this court's order and renders its pre-approval requirement meaningless."
What's next: U.S. District Judge Alison Nathan, sitting in Manhattan, will decide if Musk should be held in contempt of court and whether he should be punished.
Go deeper