Midwest farmers fear livestock losses from flooding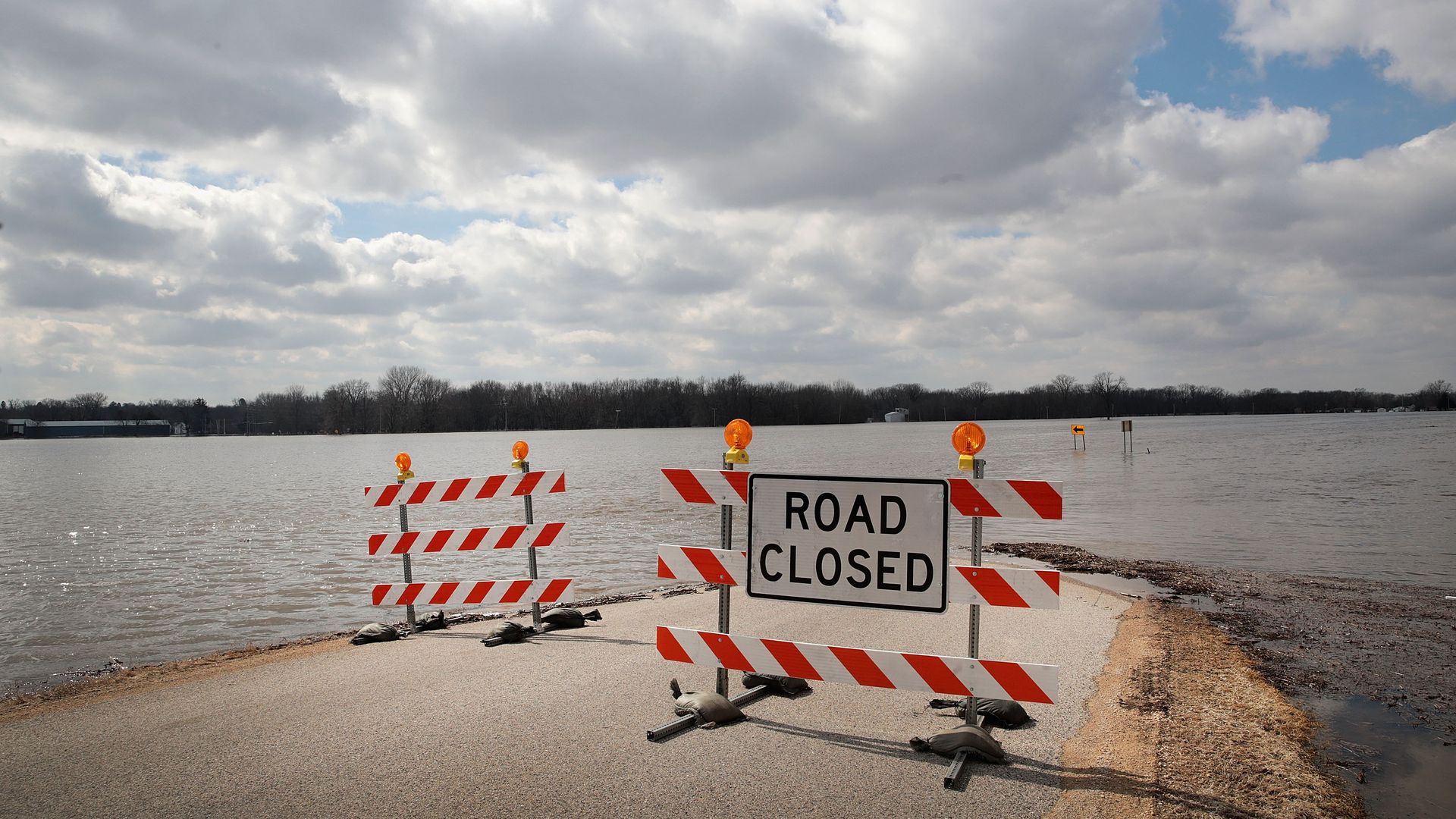 During a difficult year for U.S. agriculture amid President Trump's trade war with China, record-breaking floods in the Midwest are causing farmers to lose their livestock en masse, further putting their livelihoods at risk, the New York Times reports.
Why it matters: Lessened demand due to Trump's trade policies and greater international competition in agriculture already pushed Farm Belt bankruptcies last year to the highest level in a decade. Now, the floods across the Midwest could cause a $400 million hit to the state's livestock sector as farmers in the region are cut off from their cattle herds — and the supplies necessary to care for them.
Go deeper: Farmers hit by Trump tariffs, crop prices struggling to repay loans
Go deeper