Why a freewheeling Mar-a-Lago summit won't work with Xi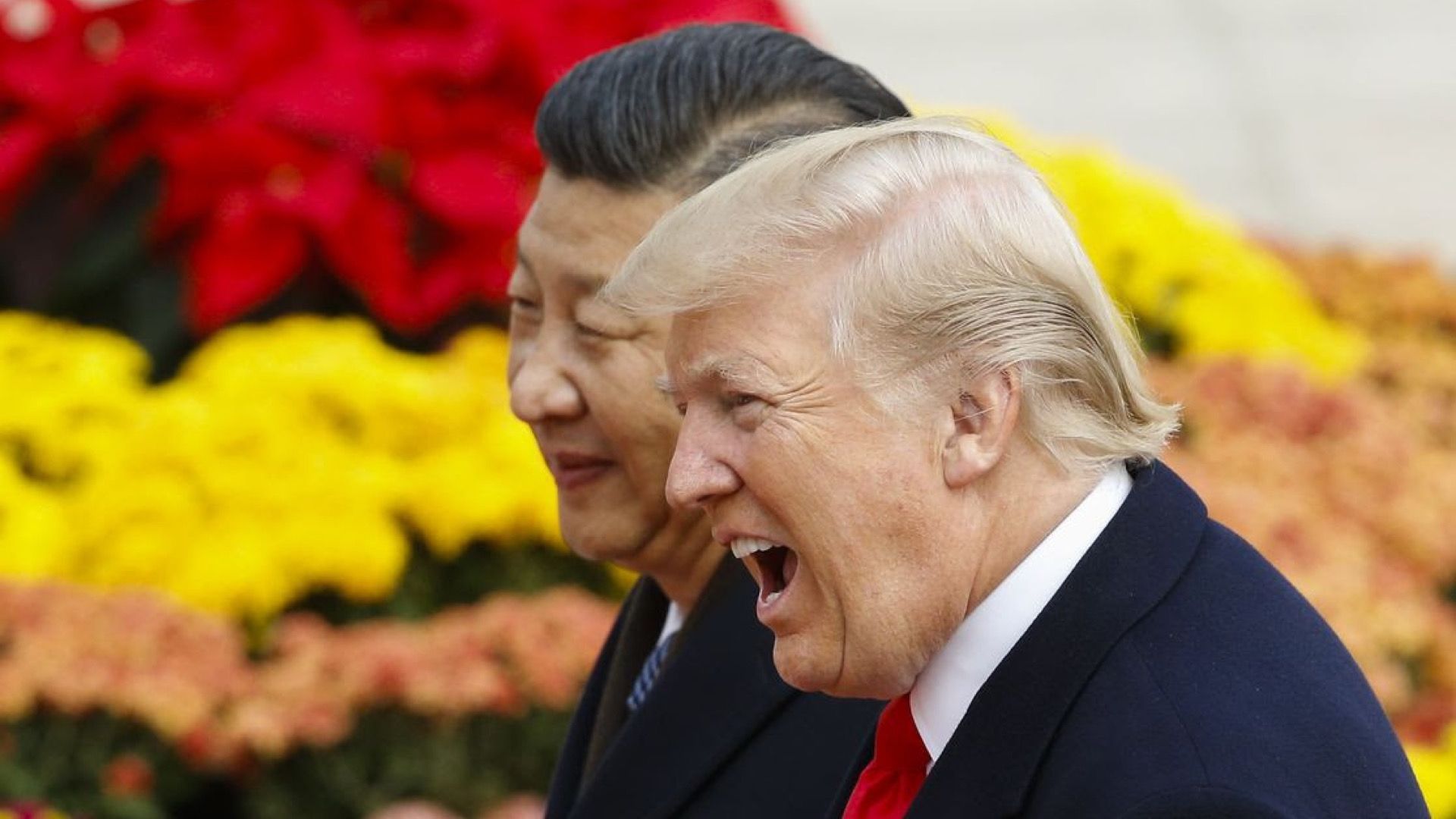 Kevin Rudd — the former Australian prime minister, who's now president of the Asia Society Policy Institute — warns that President Trump's freewheeling diplomatic style won't work with Chinese President Xi Jinping.
What's happening: Rudd tells Axios that Trump's preferred approach — meeting Xi at Mar-a-Lago to hash out a final deal — isn't a realistic way to get there. "The deep Chinese learning from the Hanoi outcome is that we Chinese would never allow that to happen to our leader," Rudd says.
Rudd, a fluent Mandarin speaker who has as deep relationships at the highest levels in Beijing as anyone in the West, sees an end to the trade war between the U.S. and China — probably within the next month or so.
"Donald Trump and Xi Jinping are driven by similar, underlying interests — stronger growth to their respective economies — in trying to put this one to bed as quickly as possible," Rudd says.
Rudd, who's in the rare position of being able to channel both Washington and Beijing, elaborates in an Asia Society Policy Institute post:
"Trump, as we have seen throughout his business career and most recently in Hanoi, wants to do a large part of it himself in a final round of brinksmanship with his opposite number."
"Unfortunately for the Donald, the Chinese just don't do it that way with their leaders."
The bottom line, per Rudd: "Whenever the Mar-a-Lago Summit is held between Trump and Xi, ... however it is dressed up, for it to work it will need to be signed off in full in both capitals beforehand by Vice Premier Liu He and his American counterpart, U.S. Trade Representative Bob Lighthizer."
"That's where the art of this particular deal will have to lie, whether President Trump likes it or not."
Go deeper: Grading the impact of Trump's China tariffs
Go deeper