Deafening silence in Asia on China's mass detention of Uighur Muslims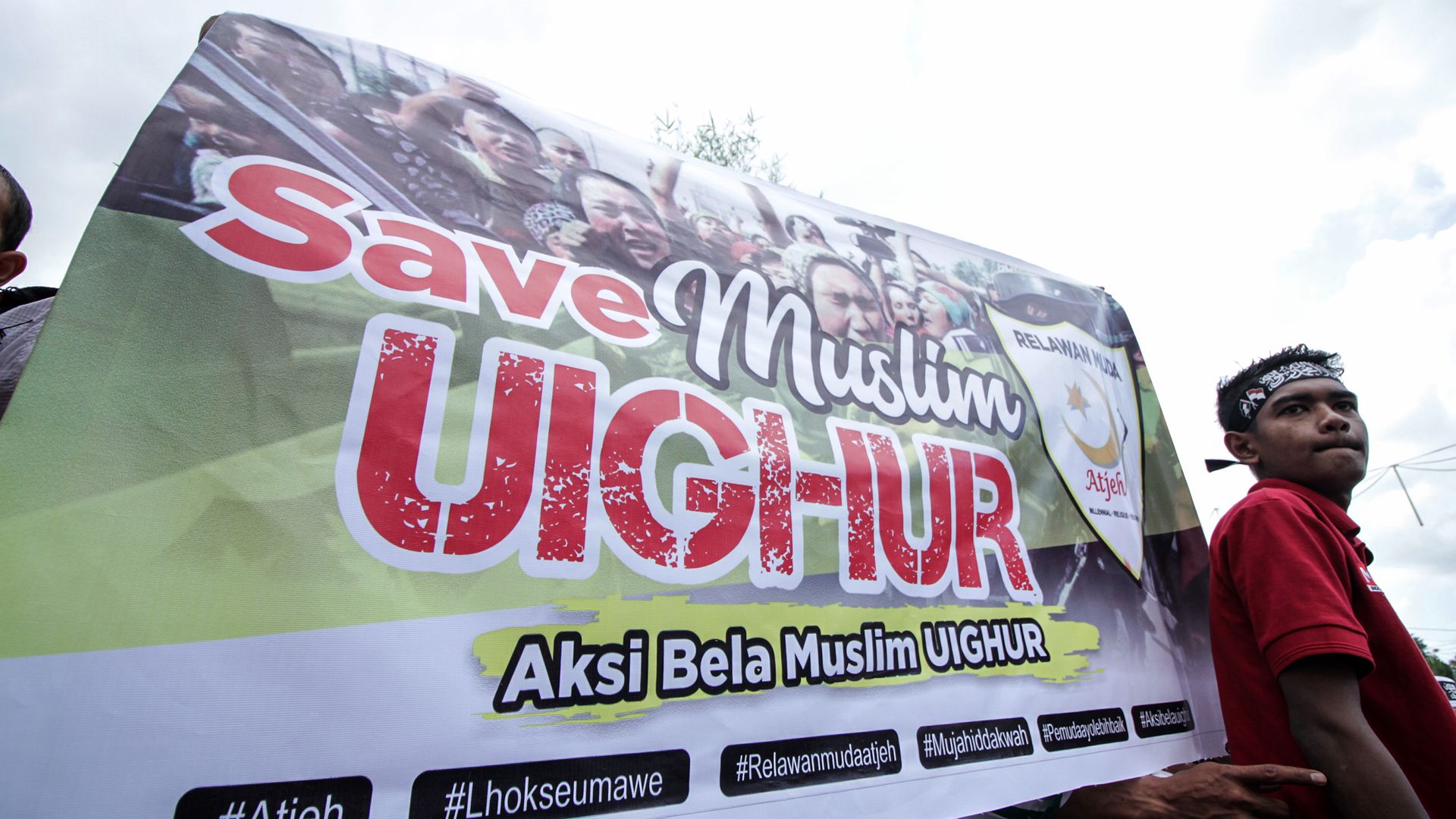 Indonesian President Joko Widodo is seeking re-election next month in the world's largest Muslim-majority country and, as the FT points out, "presenting himself as defender of the faith is central to his campaign strategy." But when the newspaper asked him about the imprisonment of up to 1 million Muslims in China's Xinjiang territory, he repeatedly declined to comment.
Why it matters: "His reticence signals how influential Beijing has become in Asia and how the Chinese Communist party is increasingly able to control global narratives and silence critics far beyond China's borders."
"The president's unwillingness to criticize the Chinese government echoes similar reluctance in many countries, from Pakistan to New Zealand."
Somewhat miraculously considering the scale of its human rights abuses, James Leibold of La Trobe University in Melbourne argues, "China is actually winning the propaganda battle over its treatment of Muslims in Xinjiang."
The latest: Kazakhstan recently arrested activist Serikzhan Bilash, who has campaigned for the closure of the Xinjiang camps, and charged him with inciting ethnic strife. Ethnic Kazakhs are among those held in the camps.
Turkey is the only Muslim-majority country to have condemned the mass detentions.
The U.S. has been more willing to speak out. Secretary of State Mike Pompeo recently said such horrific human rights abuses hadn't been seen "since the 1930s."
Go deeper