Trump suggests Brazil could become NATO member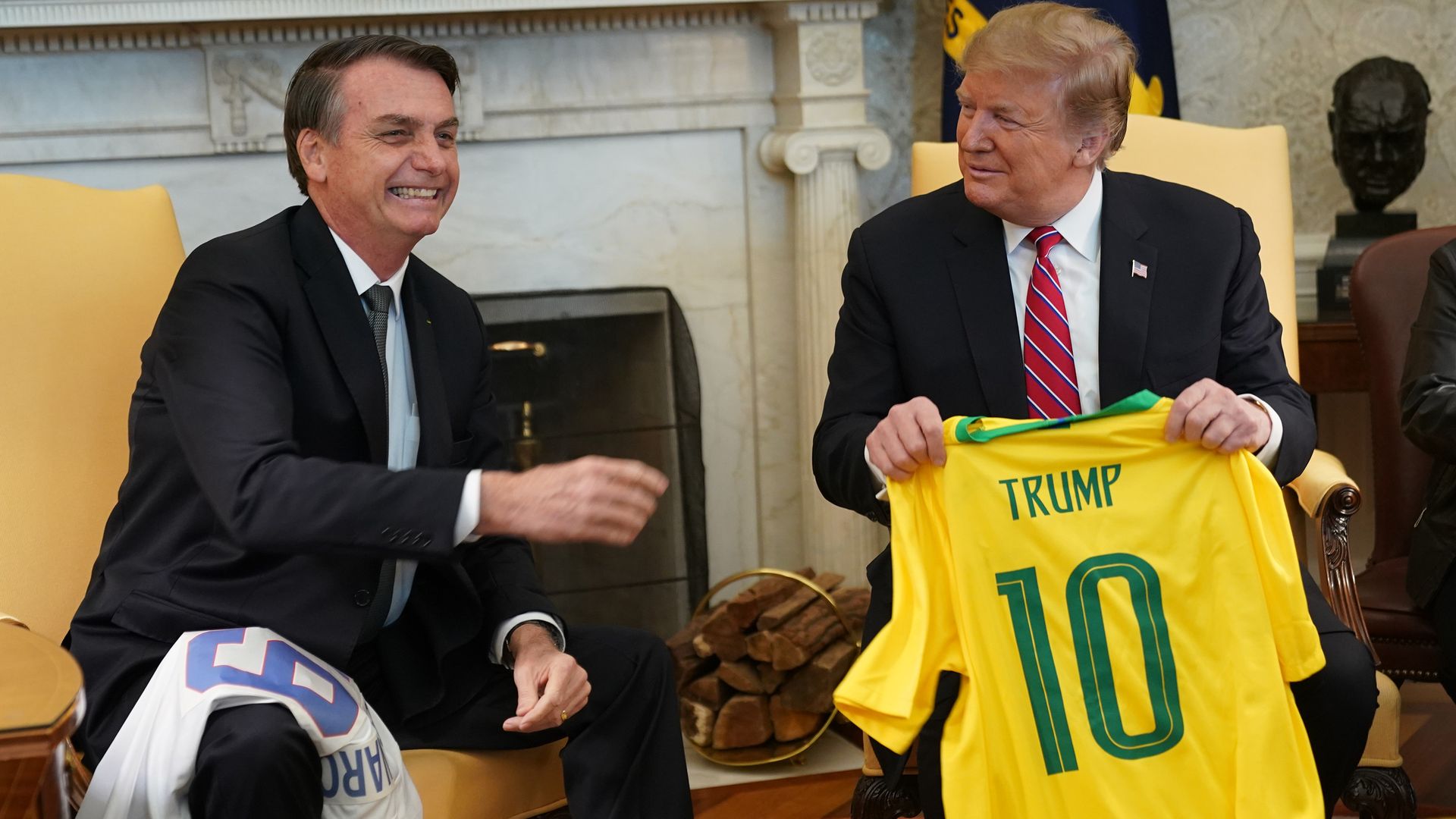 President Trump suggested that Brazil could be a NATO member during a joint press conference at the White House with Brazilian President Jair Bolsonaro on Tuesday.
The big picture: Trump said that he intends to designate Brazil as a major non-NATO ally, which is a significant diplomatic designation granted by the U.S., but suggested that Brazil could "possibly" become a NATO member at some point in the future if he talked "to a lot of people." The Balkan country Montenegro was the last country to join the alliance in 2017, per the BBC.
Go deeper