Putin signs bill banning "blatant disrespect" for Russian state online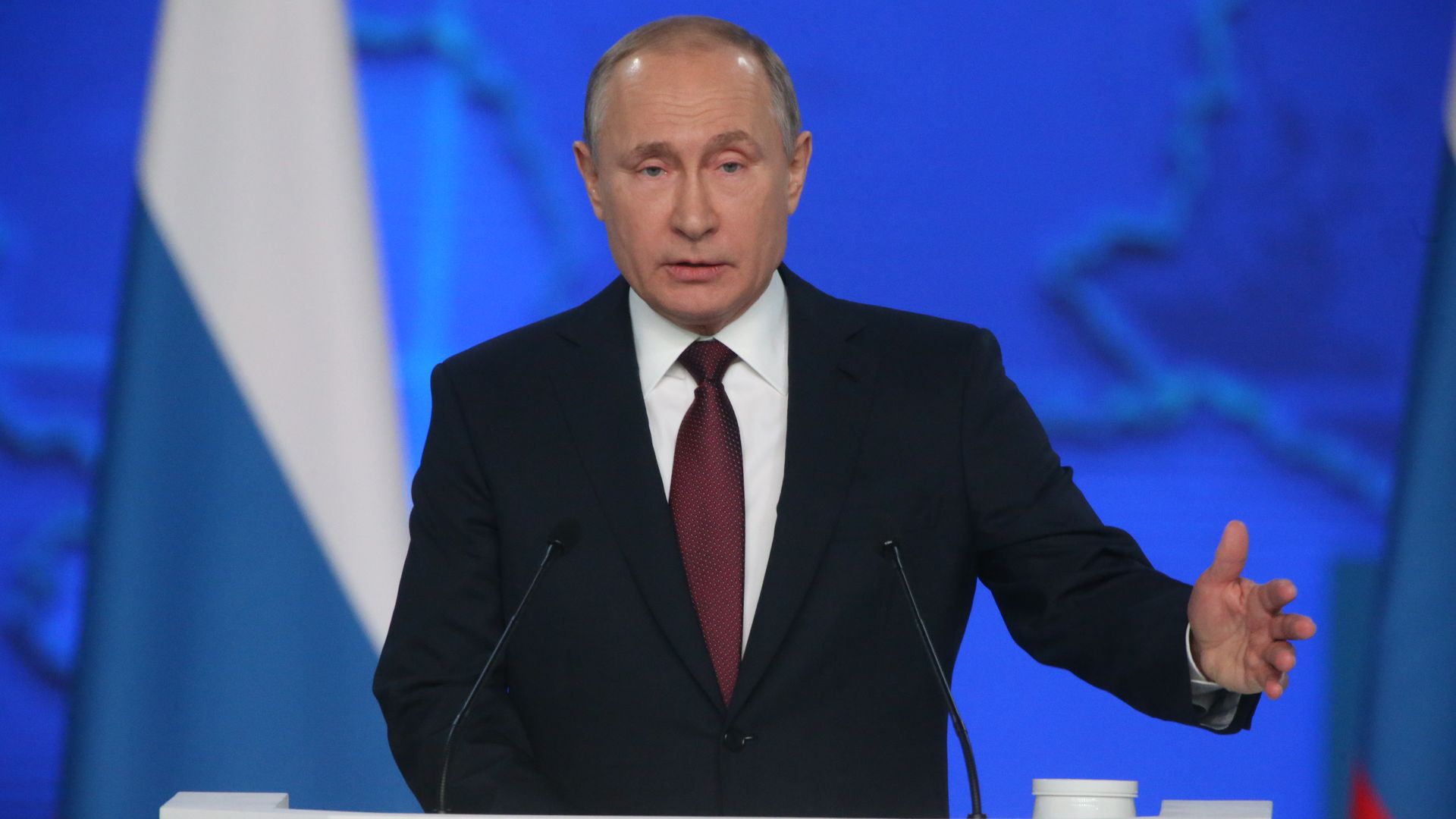 Russian President Vladimir Putin signed a set of controversial measures into law Monday that criminalize the dissemination of information online that "exhibits blatant disrespect for the society, government, official government symbols, constitution or governmental bodies of Russia," the Washington Post reports.
Why it matters: Russian lawmakers say the bills are intended to combat fake and abusive comments online, but critics have labeled the legislation "direct censorship" and yet another step toward autocracy. Online publications and users that repeatedly spread "fake news" will "face fines of up to 1.5 million rubles, or $22,900." Repeat offenders that publish information deemed insulting to Russian authorities — including Putin — could face 15 days in jail.
Go deeper