As U.S. eyes China, Europe wonders if it could fend for itself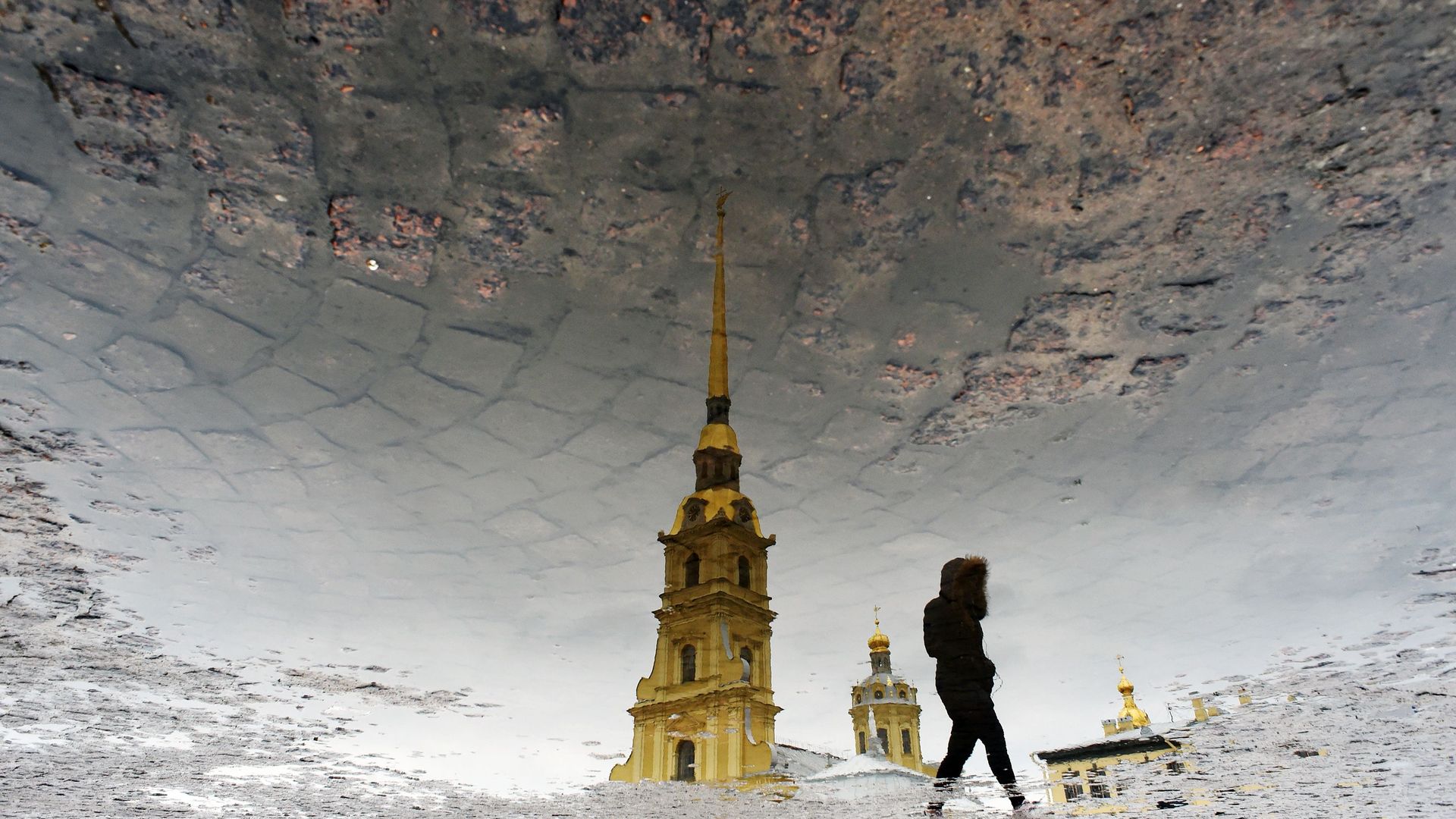 French Defense Minister Florence Parly said today that an "unthinkable" question now hangs over Europe: What happens if the U.S. leaves us to fend for ourselves?
The big picture: Speaking at the Atlantic Council, Parly indicated that the growing transatlantic divide isn't just about defense spending, or even a clash of personalities. "Now that the strategic rivalry is moving to Asia, and Europe is no longer its main playground, a question mark has emerged," she said. With Washington's eyes turning toward China, "will U.S. commitment [to Europe] be perennial?"
Between the lines: Parly conceded that despite the current push on "strategic autonomy," the state of Europe's collective military capabilities is "unflattering."
Europe's NATO contingent has a combined GDP more than 10 times Russia's, spends 3.5 times as much on defense, and includes two nuclear powers, the Economist points out. But reliance on the U.S. has left gaps in capability that would, according to the International Institute for Strategic Studies, take at least 15 years to fill.
That's not even accounting for the political hurdles. Washington's security guarantee has papered over cracks that Moscow and Beijing would rush to expose. Removing it would "overwhelm the Europeans politically, financially and militarily," said Michael Rühle, a NATO official.
Parly paraphrased NATO's first secretary-general, Hastings "Pug" Ismay, who quipped that NATO was designed to "keep the Russians out and the Americans in" (she left out the part about keeping the Germans down).
While President Trump has put one-half of that equation in doubt, Vladimir Putin continues to nibble away at the other.
Angela Stent, author of the new book "Putin's World," says the West has been flummoxed as to how a country with a GDP smaller than Italy's could play a great power role — how Vladimir Putin could invade Ukraine and deploy a nerve agent in Salisbury, England, and continue to be seen as a man with whom the world can do business.
Putin is adjusting to the new global reality. China shields him from political isolation and offers him an economic lifeline. It's also a burgeoning superpower with which Russia shares a 2,600-mile border, much of it sparsely populated.
"The potential China danger is something that you dare not speak its name," Stent says. She adds that the Kremlin recognizes, but would never acknowledge, that it's the junior partner in the relationship.
But while the U.S. turns its focus elsewhere, Alina Polyakova of Brookings notes, Russia is deploying trolls online and mercenaries in places like the Central African Republic: "We're not paying attention and ceding ground to a country that is relatively weak but is playing a weak hand well."
Estonian President Kersti Kaljulaid, speaking at Brookings last week, expressed frustration that NATO allies are speaking in hypotheticals about conflict with Russia at a time when Moscow is occupying Crimea and flexing its cyber and disinformation capabilities:
"People say, 'This is nothing like the real thing.' It's the real thing of the 21st century."
She noted that the NATO security guarantee was not merely symbolic in Estonia and that Russia's "hybrid" activities are backed by conventional and nuclear capabilities. "We've seen all this before, and none of it is good."
Parly also referenced Eastern Europe, contending that if the next flare-up was allowed to happen on NATO's turf, rather than in Georgia or Ukraine, it would signal "a drastic reduction in U.S. power" and have global repercussions.
The bottom line: China's rise poses new questions for the U.S., but it can't afford to ignore the old ones.
Go deeper:
Go deeper