House Judiciary receives "tens of thousands" of documents in Trump probe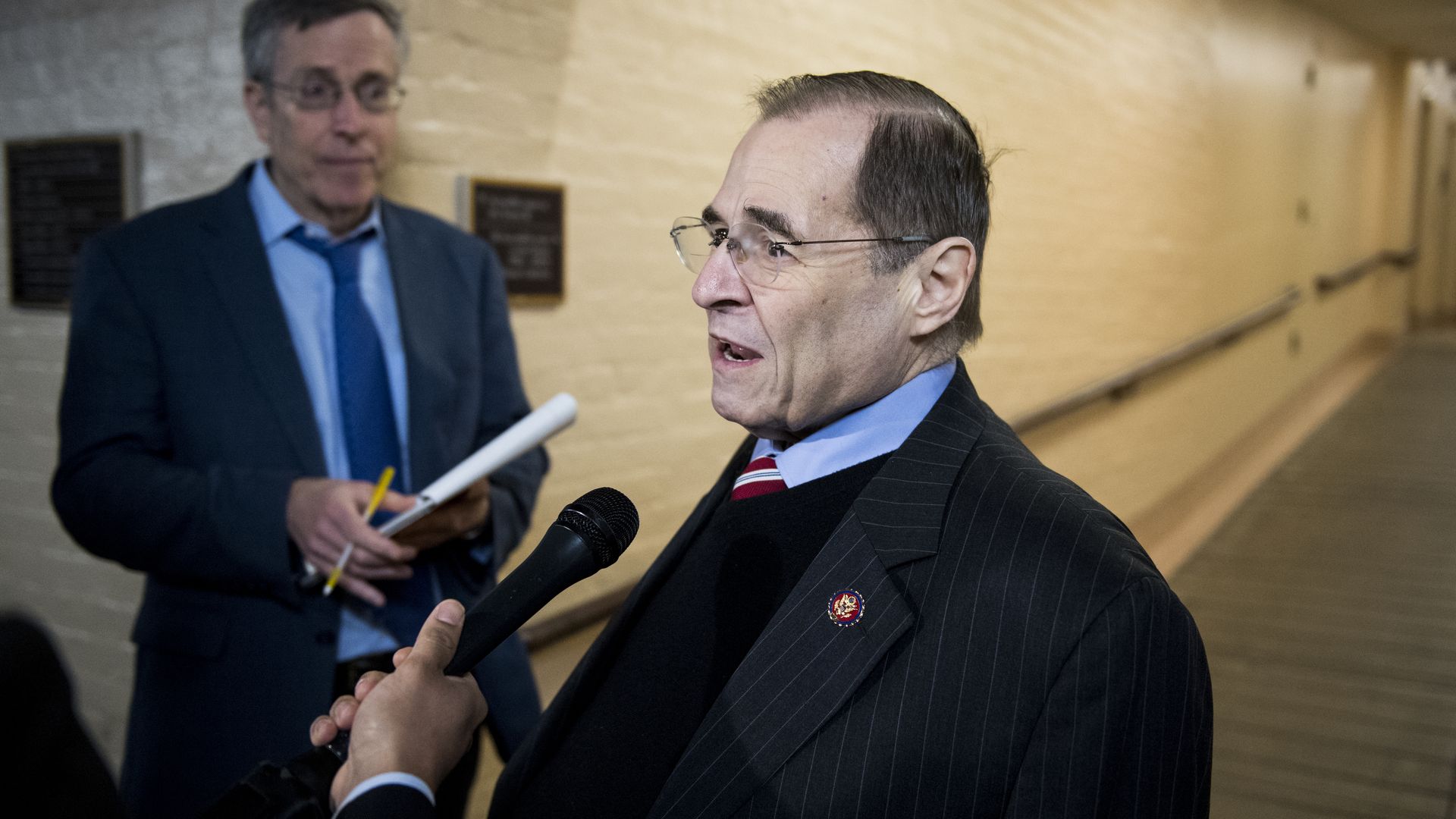 House Judiciary Committee chairman Jerrold Nadler (D-N.Y.) said his committee has received tens of thousands of documents from many of the 81 individuals and entities contacted as part a sweeping probe of President Trump and his inner circle.
"I am encouraged by the responses we have received since sending these initial letters two weeks ago. It is my hope that we will receive cooperation from the remainder of the list, and will be working to find an appropriate accommodation with any individual who may be reluctant to cooperate with our investigation." 
— Nadler
statement
Details: Nadler, who has given them a March 18 deadline, did not specify who has responded to his request, though he said on MSNBC Monday night that Steve Bannon provided several thousand documents. The president's business, charity, campaign, inaugural committee and family are among those who have received document requests.
Go deeper: House Judiciary Committee launches sweeping Trump probe
Go deeper