Ethiopian Airlines data shows "clear similarities" to Lion Air crash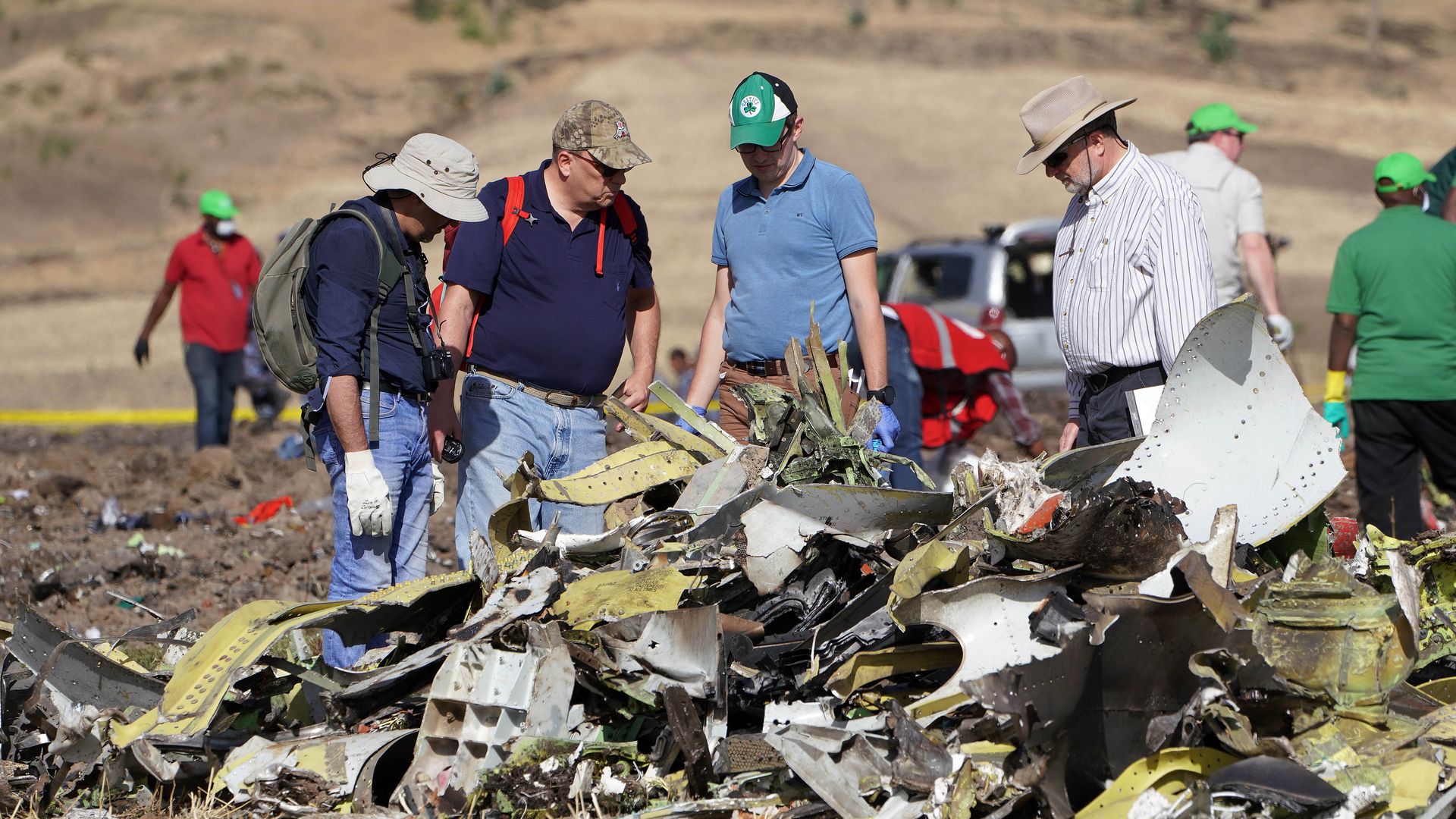 Ethiopia's Transport Minister Dagmawit Moges said Sunday that information retrieved from the "black boxes" of the Ethiopian Airlines plane that crashed last week shows "clear similarities" to that from October's Lion Air crash in Indonesia, the Washington Post reports.
The big picture: The revelation will almost certainly add more pressure on aircraft maker Boeing, as both crashes involved its brand new 737 Max 8 aircraft. The FAA, along with aviation regulators in at least 40 countries, have grounded Boeing 737 MAX aircraft indefinitely pending the results of this investigation and a fix to what may be a software problem from Boeing. Moges said that the U.S. National Transportation Safety Board was also involved in the analysis and that a preliminary report will be released within 30 days.
Go deeper: Boeing's back-to-back 737 MAX 8 crashes are a nightmare scenario
Go deeper