Beto O'Rourke stumbles out of the gate with early gaffes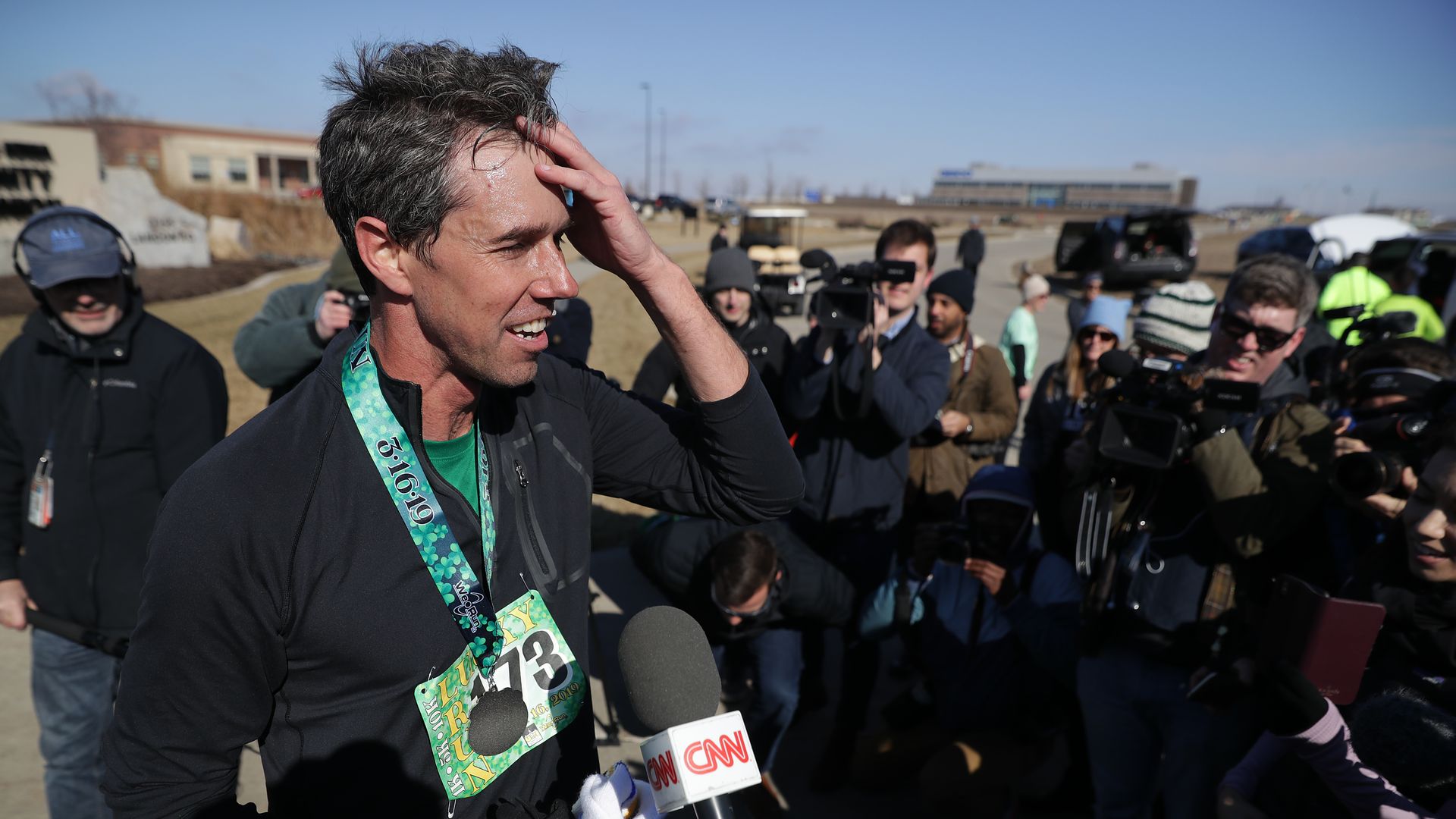 Fresh off the official launch of his presidential campaign, Beto O'Rourke hit several stumbling blocks this weekend as he sought to deflect early gaffes, criticisms of his candidacy and dirt from his teenage years.
Driving the news: A number of 2020 candidates were asked about O'Rourke's "I'm just born to be in it" Vanity Fair spread, and while none scorned him in the way President Trump might have, some chose to draw sharp distinctions. Sen. Amy Klobuchar told NBC's Chuck Todd: "No, I wasn't born to run for office, just because growing up in the '70s, in the middle of the country, I don't think many people thought a girl could be president." South Bend Mayor Pete Buttigieg, meanwhile, said: "I think I was born to make myself useful."
In Iowa, O'Rourke was criticized for joking that his wife raises their kids, "sometimes with my help." He later apologized: "Not only will I not say that again, but I'll be more thoughtful going forward in the way that I talk about our marriage, and also the way in which I acknowledge the truth of the criticism that I have enjoyed white privilege."
A Reuters report revealed that O'Rourke was a member of the Cult of the Dead Cow hacker group in the late 1980s. He wrote a piece of online fiction when he was 15 about killing children, which he addressed on the campaign trail: "I'm mortified to read it now, incredibly embarrassed, but I have to take ownership of my words. ... and I have to constantly try to do better."
O'Rourke also surprised some by declining to release the fundraising totals from the first 24 hours of his candidacy, which has "become something of a tradition among the 2020 contenders," per AP.
Go deeper