#UToo: University shortcuts for the rich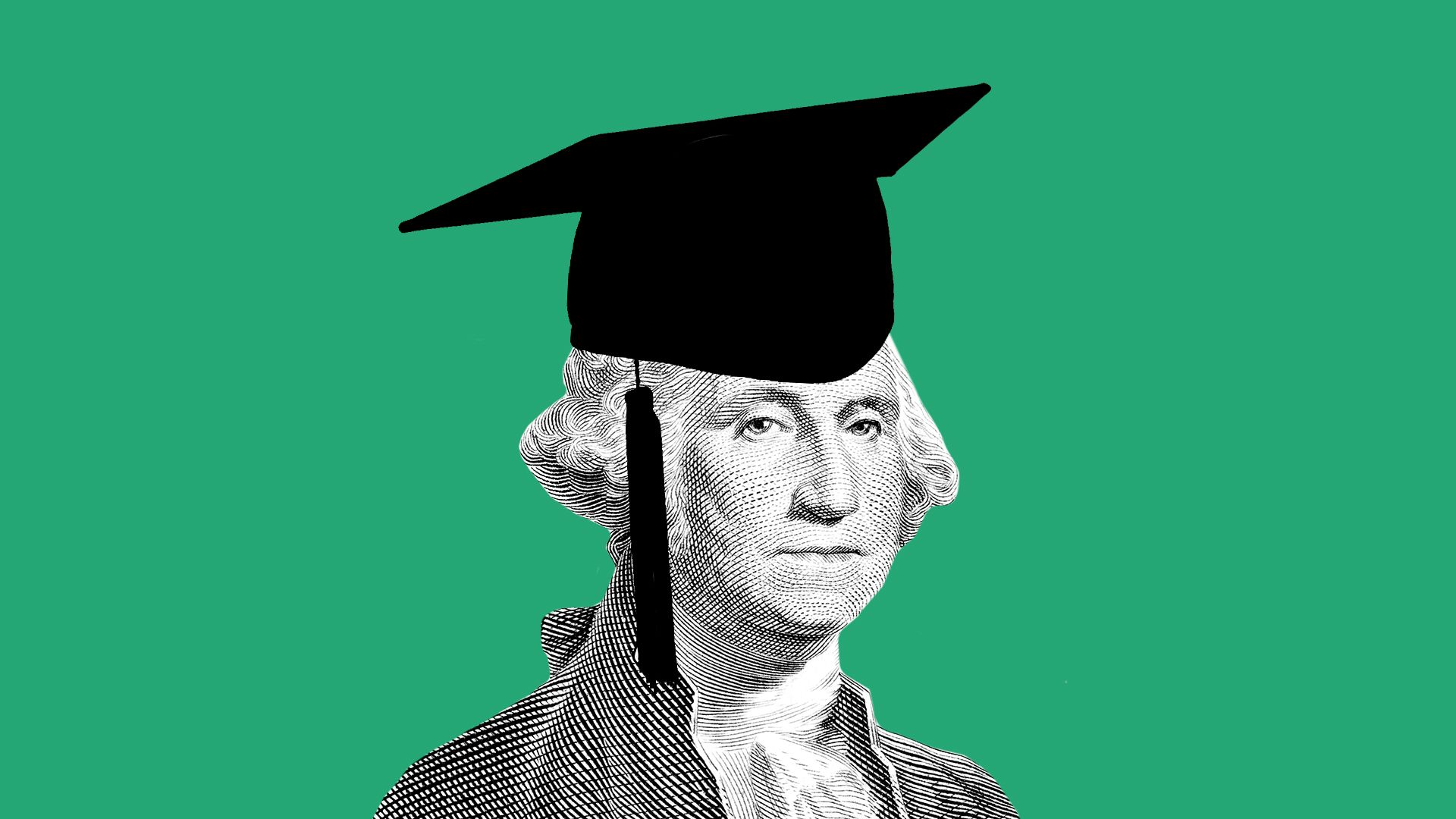 A new phase in the sudden reckoning for universities is likely to be the outrageous — but totally legal — practices benefiting the wealthy and wired.
Driving the news: This week's revelation — about the corrupt use of bribes to improperly tap coaches' slots designed to help athletic applicants — exposed a "side door." There are also long known "back doors" that deny spots to hardworking, gifted students without money or connections.
Why it matters: The scandal is what's perfectly legal and customary.
Axios' Felix Salmon points out that beyond an education or credential, what students buy from fancy universities is social context, an invisible class signifier.
So the beneficiaries are the parents as well as the students.
A few of the legal ways college admissions are rigged for the wealthy:
The best-known is the preference and attention that go to parents who give massive donations and endowments before their kids apply — "development admits," in university jargon. As the N.Y. Times' Frank Bruni wrote: "It may be legal to pledge $2.5 million to Harvard just as your son is applying ... and illegal to bribe a coach, ... but ... [b]oth elevate money over accomplishment."
Another path that hurts would-be first-generation students at fancy schools is favoritism for potential legacy students — sons and daughters of alumni. Documents revealed in a lawsuit against Harvard last fall showed that "longstanding connections, sometimes built over generations," were among the "advantages enjoyed primarily by white applicants," per the Boston Globe.
Rich people hire ACT, SAT specialty tutors, and pay for their kid to take it until they nail it. Legal but not available unless you can bankroll it. 
Tax loopholes that help rich people are enablers of massive donations.
Be smart: Frank Bruni wrote a book about college admissions mania with the very accurate title, "Where You Go Is Not Who You'll Be." He tells Axios:
"Many, many college presidents are mortified, and some even worry about critics using this scandal to question the tax-exempt status of private colleges and universities." (Go deeper in this column.)
Bruni said it's possible some donors "giving for only high-minded reasons" will "see their alma maters more darkly than they did." But "the reckoning will come only if admissions reform puts the efficacy of those donations in doubt."
"Here's one wrinkle that ... complicates the narrative. But we need to acknowledge that some of these mammoth donations, even while tendered for selfish reasons, add to a pool of money that enables these most selective schools to be need-blind when it comes to the low-income students they do admit."
Help Axios tell the #UToo story: If you have a window into a shady college practice, share it on social media with #UToo, and we'll follow up. You can also email us at [email protected].
Go deeper