New Zealand mourns: Bodies of victims start being released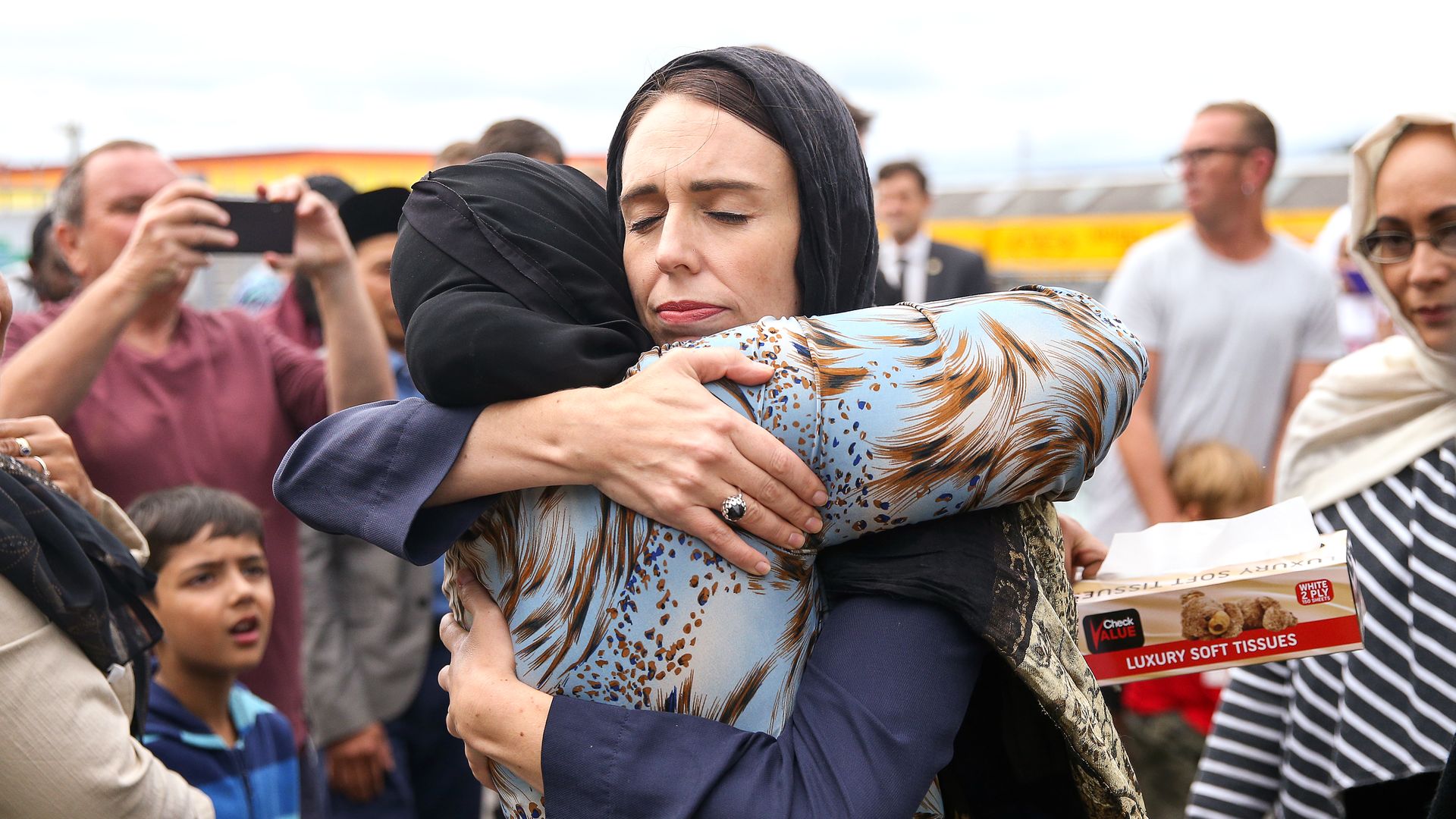 New Zealand Prime Minister Jacinda Ardern said she'll hold talks with her Cabinet ministers Monday to discuss changing the country's gun laws in the wake of the Christchurch attacks, vowing: "They will change."
The latest: Ardern said at a press conference Sunday afternoon local time that shooting suspect Brenton Harrison Tarrant, 28, was being held in a "specialist" secure facility. Police say he is the only person of the 4 arrested after Friday's mosque attacks who has been charged. They do not believe there are any other suspects. A small number of bodies of the 50 victims were being returned to families in the evening, said Ardern, who expected all to be returned by Wednesday. Some people still missing were presumed to have died in the attacks during Friday prayers, police said.
The chief coroner, Judge Deborah Marshall, said authorities were working to quickly release remains, with two other coroners and four support staff assisting.
At Christchurch hospital, 34 shooting victims were being treated. A 4-year-old girl was earlier transferred to a children's hospital in a critical condition.
The prime minister gave an update on the anti-Muslim manifesto her office and 30 other organizations received minutes before the massacre. "It did not include a location, it did not contain specific details," she said. "It was conveyed to parliamentary security within two minutes of receipt."
The official donation page for victims of the shootings raised almost $4 million by Saturday night ET.
The big picture: Although police had yet to release the names of those who died, we are learning of the victims who lost their lives from their relatives and a variety of countries. Their ages range from 3 to 77, police said.
Pakistan's Ministry of Foreign Affairs said 9 of its citizens were killed in the attacks.
Egypt confirmed the deaths of 4 Egyptians.
Jordan said 3 Jordanian nationals had died in the attacks.
New Zealand Football confirmed Kuwait-born New Zealand Futsal player Atta Elayyan was among the victims.
Syrian refugee and his teenage sons were also confirmed to have been killed.
A 71-year-old man, originally from Afghanistan, heard saying in video of the attack "welcome brother," before being shot, was the first victim to be publicly named.
What they're saying: Senior Deans Ave Mosque leader Farid Ahmed, whose wife died in the attack, told New Zealand news outlet Newshub Sunday he had forgiven the gunman. "I love him to be honest," he said. "I think probably he went through some trauma in his life, probably he wasn't loved... I don't hate him at all."
A nation mourns: Hundreds of people attended vigils at the mosques where the attacks occurred, Al Noor and Linwood Majid, in the South Island city, one of many being held across New Zealand this weekend.
What's next: A memorial for the Christchurch victims will be held in Parliament on Tuesday. Tarrant is due to appear in a Christchurch court again on April 5 after being charged with a single count of murder. Police expect to lay more charges soon.
Go deeper