Mosque attacks suspect gives "white power" sign in Christchurch court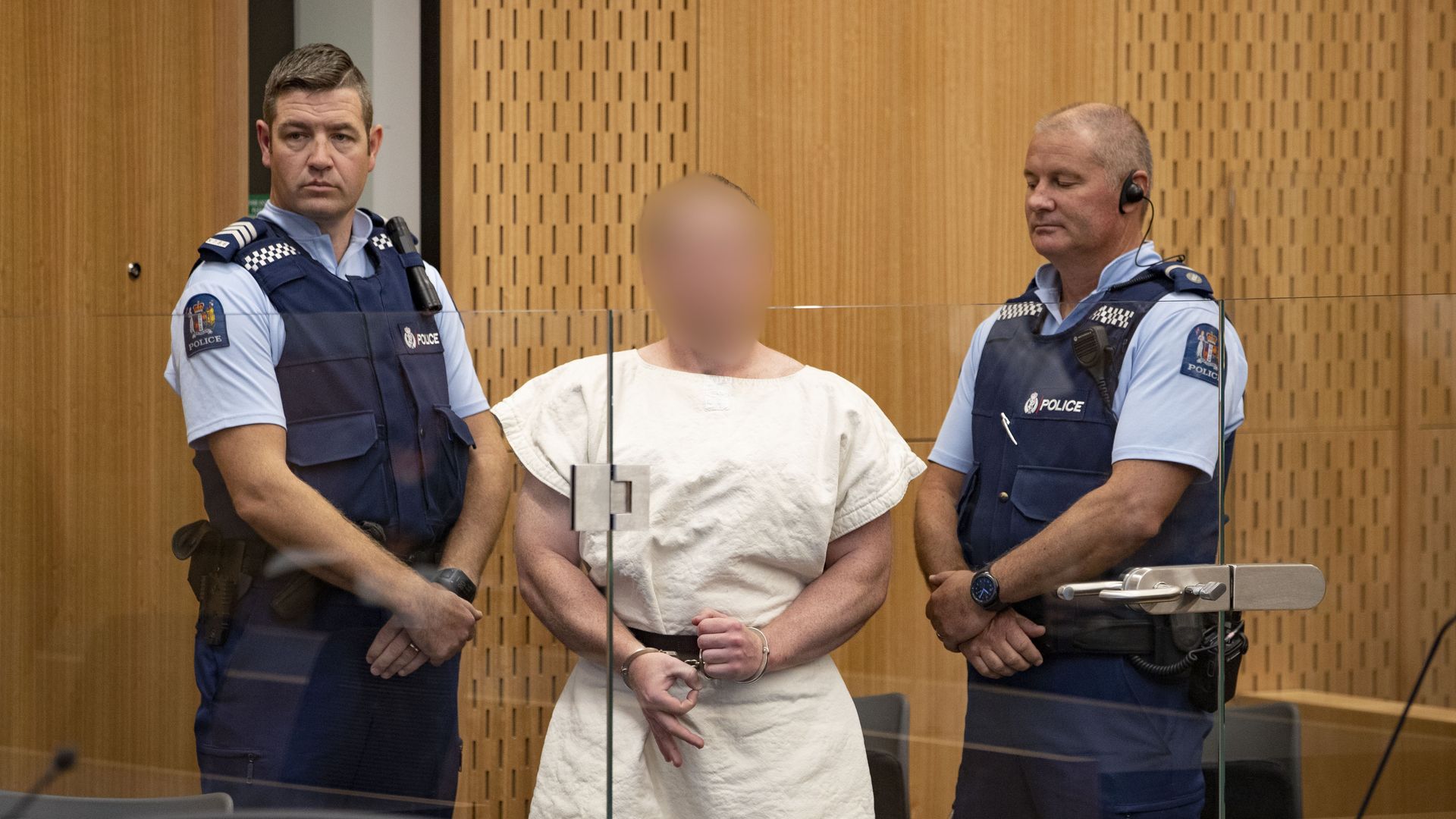 An Australian man accused of killing 49 people in 2 New Zealand mosques smiled and gave a "white power" sign during his court appearance Saturday morning local time, witnesses say.
The details: Brenton Harrison Tarrant, 28, did not enter a plea when he appeared in Christchurch District Court, charged with the murder of one person who was killed in Friday's attacks in the most populous city on New Zealand's South Island. Only the media was allowed to watch proceedings and the judge ordered the suspect's face to be blurred. Reporters attending the proceedings said they saw Tarrant smile and make an upside-down "OK" gesture, which is a symbol used by white power groups.
The big picture: Police will allege the suspect was equipped to continue when police stopped him, according to Prime Minister Jacinda Ardern. Police still have 2 other people in custody they arrested in connection with the attacks, but they have released a 4th person.
What she's saying: "The offender was mobile," Ardern said at a press conference. "There were two other firearms in the vehicle that the offender was in, and it absolutely was his intention to continue with his attack."
What's next? Police said more charges were likely to be laid. Tarrant is due to appear again on April 5.
Go deeper