Beto walks back campaign jokes about his wife's childcare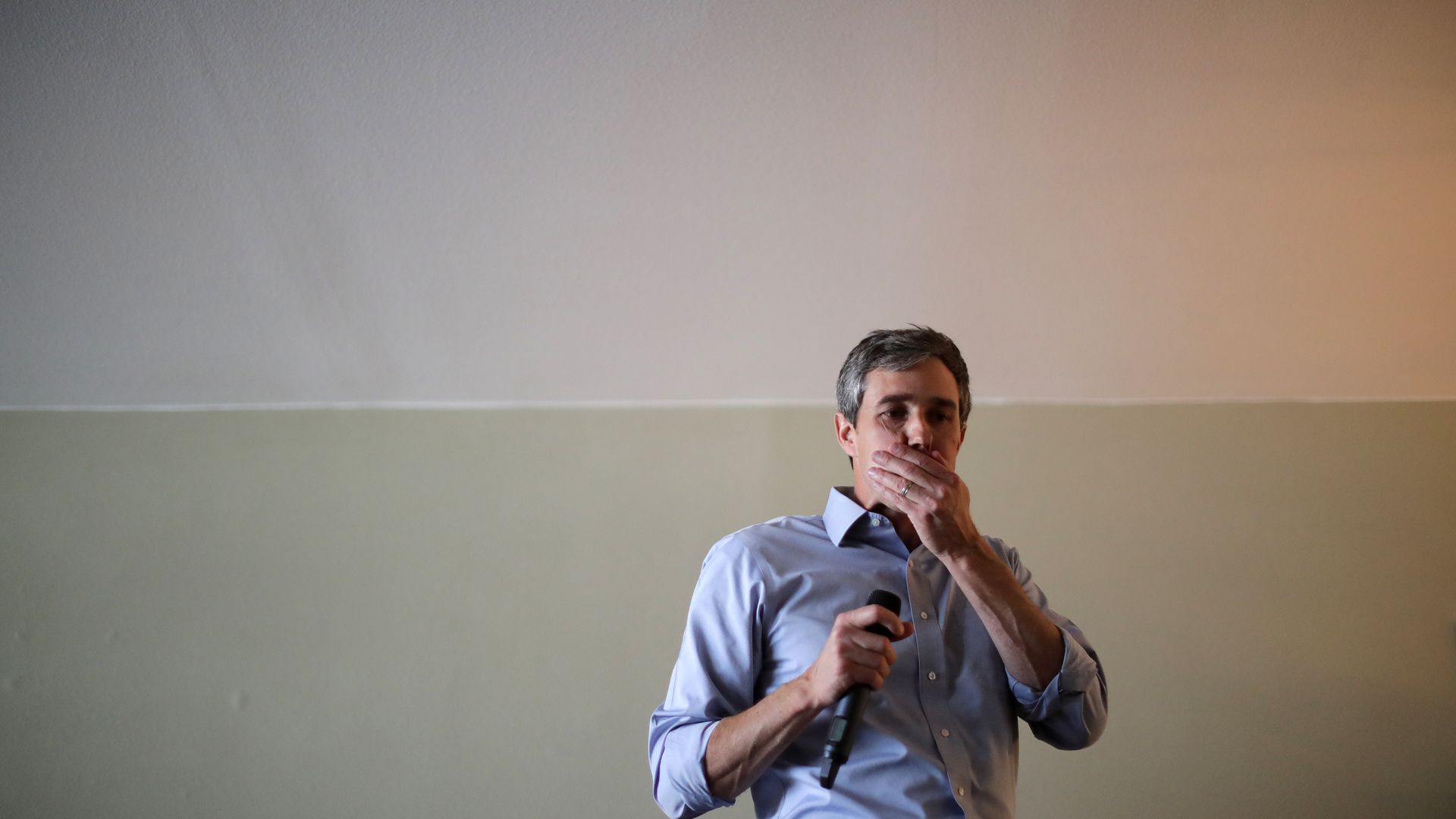 Amid backlash for fiction he wrote as a teenager about murdering children, Beto O'Rourke has also acknowledged criticism of campaign trail comments about his wife, the AP reports.
Details: In his first days on the campaign trail, O'Rourke frequently joked that his wife Amy raised their 3 children "sometimes with my help." Despite laughs, this drew criticism for coming across as insensitive to challenges faced by single parents. At a podcast taping in Iowa O'Rourke said he plans to be "more thoughtful" in how he talks about his marriage and that he doesn't plan on making the same joke again, per the AP.
Go deeper: How the pressure to perform is different for female 2020 candidates
Go deeper