The world's white supremacy problem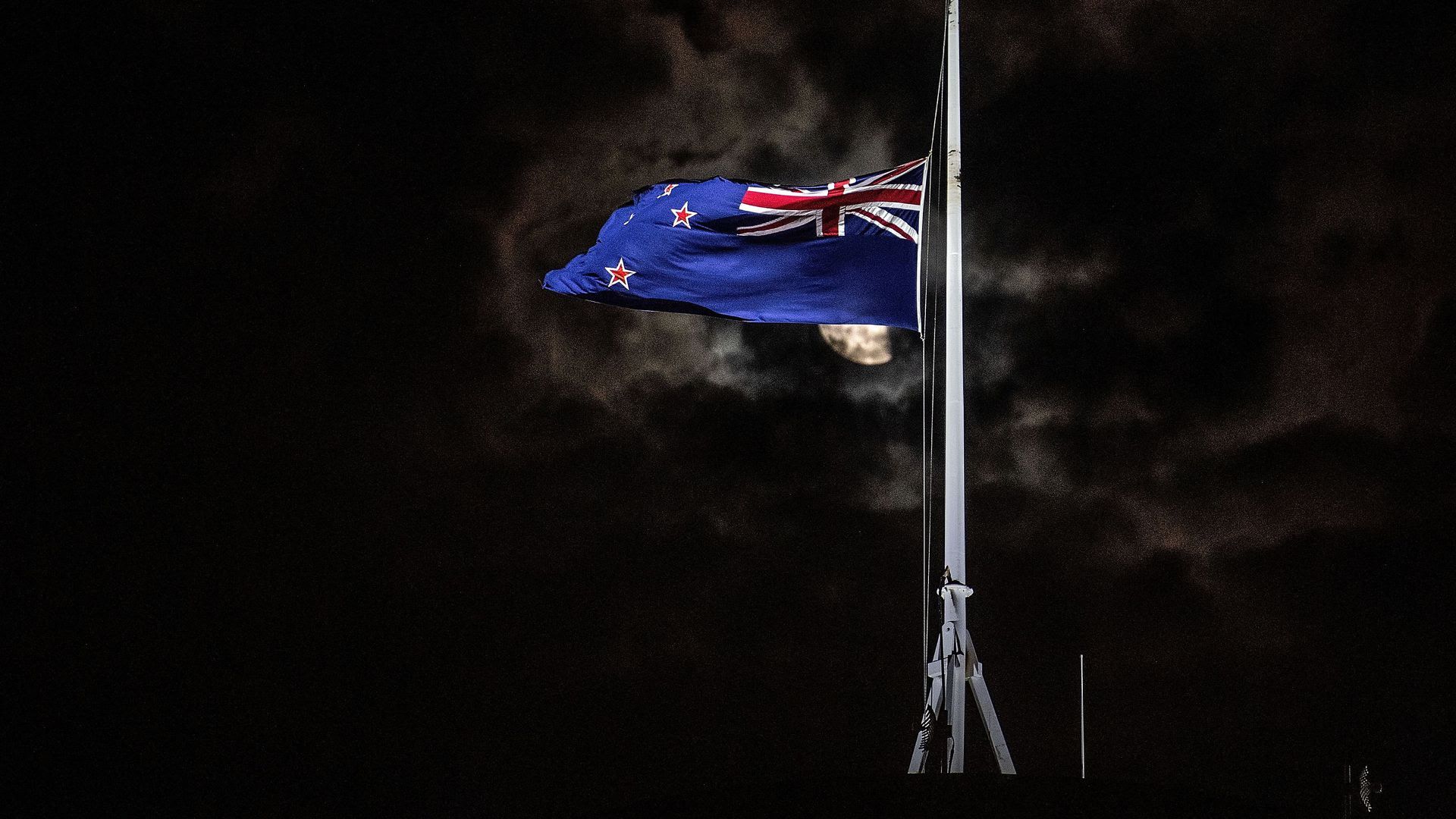 49 people are dead in New Zealand, a month after an American Coast Guard lieutenant was arrested for plotting a domestic terror attack and 5 months after 11 were killed by a Neo-Nazi in Pittsburgh.
Why it matters: The world has a white supremacy problem, radicalized online and fueled by tech platforms that have proved unable to prevent themselves from being used as hosts for first-person shooter videos and manifestos.
Driving the news: The shooter identified himself via his manifesto as a 28-year-old white supremacist and Australian, per the Associated Press, and said he aimed "to avenge attacks in Europe perpetrated by Muslims."
Details via Axios tech editor Scott Rosenberg:
The shooter's 17-minute Facebook Live video, shot from a head-mounted camera, appears to have been taken down soon after it was posted, but versions of it continued to crop up on YouTube and Twitter for hours afterwards, often autoplaying on visitors' screens.
The video's perspective put viewers in the shooter's shoes in the manner of a first-person shooter game, but with the sickening awareness that it was a real document of the murder of at least 49 people.
The killer's manifesto referenced white-supremacist memes and themes that have long circulated in far-right discussion spaces.
What they're saying:
The whole operation seemed to have been "engineered for maximum virality," as Charlie Warzel put it in The New York Times.
The New Zealand killer's media tactics represent a kind of white-supremacist mirror image of the approach ISIS crafted to spread its cause, NBC's Ben Collins pointed out.
Peter Kafka in Recode: "The platforms... did exactly what they're designed to do: allow humans to share whatever they want, whenever they want, to as many people as they want."
The big picture: These terrorists are increasingly targeting places of worship.
2012: White supremacist kills 6 at Sikh temple in Oak Creek, Wisconsin
2015: White supremacist kills 9 at historic black Christian church in Charleston
2017: White supremacist kills 6 at Islamic mosque in Quebec City
2018: White supremacist kills 11 at Jewish synagogue in Pittsburgh
2019: White supremacist kills 49 at Islamic mosque in Christchurch
The bottom line: President Trump today, on whether he sees white supremacy on the rise...
"I don't really, I think it's a small group of people."
Go deeper