U.S. measles cases mount as anti-vaccine influence goes unchecked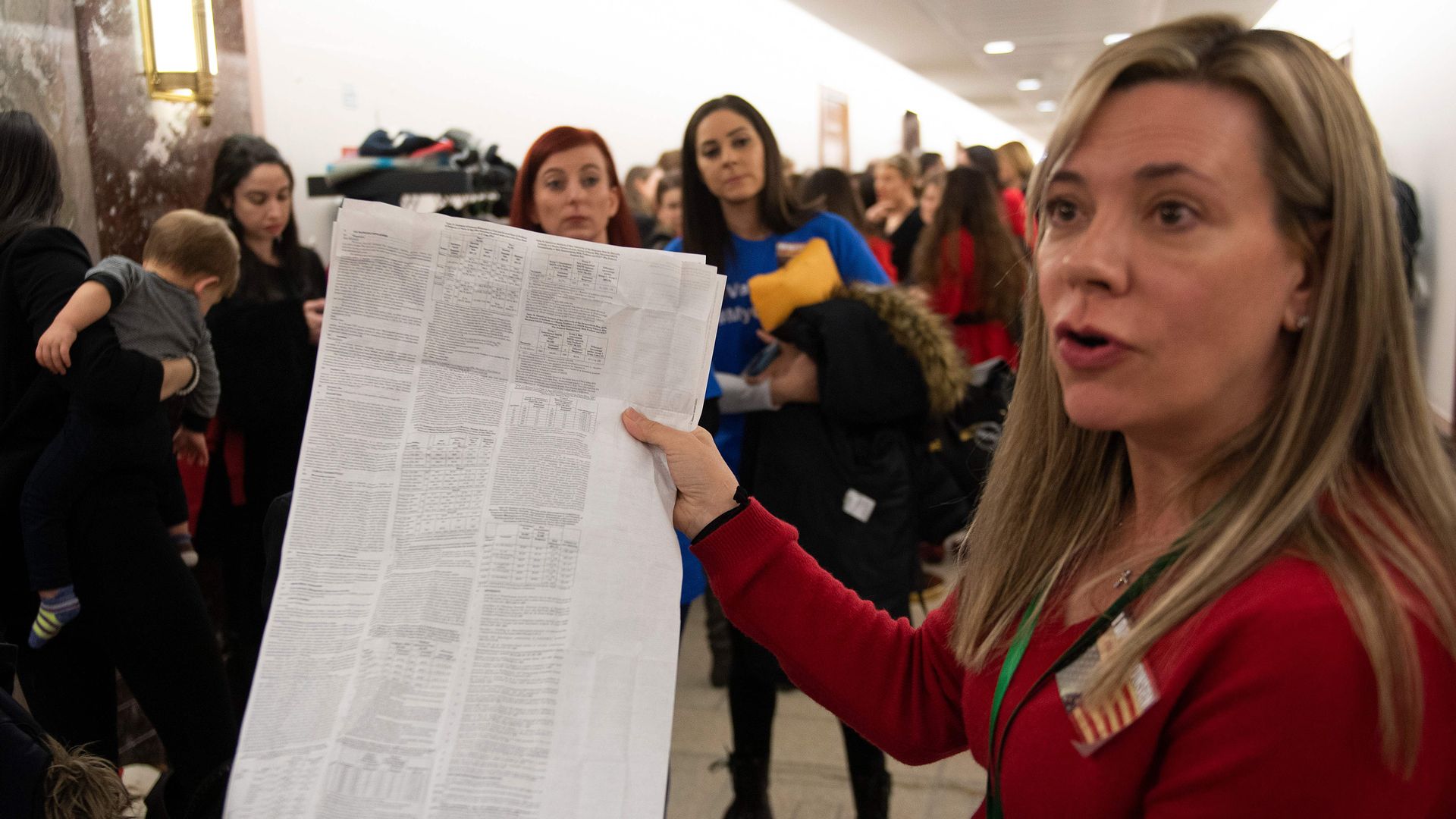 Between Jan. 1 and March 7, the CDC confirmed 228 cases of measles across 12 states.
Why it matters: These outbreaks — which have been especially large in Washington, Oregon and Texas — were predictable. A 2018 study of vaccination rates identified a dozen likely hotspots, two of which have now seen eruptions of this preventable illness.
Background: The current anti-vaccine movement began more than 20 years ago after a paper published in The Lancet (but later retracted) claimed that the measles-mumps-rubella vaccine could be linked to autism.
Where it stands: Since then it's spawned a media empire that includes almost 500 anti-vaccine websites, each amplified on social media. Almost all of Amazon's best-selling vaccine books are by anti-vaxxers, though the company has removed some anti-vaccine documentaries from its Prime streaming service.
The anti-vaccine movement has also added political arms, with PACs in multiple Western states lobbying legislatures to maintain or expand vaccine exemptions — moves that would all but ensure future outbreaks.
U.S. public health agencies have been reluctant to launch highly visible advocacy campaigns to combat anti-vaccine messaging. Meanwhile, Australia's government has launched a 12 million Australian dollar ($8.5 million) initiative.
What's needed: Countering the anti-vaccine movement would require dismantling its media presence through a partnership between the federal government and the major social media and e-commerce platforms. In parallel, states with outbreaks underway could help stem their growth by closing non-medical vaccine exemptions.
What to watch: The House Energy and Commerce Committee and the Senate HELP Committee have each held hearings on the outbreaks, but have yet to formulate new policies. If no action is taken, the number of cases will likely continue to climb.
Peter Hotez is a professor of pediatrics and dean of the National School of Tropical Medicine at Baylor College of Medicine and the author of "Vaccines Did Not Cause Rachel's Autism." He met with congressional staffers ahead of the recent hearings.
Go deeper