Trump claims white nationalists are "a small group of people"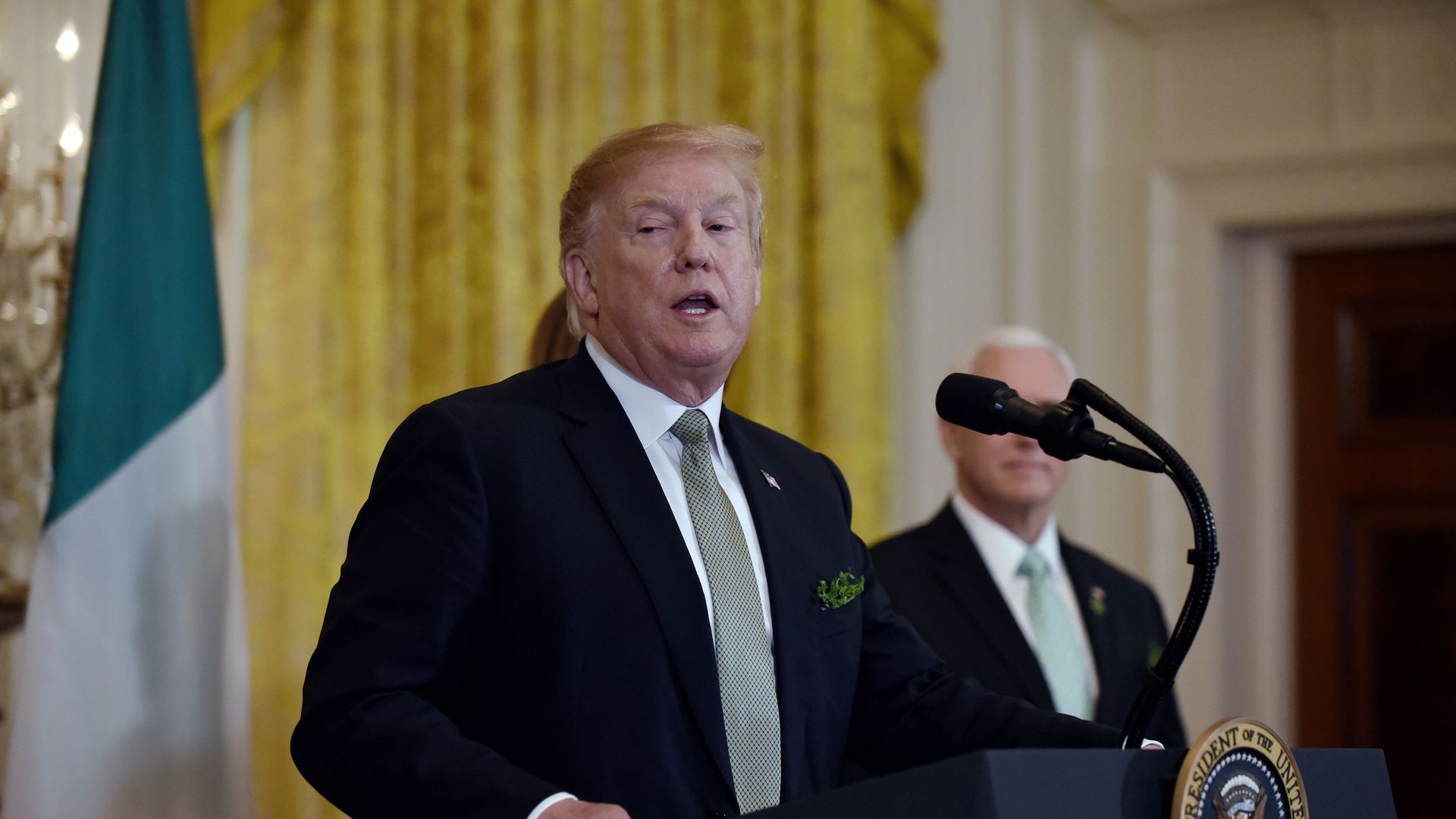 Following the fatal mosque shootings in New Zealand, President Trump said Friday he thinks white nationalists make up just "a small group of people," when asked if he believes white nationalism is a "rising threat."
"I don't really. I think it's a small group of people that have very, very serious problems, I guess. If you look what happened in New Zealand, perhaps that's the case. I don't know enough about it yet … But it's certainly a terrible thing."
— President Trump
Between the lines: The suspect in the Christchurch attack identified himself as a white supremacist. Far-right extremists have killed more people in the U.S. since 9/11 than any other organized terrorist group. Hate crimes and domestic extremism in the U.S. alone have been on the rise — in the last 4 years hate groups have grown by 30% — NPR reports, citing data from the Southern Poverty Law Center. Per FBI data, hate crimes in the U.S. surged by 17% last year alone. What's more: those crimes are likely underreported, per CNN.
Go deeper