Solving the efficiency riddles of microtransit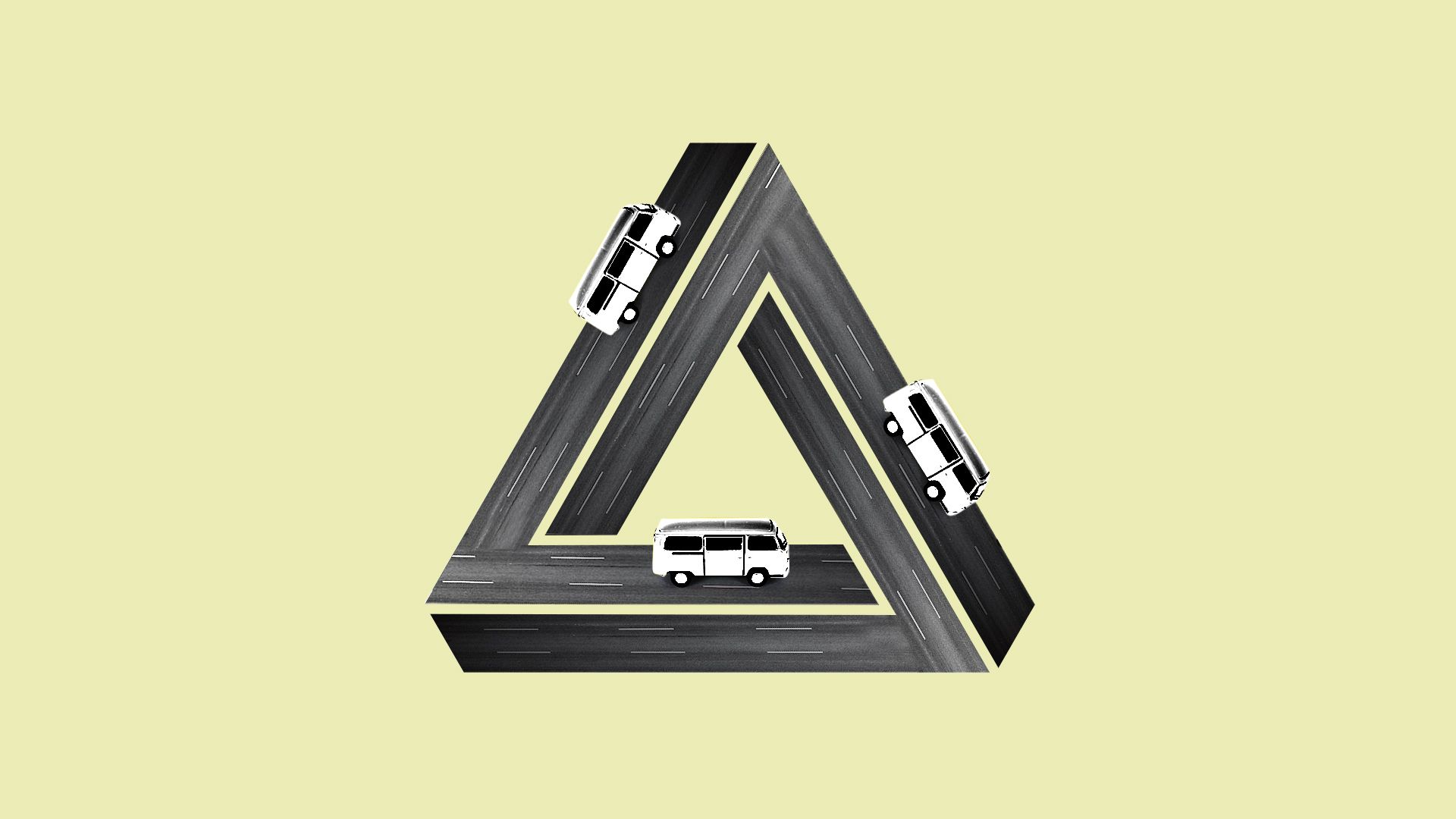 Companies like Bridj, Ford and Sweden's Kutsuplus have shut down their microtransit shuttle services, in part because optimizing the trips has proven both difficult and costly.
The big picture: In theory, moving more people with fewer vehicles is a good business model. But microtransit requires companies to purchase and maintain vehicles and to pay drivers for the duration of their shift, not just when they are carrying paying passengers.
AVs could eliminate driver costs and reduce navigation errors, but improving the efficiency of their routes requires crunching massive data loads in real time.
Where it stands: Cities, companies and researchers are reworking algorithms to make shared routes more efficient, to minimize both congestion and extra transit time for passengers.
What to watch: The EU's AVENUE project is rolling out last mile autonomous shuttles in four cities to connect workers and residents with long-haul public transit and to determine the requirements for replicating successful service elsewhere.
Raphael Gindrat is co-founder and CEO of Bestmile, which has developed a fleet-management platform.
Go deeper