Self-driving cars and the fear of the unknown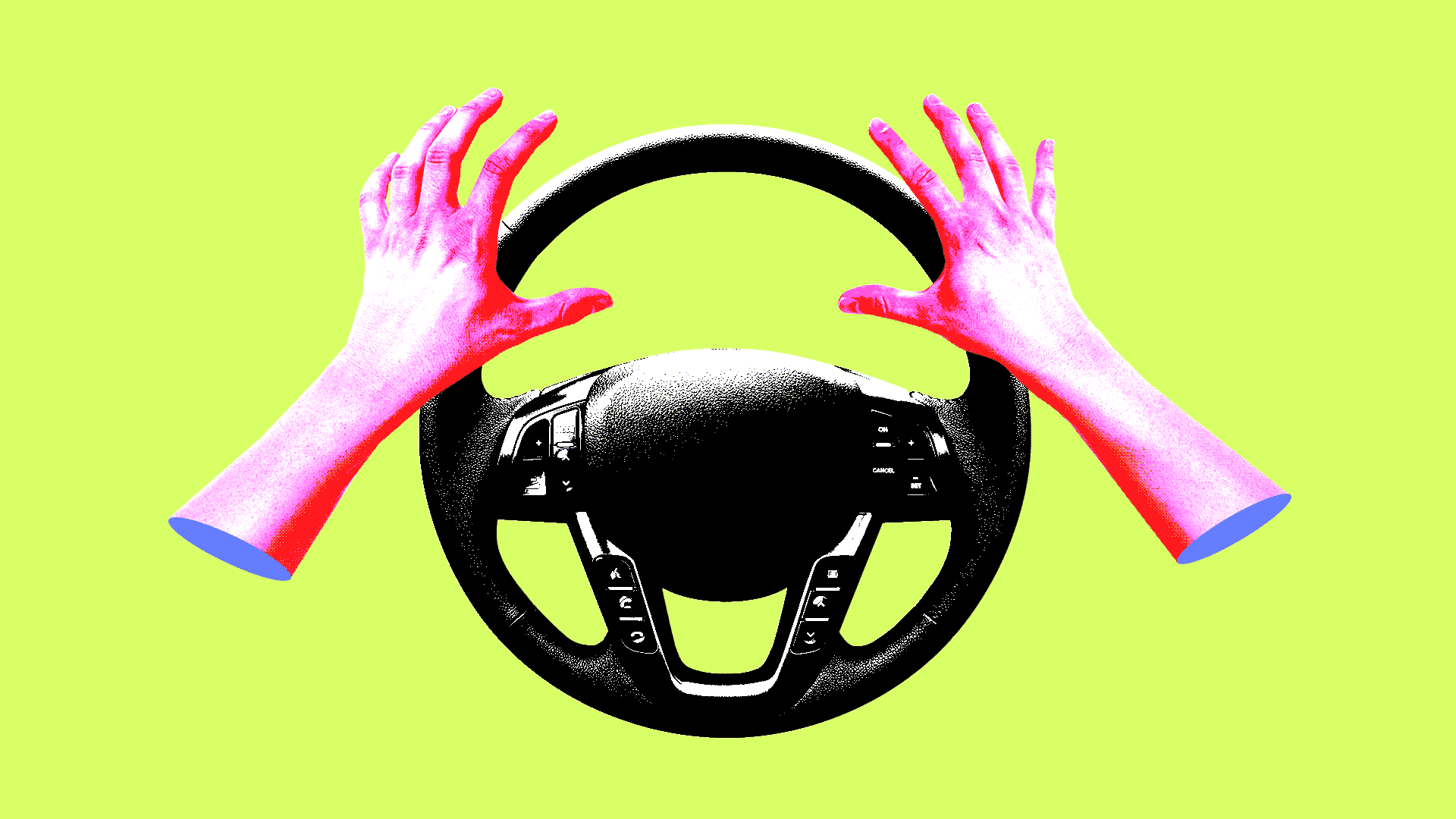 The more exposure people have to emergency braking or adaptive cruise control, the more comfortable they become with assisted-driving technologies, says AAA, suggesting they could eventually be won over by self-driving cars, too.
The big picture: Automakers and tech companies are pouring billions of dollars into self-driving cars, even though consumers are lukewarm on the technology and the path to making money on AVs is unclear. While technology and regulatory hurdles remain, trust is the number one issue holding them back.
By the numbers, per a new AAA study:
71% of U.S. drivers would be afraid to ride in a self-driving vehicle, virtually unchanged from a year ago (73%) following several high-profile fatalities.
In contrast, 53% said they would be comfortable with low-speed AVs at airports or theme parks.
44% said they would be comfortable having food or packages delivered by a self-driving vehicle.
19% said they would be comfortable using an AV to transport their children or loved ones.
Fear of the unknown could be a factor. AAA found that people who already have features like lane-keeping assistance in their car were far more likely (82%) to trust it than people who don't (50%).
72% who have adaptive cruise control on their car said they trust it, vs. 39% among those who don't have it.
74% who have automatic emergency braking trust it, vs. 38% who don't have it.
Crash avoidance systems do make cars safer, the Insurance Institute for Highway Safety (IIHS) says, but there are inconsistencies in performance.
Small doses of increasing autonomy could help build confidence. Instead of the sexy moonshot — deploying fully driverless vehicles all across America — some companies are looking to master little feats that help validate their technology and build trust with consumers.
Education efforts are expanding, too.
In January, a coalition of automakers, tech companies and safety organizations launched an education campaign called PAVE.
Waymo, which runs a limited robotaxi service in Phoenix, this week expanded its Let's Talk Self-Driving campaign to northern California in partnership with AAA and other organizations.
What to watch: Cruise, GM's self-driving unit, plans to launch a driverless taxi service later this year in San Francisco, which could give more consumers another opportunity to try out an AV.
What's next: Despite their fears, most Americans think AV technology is coming. A decade from now, 55% of drivers think most cars will have the ability to drive themselves.
Go deeper